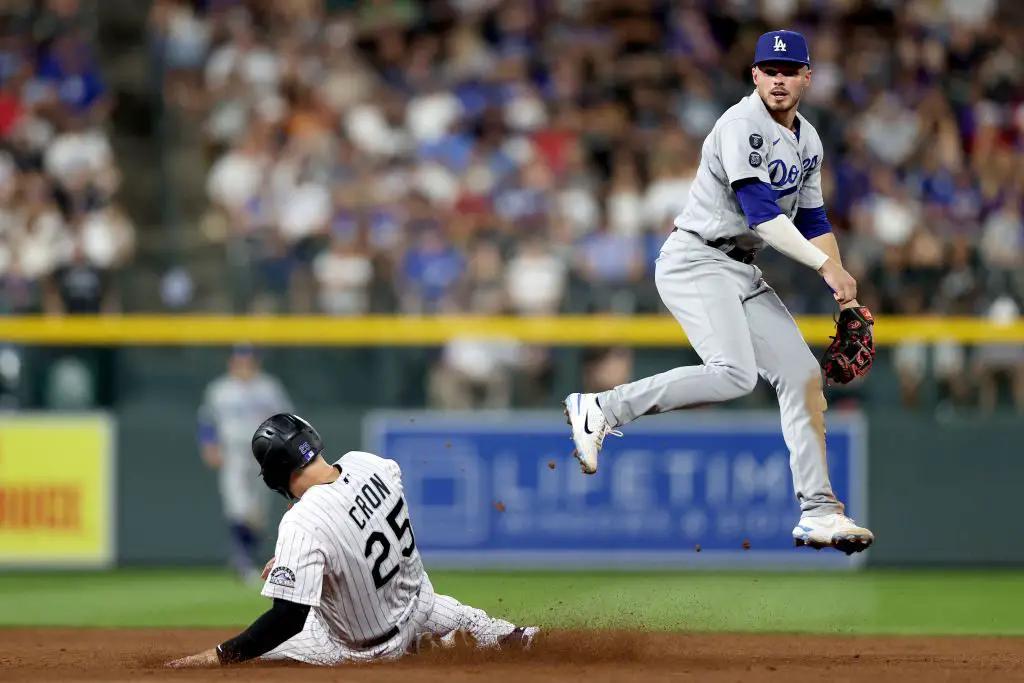 Dodgers Team News
Dodgers News: Gavin Lux Will Get Reps at Third Base in His Rehab Stint
The Dodgrs are dealing with their own share of injuries this year, fans obviously know this. But it seems like they've also come in waves, and we're in the middle of one of those waves right now. Los Angeles had to make a few roster moves ahead of the series with the Phillies, but there is a bright side. 
Justin Turner has yet to officially hit the injured list although he won't be available until Friday at the earliest. The Dodgers' third baseman injured his groin ranging to his left for a ball in a game against the Angels on Sunday. 
While he's out, the Dodgers have a few options over at the hot corner. But Dave Roberts also revealed that they will have Gavin Lux get reps there while on his rehab assignment. Lux is currently at Triple-A making a comeback from his hamstring injury. 
He's done it in spring training. Dino, our minor-league PD (player development) guys that have seen him over there say that he looks really good over there. The other thing is Gavin is excited about it, which speaks to how he just wants to play and be a part of things. With Justin's thing and CT not really doing it, to have another option is good for Gavin.
Lux has never played a big-league inning at third base to this point in his career. He had also yet to log a minor league inning at third base until this week when he started there for the Oklahoma City Dodgers. 
Chris Taylor will probably get the majority of starts if JT has to miss an extended period of time, but the Dodgers also have Max Muncy. Lux getting reps in at a new position gives him the versatility that will get him more opportunities though, especially after LA went out and got Trea Turner at the deadline. 
When Lux hit the IL, he had a clear spot on the Dodgers roster. He doesn't have that right now. 
Dodgers: Will Corey Seager Sign With LA, Yankees, Angels, Giants? Trea Turner Trade Impact