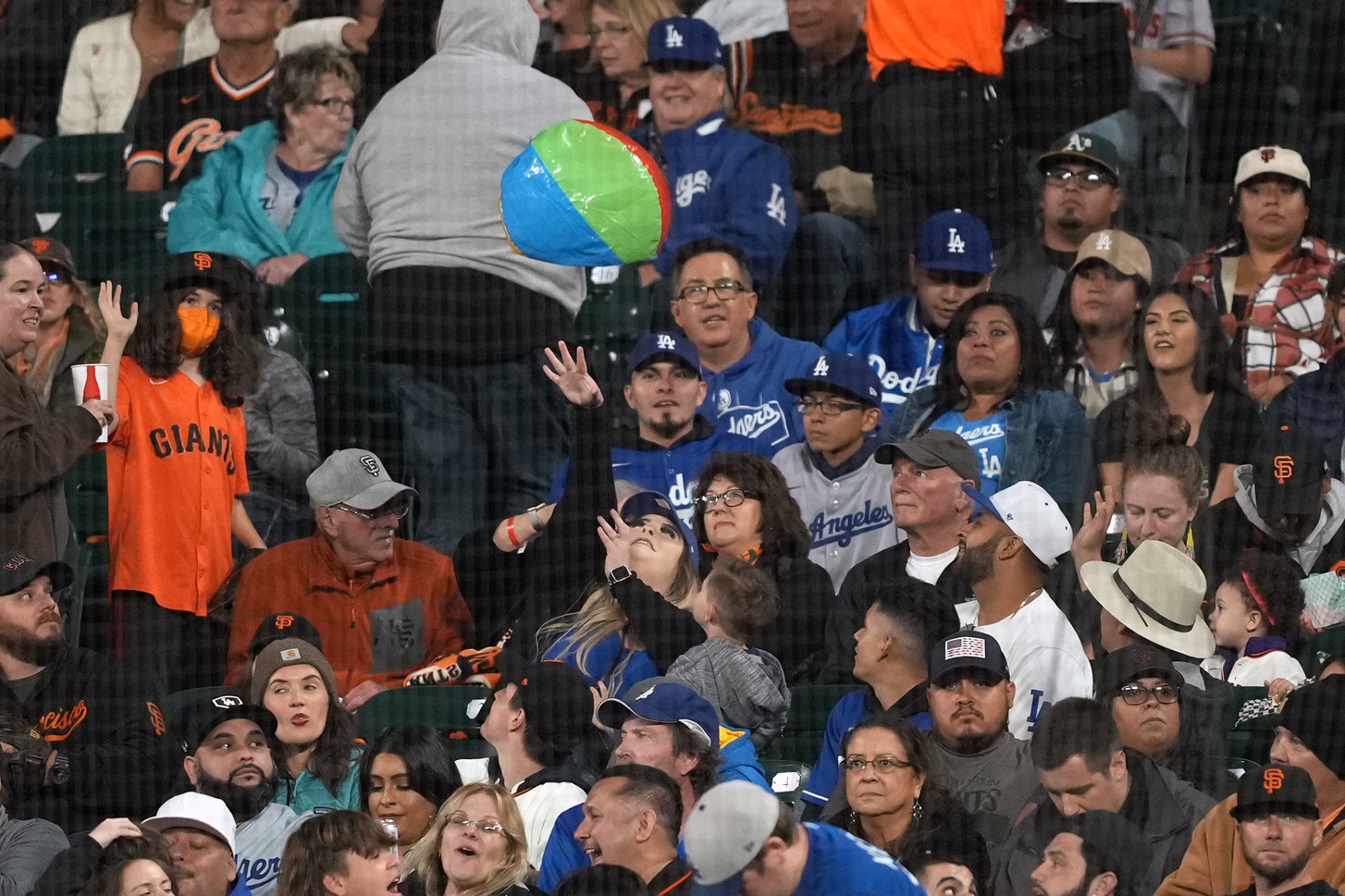 Dodgers Team News
Dodgers News: Giants Slammed Online for Selling LA Merch at Oracle Park in SF
The Dodgers swept the Giants over the weekend, finishing the season series 15-4 against their arch-rivals and making it more likely that San Francisco, which broke the L.A.'s streak of eight straight division titles last year with a remarkable 107-win season, will finish 2022 below .500.
But losing three straight games to the rivals might not have been the most frustrating part for Giants fans, one of whom noticed and tweeted something distressing on Saturday evening. (Warning: There's some language in the tweet below.)
What the actual fuck?! This is INSIDE Oracle Park. pic.twitter.com/cjOWOzEGwn

— Tylor (@thatguytylor) September 18, 2022
A vendor had a kiosk set up inside Oracle Park that was selling Dodgers gear. Not just one option among many; if you zoom in on the picture in that tweet, it's hard to find a single thing that isn't Dodgers.
Really, this is just good old-fashioned capitalism for the vendor, who probably got word that Dodger fans were descending on Oracle Park for the middle game of the series. But it's a bad look for the Giants, who assured fans it won't happen again, according to Evan Webeck in The Mercury News.
A Giants spokesperson said on Sunday that it was a result of a mix-up with a third-party vendor and that the organization has assured rival merchandise will not be sold again inside Oracle Park.
Webeck texted with Shana Daum, the Giants senior vice president of public affairs and community relations. Daum said the third-party vendor is called Sevynn's Negro League Apparel, a subcontractor of the Giants' concessionaire, Bon Appetit. The stand usually sells vintage merchandise, but it was selling Dodgers sweatshirts and caps on Saturday night.
"We've spoken to Bon Appetit and have been reassured that selling Dodgers merchandise will not happen again in the future," Daum said in a text message.
For the vendor, it's a win/win. They get a little lecture from the Giants but no actual punishment, and they got to sell a crap-ton of Dodgers merch on Saturday night.
For the Giants, it's just the latest in a season-long list of Dodgers-related embarrassments. Which, I guess, makes it a win/win for Dodger fans, too.
Have you subscribed to our YouTube Channel yet? Subscribe and hit that notification bell to stay up to date on all the latest Dodgers news, rumors, interviews, live streams, and more!