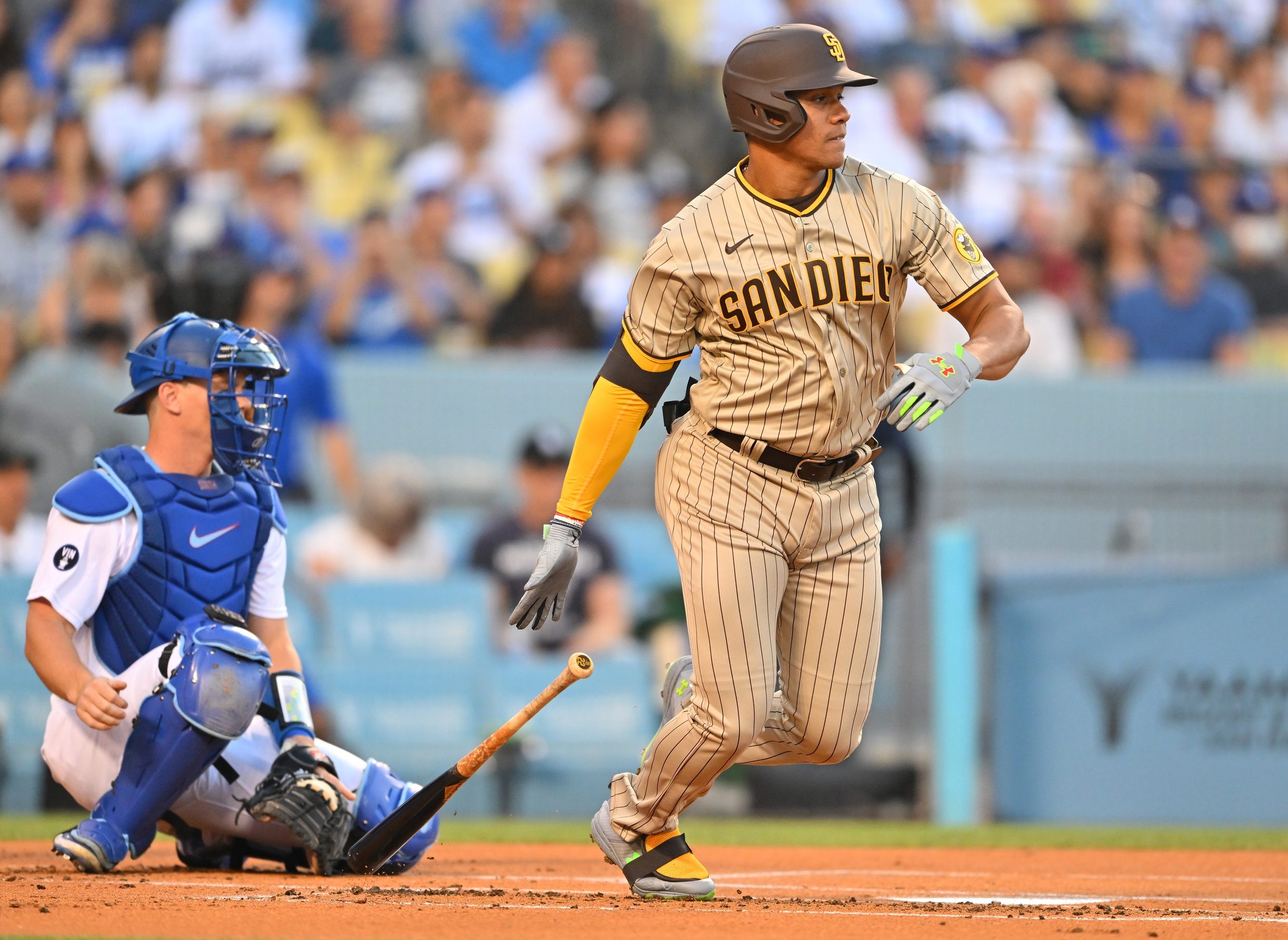 Dodgers Team News
Dodgers News: Here is What the Nationals Wanted From LA For Juan Soto
By now, we're all more than aware that there wasn't much happening at the trade deadline for the Dodgers. Despite all of the rumors circulating and a glaring need in the bullpen, they chose to ride with the guys they have coming back from the IL. And that didn't necessarily go over well with fans in Los Angeles.  
That's mostly because the Padres went out and almost completely bought a new team at the deadline. Most notably, San Diego landed Juan Soto in a historic deal with the Nationals. But the Dodgers were almost certainly involved in those conversations. 
According to the OC Register's J.P. Hoornstra, the package that they asked for from the Dodgers was ridiculous. He spoke about it on his podcast this week, and it sounds like it would have cost them almost everything they have.
"According to my sources, it was a package of 6 or 7 prospects. The headliners were Diego Cartaya and Bobby Miller, who are respectively the top position player and the top pitcher in the Dodgers' system. Beyond that, I've heard there were a few different versions of how the trade might have been construed."
Hoornstra went on to say that the Nationals also wanted 2-3 more of the Dodgers' top 5 prospects. Guys like Ryan Pepiot, Gavin Stone, Miguel Vargas, Andy Pages, and Michael Busch would have all been on the table for them. He also adds that the Nationals would have wanted an additional 2-3 "wildcard" prospects beyond that.
That package would have wiped out the Dodgers farm system. And while having Juan Soto in the outfield would have been nice, getting San Diego to quite literally sell the farm might have been the best thing to happen in Los Angeles. 
Dodgers Music Tastes on Display as the Fate of the World is in Their Hands