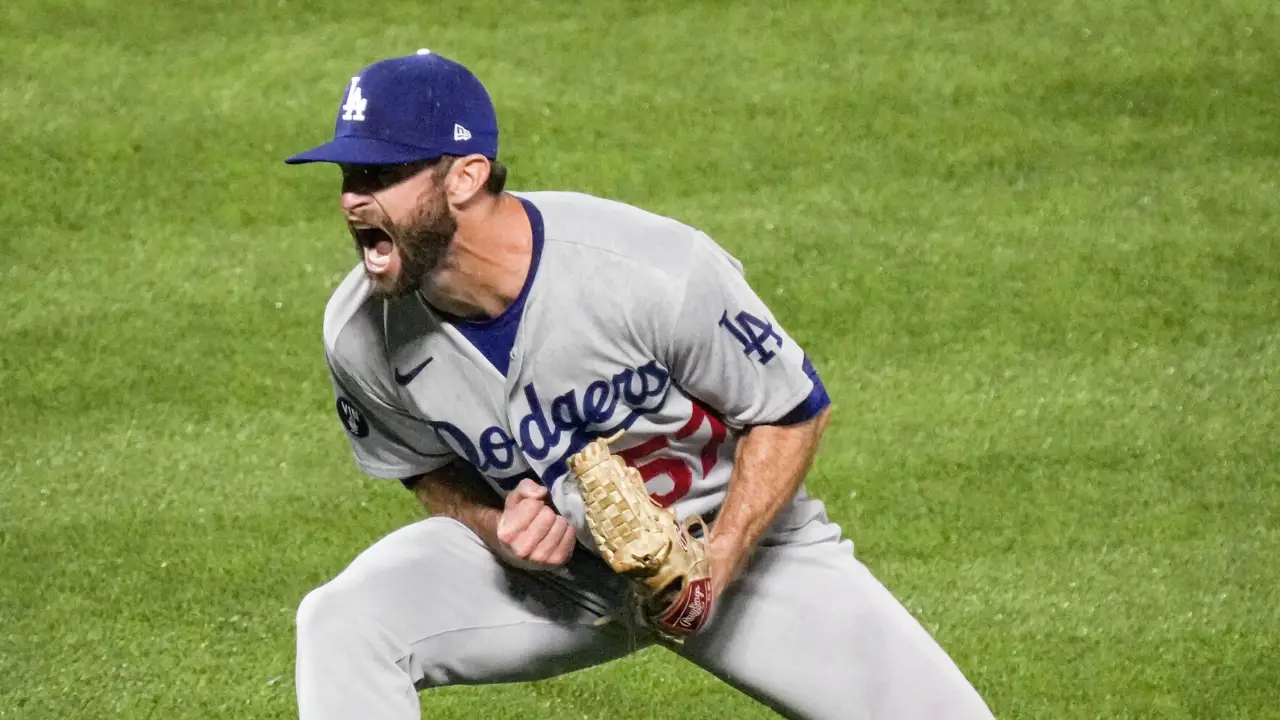 Dodgers Team News
Dodgers News: Jake Reed Looks Back at Wild Career Arc Following Electric Moment
Dodgers reliever Jake Reed got Brandon Nimmo to ground out to end the game on Tuesday night, sealing a 4-3 Los Angeles victory and earning Reed his first career save.
Reed let out a primal scream, and a few minutes later during his on-field interview with SNLA's Kirsten Watson, Reed was visibly emotional.
"A crazy full circle." – Jake Reed shares his thoughts with @kirsten_watson after getting his first career save. #GoDodgers pic.twitter.com/kjjfUYXQTq

— SportsNet LA (@SportsNetLA) August 31, 2022
"Just an incredible game to be a part of. I'm super thankful to just be back here in L.A. and have trust to be given the ball and that opportunity. It just means a lot."
Reed used the word "thankful" several times in his two-minute conversation with Watson, and later in the clubhouse, reporters asked him about the emotions. As reported by Bill Plunkett of the Orange County Register, Reed was reflective in his comments.
"I was here with the Dodgers last year, got DFA'd, got to the Mets, at some point faced the Dodgers here at Citi Field, then got DFA'd by the Mets and got back to the Dodgers and now I'm here playing the Mets at Citi Field. … To do it here, in front of all these fans in this atmosphere here, it was just a very emotional moment. Then I think high-fiving guys you just kind of start to run your career through your mind a little bit. It's just crazy that I'm here and have a job with this team. At times it just blows my mind. So I think it was just a lot of things that came out in a couple screams and some tears."
Reed spent seven years in the minors after being drafted out of college, and even now, a month away from turning 30, he has just 67 days of MLB service time under his belt. There are no guarantees in baseball, especially when you're the 39th man on the 40-man roster and there are several rehabbing relievers who might need those roster spots soon.
But for one night, Dave Roberts trusted Reed to get the last three outs in a playoff atmosphere game, and that's a moment and a memory Reed will have forever.
"Just getting that last out, getting to high-five my teammates after a game like that here was one of the best moments of my life for sure."
Have you subscribed to our YouTube Channel yet? Subscribe and hit that notification bell to stay up to date on all the latest Dodgers news, rumors, interviews, live streams, and more!
NEXT: Roberts Addresses Chris Taylor's 'Alarming' Strikeout Problem