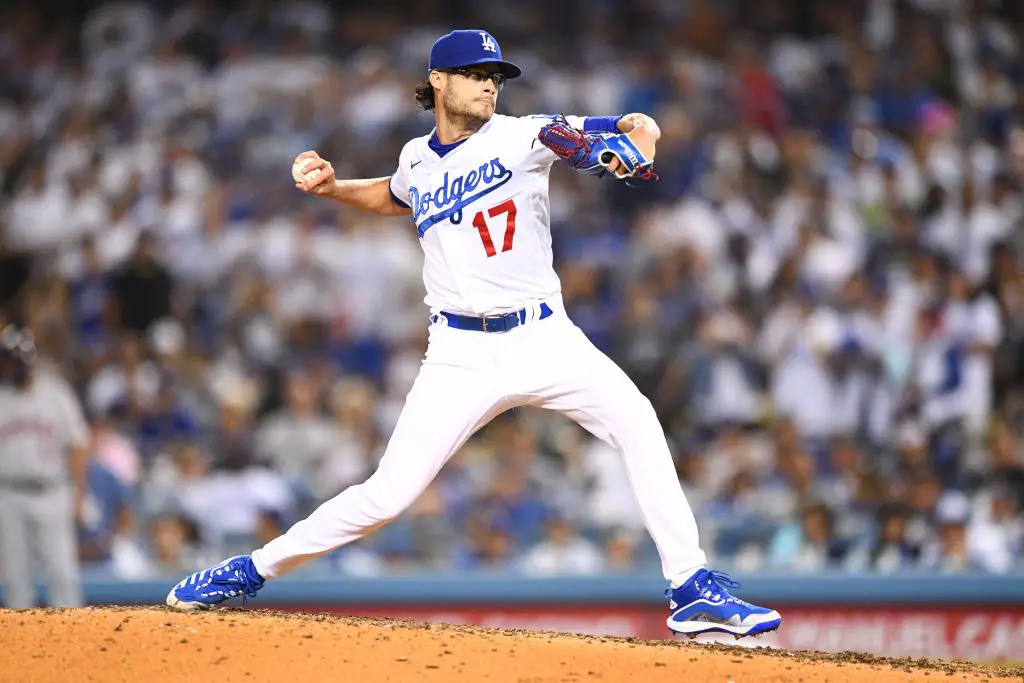 Dodgers Team News
Dodgers News: Joe Kelly Reportedly Will Not Be Ready for the Start of Next Season
The Dodgers will likely be losing a couple of their guys to free agency this year. With so many contracts expiring at one time, Los Angeles is almost certain to be missing out on a few key names that have been part of the team for a while.
One of those guys could be Joe Kelly. The Dodgers signed the hard-throwing reliever after the 2018 season to a three-year, $27 million contract. That deal also included an option for a fourth year that would be worth $12 million. 
Given the rollercoaster nature of Kelly's tenure in Los Angeles, it seems very unlikely that the Dodgers would pick up that option. But according to the LA Times' Jorge Castillo, Kelly might not even be ready to go at the start of the 2022 season. 
Kelly injured his biceps in Game 5 of the NLCS against the Braves. He had to exit that game the first inning of a bullpen day for Dave Roberts. According to Castillo, that biceps strain is enough for him to not be ready for the start of next year. 
Castillo also points out that the Dodgers could pay his $4 million buyout and then work out a cheaper contract for Kelly. Given his uncertain status for the 2022 season, that could make the most sense for Los Angeles. 
Kelly appeared in 48 games for the Dodgers in 2021, pitching to a 2.86 ERA and striking out 50 over 44 innings. The control issues that plagued him in his injury-riddled 2020 season appeared to have been resolved and some of his velocity also came back. 
If they can get him at a cheaper price, it would be a great investment into a fan favorite. 
Dodgers Offseason: LA Could Pivot to Free Agent Outfielder Starling Marte Says MLB Insider