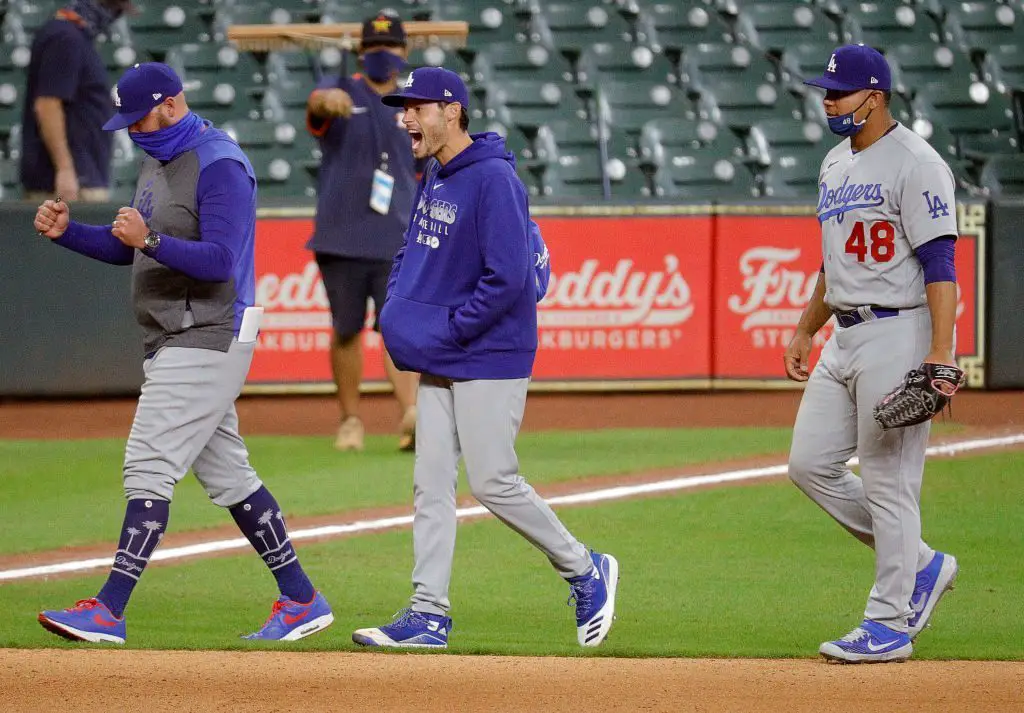 The Dodgers are in the full swing of Spring Training games. Just over a week into the action, most of their regulars are getting into games in preparation for the season. Of course, there are a few exceptions to that. 
David Price has been playing it slowly in terms of his progression but should debut this coming week. Brusdar Graterol and Joe Kelly are two relievers that have yet to make appearances. Dodgers manager Dave Roberts gave an update on both of them on Sunday. 
Graterol was a little behind due to not being able to throw as much during the offseason. Joe Kelly came into camp with some minor injuries that were not specified, which slowed down his start. He was further set back by an illness that kept him out of camp for a few days. 
Dave Roberts said that Graterol is ahead of Joe Kelly in his progression right now.

Called Kelly "a ways away right now"

— Dodgers Nation (@DodgersNation) March 7, 2021
For the moment, Graterol is ahead of Kelly in his preparation. Roberts said that he expects Brusdar to get into a game soon but could not provide a timeline for Kelly. The good news is that they are both one inning guys for the Dodgers, and will not require much ramp-up. 
Kelly had an interesting year in 2020. Aside from his fracas with the Astros, he didn't have much of a noteworthy year. Kelly pitched just 10 innings due to injuries and the suspension from that night in Houston. He had the highest walk rate of his career and threw his breaking ball twice as much as the year prior.
The Dodgers could use him in the later innings, but the excess of arms likely gives him time to get to 100 percent. 
Have you subscribed to our YouTube Channel yet? Subscribe and hit that notification bell to stay up to date on all the latest Dodgers news, interviews, live streams, and more!
Dodgers: Former LA Outfielder Joc Pederson Happy to be Less Restricted by Analytics