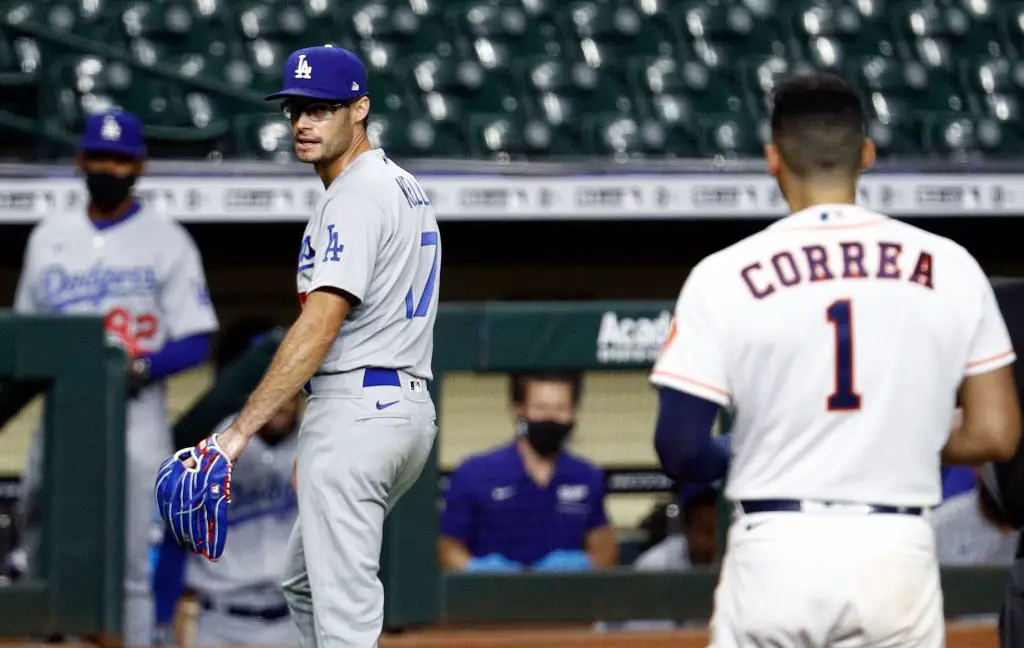 Dodgers Team News
Dodgers News: Joe Kelly's 2022 Option Declined, Making Him a Free Agent
The Dodgers are going to have a lot of decisions to make on their free agents this offseason. With so many guys set to hit the open market, Andrew Friedman and his team have a lot of work to do between now and the start of Spring Training. 
They added another free agent to the market today when they declined the 2022 option on Joe Kelly. The Dodgers reliever was set to make $12 million in his club option if they had picked it up. Instead, they will pay the $4 million buyout on his deal. 
Chances are that the Dodgers are still going to try to rework a deal with Kelly. But paying him that sort of premium appears to be out of the question for them right now, which is why they declined the club year on his deal. 
The Los Angeles Dodgers declined RHP Joe Kelly's option for the 2022 season.

— Los Angeles Dodgers (@Dodgers) November 6, 2021
In 3 years, Kelly has appeared in 115 games for the Dodgers. He pitched to a combined 3.59 ERA across 105.1 innings of work. But he also dealt with his fair share of injuries since coming over to Los Angeles as well. Most notably, he dealt with a biceps injury in the NLCS that led to him being removed from the roster. 
Previous reports suggested that Kelly would not be ready to go to start the 2022 season because of that injury. But later reports suggested that might not necessarily be true. If the Dodgers do bring him back, he would add to a bullpen that could potentially be missing Kenley Jansen.
BREAKING: Dodgers Decline Joe Kelly Option, Will LA Re-Sign, Did he Live up to Contract?
Dodgers: Analyst Expects Very Long Term Deal to Re-sign Corey Seager