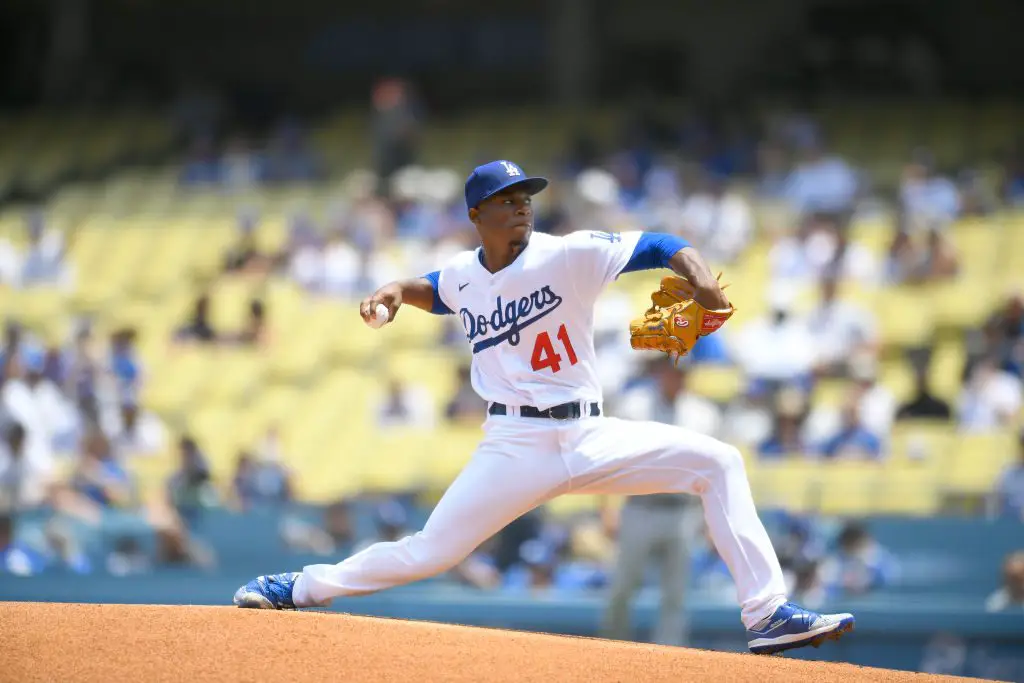 Dodgers Team News
Dodgers News: Josiah Gray Will Remain in the Starting Rotation For Now
The Dodgers appear to have finally run into some good luck with Josiah Gray. After watching their starting pitchers drop all year long, Gray showed up with some injury concerns and has proven to be a blessing. 
Over 2 appearances, Gray has thrown 8 innings for the Dodgers. He hasn't exactly been the innings-eater the Dodgers need in their depleted rotation, but he's been a godsend to the overworked bullpen. 
Sunday afternoon was Gray's first start of his big league career and second appearance with the Dodgers. He allowed 2 runs to come across in his 4 innings, but he also punched out 6 batters and allowed 3 total hits. Dave Roberts revealed after the game that the team views him as a starter and they plan on keeping him there. 
To keep him stretched out making starts is I think what's best for the Dodgers. He's a major league pitcher and right now we see him as a starter.
But the Dodgers will have a full rotation when Clayton Kershaw returns, which should be soon. Walker Buehler, Julio Urias, Tony Gonsolin, and David Price will all round out the starting 5. But if Los Angeles goes out and gets a starter at the deadline, they know Gray is open to a relief role as well. 
If we do get to a point where we see his value for the '21 major league club in the 'pen, I'm sure we'll have that conversation. It just speaks to JoJo as a man, the buy-in in doing whatever he can to help us. He's a major league pitcher. Right now, we see him as a starter.
The Dodgers could also opt to push David Price back into his relief role. Given their desire to protect young arms though, it would make sense that Gray gets moved to the bullpen to get some relief innings under his belt. 
But regardless of where he ends up pitching for the rest of the year, they view him as a starter now. And the Dodgers are going to continue to throw him out there every 5th day until there is a drastic change to their roster. 
Dodgers: Trevor Bauer Case Update, Has he Thrown His Last Pitch for LA This Season?