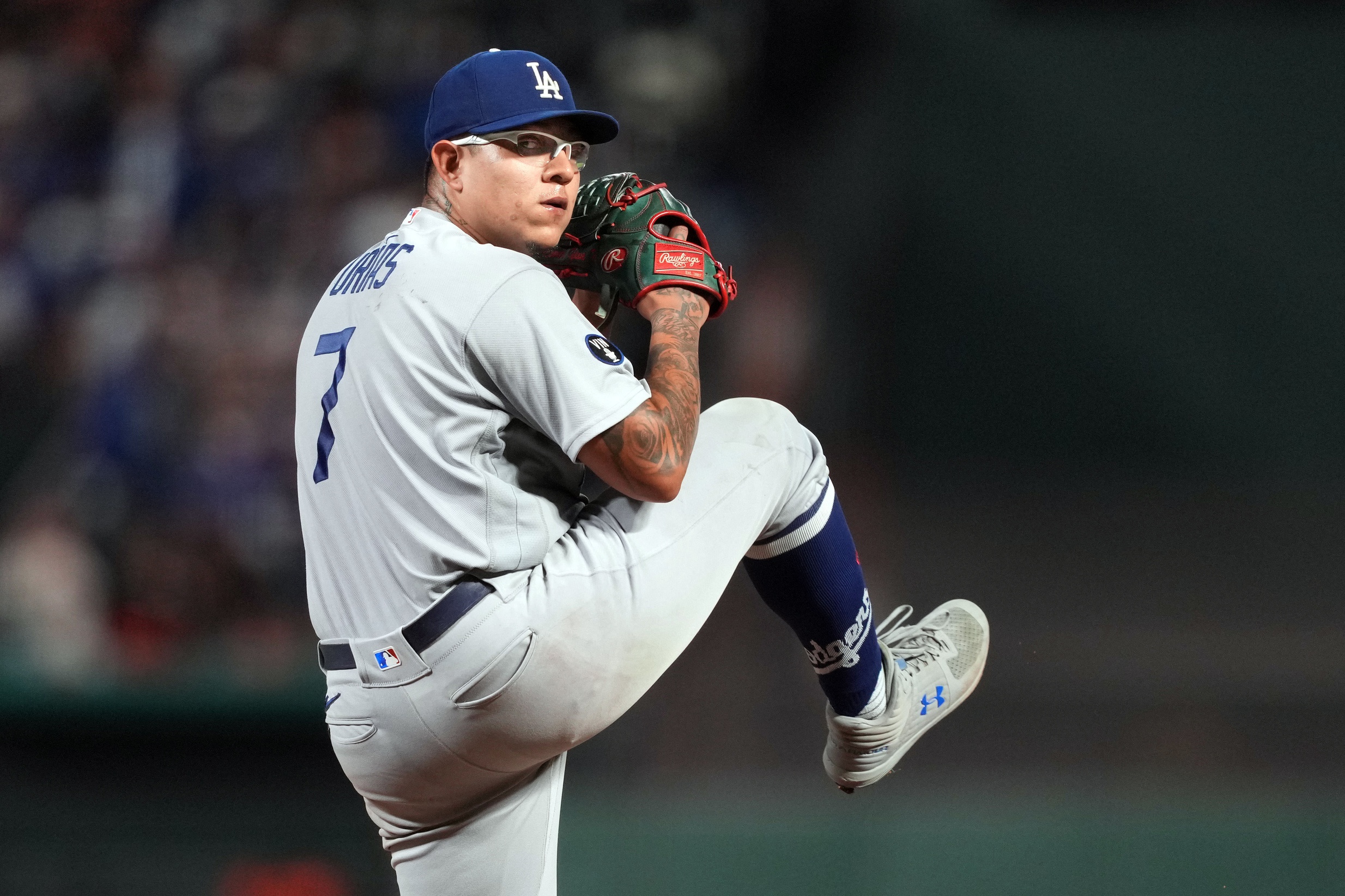 Dodgers Team News
Dodgers News: Julio Urias Continues To Receive Praise For Consistent Season
In a grueling 162 game season, there are plenty of chances for a player to slow down their production. This was far from the case for Julio Urias who remained a staple of success for the Dodgers and the entire league.
To echo the success, look no further than his NL leading ERA 2.16 ERA and third-best 17-7 record on the season. Urias also amounted to the only win for the Dodgers during the postseason.
There were many question marks among the Dodgers' pitching staff, especially by the end of the season but Urias was never one of them. Despite missing out on his first Cy Young Award of his career, MLB analyst J.P. Hoornstra still showed the appreciation Urias deserved for his consistent efforts all season long.
"There were no clunkers," J.P. Hoornstra said on SportsNet LA. "One thing I really prize is consistency. And we talk about Julio Urias being an ace, emerging into that role this season. One of the pillars of an ace, one of the characteristics of an ace, is that you know what you're going to get or you feel like you know what you're going to get from that pitcher every time he goes out."
Hoornstra doubled down on his claims and provided more evidence based on the rest of the field.
"And with each of the other contenders — Aaron Nola, Corbin Burnes, Carlos Rodon, that's who filled out my ballot — there was one, maybe two clunkers in there. And Julio Urias just didn't have any. He was the same pitcher, more or less, every single time he took the ball. That was the differentiator for me."
Julio Urias finished 3rd in NL CY Young voting and this is what @TheRealJHair had to say. ? pic.twitter.com/d9DVknNPcK

— SportsNet LA (@SportsNetLA) November 17, 2022
The praise for Urias will continue to echo through the media world and Urias has shown no signs of slowing down anytime soon. The consistency will hopefully one day pay off into some a Cy Young or even better, a World Series championship.
Have you subscribed to our YouTube Channel yet? Subscribe and hit that notification bell to stay up to date on all the latest Dodgers news, rumors, interviews, live streams, and more!