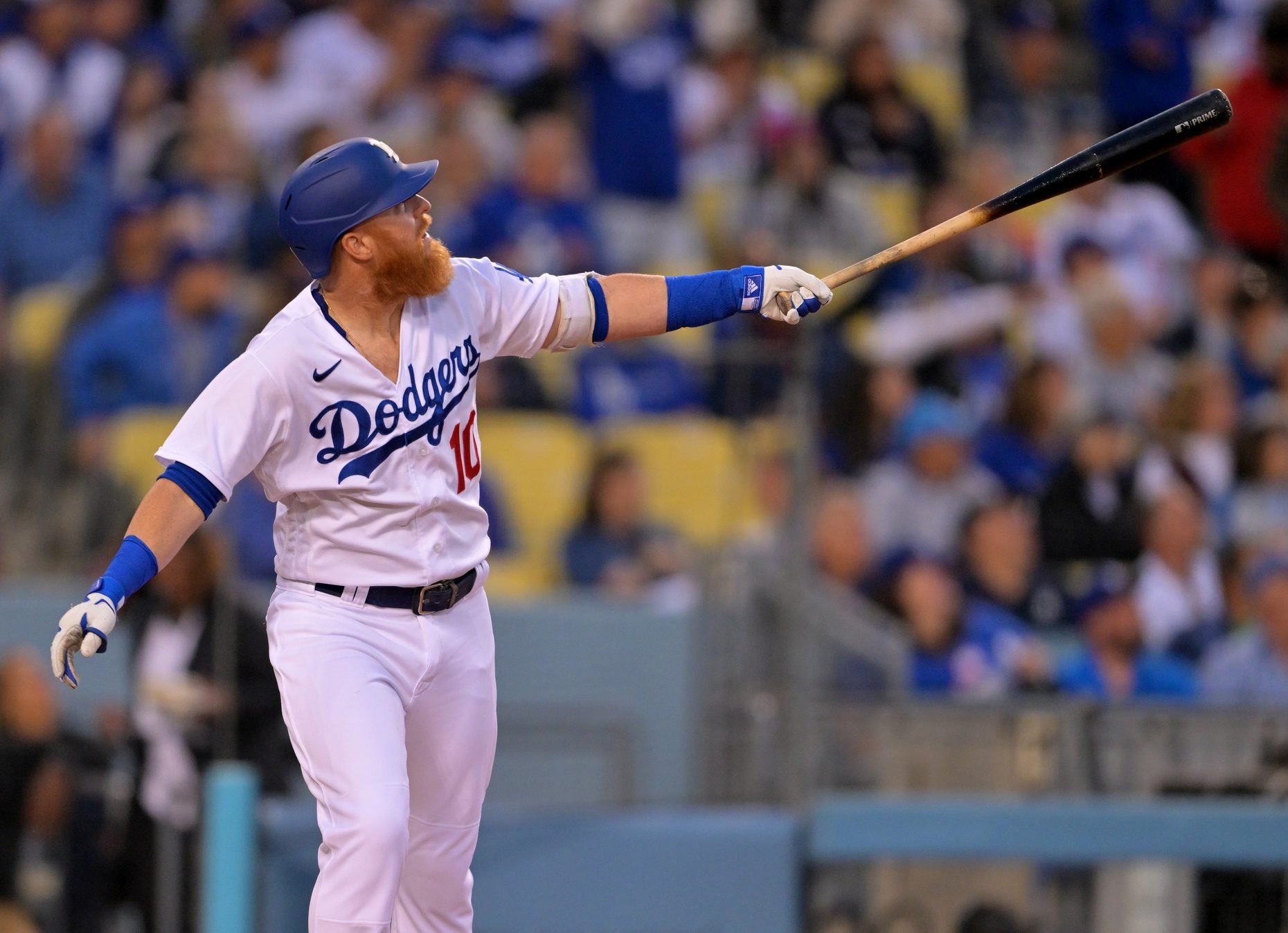 Dodgers Team News
Dodgers News: Justin Turner Hopeful He Can Remain in LA for the Rest of His Career
One of several questions the Dodgers have to answer this offseason — in fact, one of the first — is whether to exercise their $16 million team option on third baseman Justin Turner or pay the $2 million buyout. Turner, who has spent the last nine seasons as a Dodger and turns 38 later this month, is coming off his worst offensive season in Los Angeles, although his numbers the last three months of the season were as good as ever.
On Thursday, Turner was a guest on AM570's Roggin & Rodney show, and after JT reiterated that he hasn't heard anything from the Dodgers yet regarding their plans, Fred Roggin asked him if he'd want to play somewhere else if Los Angeles doesn't pick up his option.
"I definitely want to continue to play. I'm hoping everything works out and it's in a Dodger uniform. My career has taken off here. Our foundation has been doing wonderful things here, and we want to continue that. It would be great to end my career as a Dodger, but things don't always go as planned and we don't know what's gonna happen.

"But I do still feel like I love playing the game, I love going out there every day. I love the teaching aspect of it, spending time with the younger guys, spending time in the cage and talking about it.

"The way my second half went, I definitely know there's more in the tank, and I want to keep going."
As Roggin points points out, everyone wants Turner to be a Dodger, including Turner, Dodger fans, and presumably the Dodgers themselves. It really boils down to the money and the roster spot, though. Nearly half of Turner's plate appearances in 2022 came as a designated hitter, and Los Angeles seems like the type of team to use the DH spot for several players rather than having a dedicated DH. Assuming JT would need more DH at-bats at age 38 than he did at 37, it's a tough call for Andrew Friedman and Brandon Gomes to make.
Have you subscribed to our YouTube Channel yet? Subscribe and hit that notification bell to stay up to date on all the latest Dodgers news, rumors, interviews, live streams, and more!