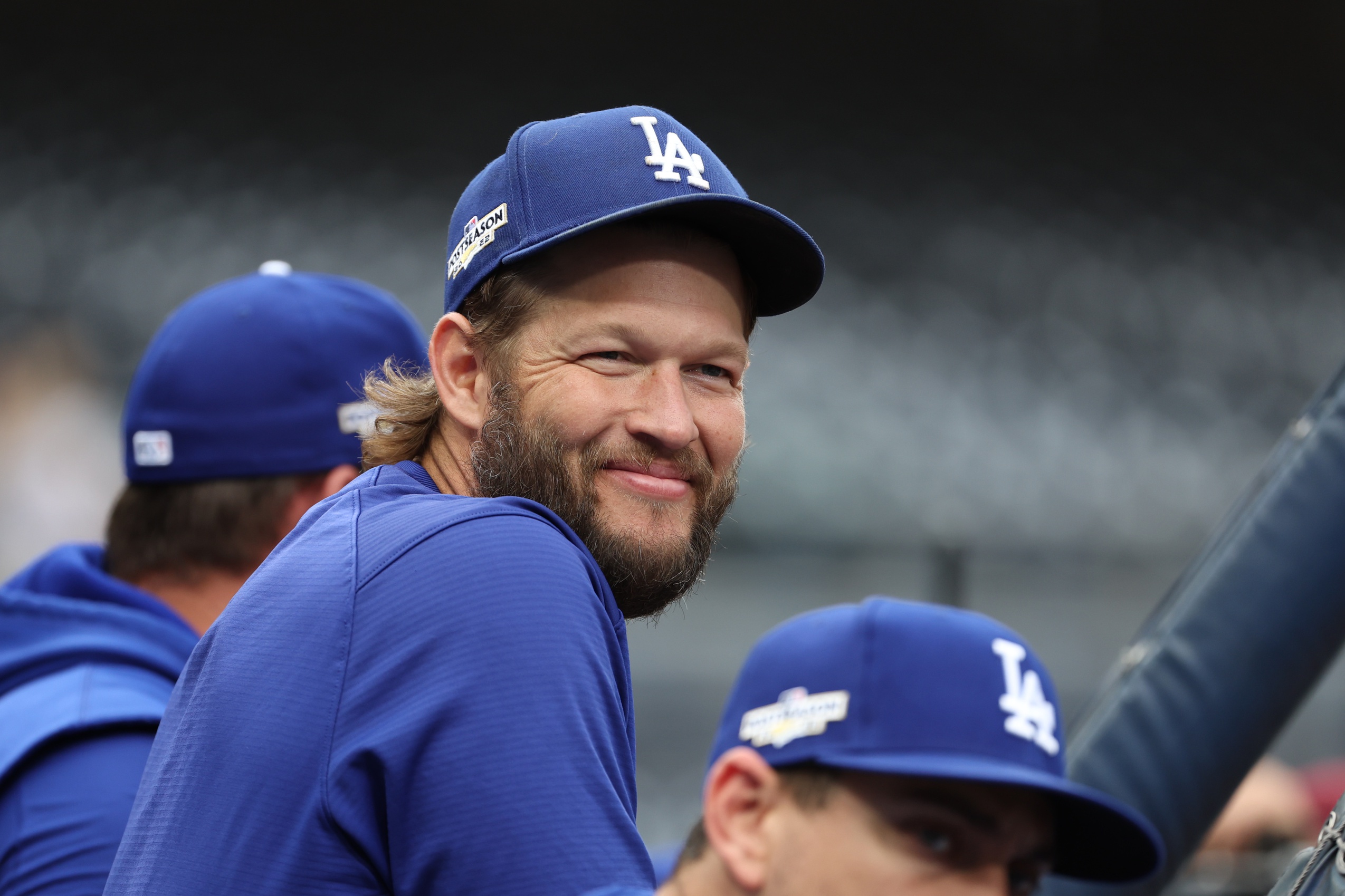 Dodgers fans can finally rest knowing that Clayton Kershaw's return to Los Angeles is official for the 2023 season. But that doesn't mean he wasn't looking elsewhere in the meantime.
Rumors swirled that the 3-time Cy Young winner was looking to head back to his hometown state of Texas and MLB Sportswriter for Fox Sports shares Kershaw's thoughts as a free agent.
(You can guess the other team.) Re: the Rangers, Kershaw said he has a lot of respect for them: "They're really making a push to be great, and I think that's awesome." He reiterated, though, that he feels great about being back with the Dodgers.

— Rowan Kavner (@RowanKavner) December 5, 2022
For a few weeks, the Rangers claimed to be "patiently waiting" for a response from Kershaw before he made the decision to return to LA. Less than a week ago, the news was made officially official as the team announced that the lefty signed a one-year $20 million deal for the 2023 season.
Kershaw, although he's 34-years old now, is still one of the most consistent and best pitchers in the game and it makes sense why both LA wanted him back in Dodger blue but also the rangers wanted  him to come to his home state.
With the departure of Tyler Anderson and most likely late return of Walker Buehler, the Dodgers would be in desperate need of pitching help had Kershaw not came back. But Kershaw felt like the "job was not done yet."
What that job is might be a second World Series title since he secured one back in the COVID-shortened 2020 season and he felt like his odds of doing so were higher with LA than the Rangers.
But although the Rangers lost out on securing Kershaw for the 2023 season, they were able to land two time Cy-Young award winner, Jacob deGrom, arguably one of the best pitchers in the game.
Imagine a rotation of deGrom and Kershaw though…
Good thing that won't be the case at least this year as Kershaw will be instead reuniting with Julio Urias as he enters his fifteenth season with the Dodgers.
We're glad to have you back Kershaw and ready to see what the 2023 season holds.
Have you subscribed to our YouTube Channel yet? Subscribe and hit that notification bell to stay up to date on all the latest Dodgers news, rumors, interviews, live streams, and more!