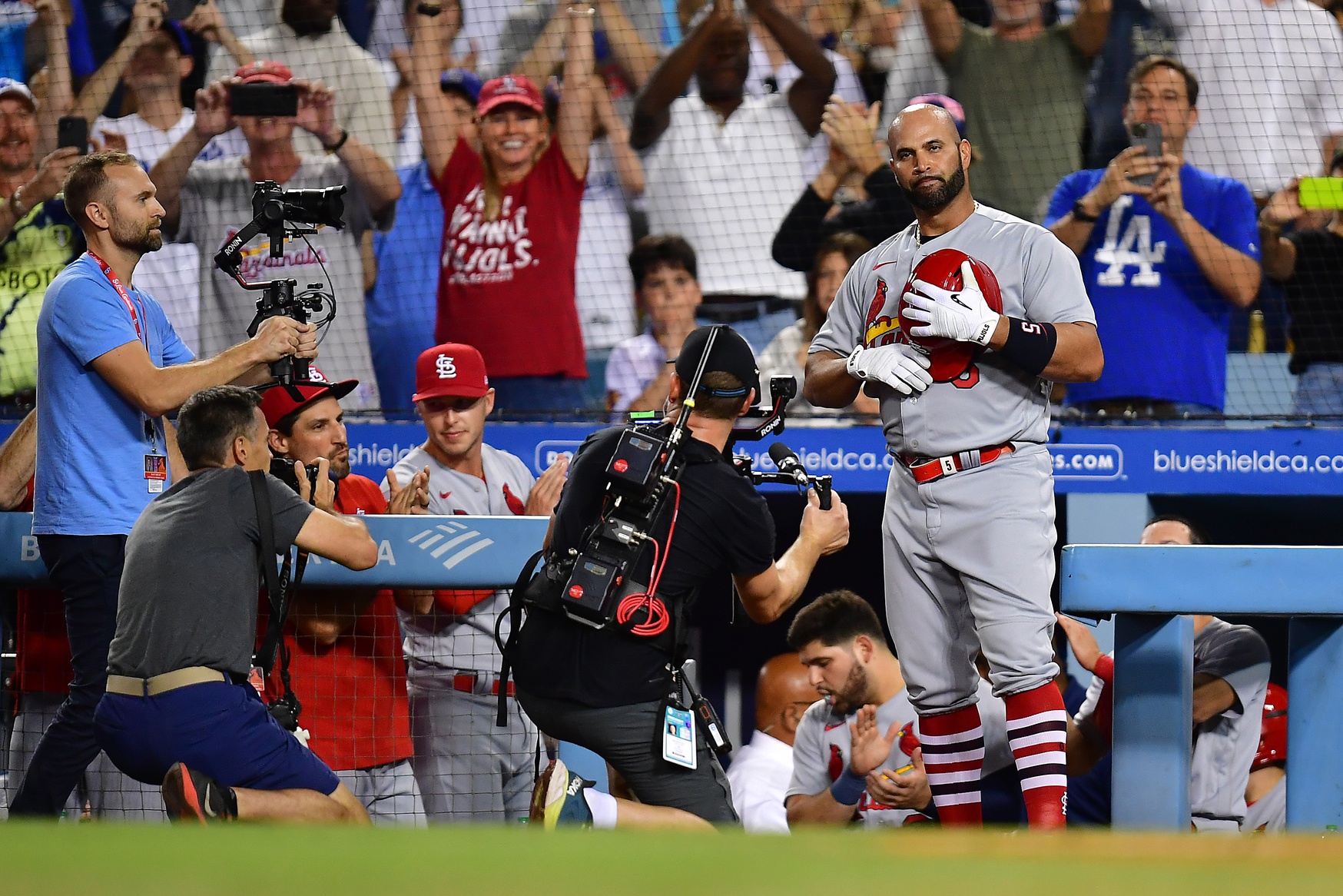 Dodgers Team News
Dodgers News: Kershaw Re-Signs, LA Declines Option on Turner, Roster Notes, Pujols Baseball Auction and More
It may be the offseason, but it was a busy week for the Los Angeles Dodgers. The General Managers' meetings were held in Las Vegas this week and, surprisingly, a bunch of news came from the event.
The Dodgers were faced with several roster decisions, including tough ones with long time stars.
First, the good news. According to reports, 9-time All-Star, Clayton Kershaw, will be coming back to LA on a one-year deal. But it first came with a bit of intrigue for fans.
Clayton Kershaw News: Dodgers Do Not Extend Qualifying Offer to Free Agent
Thankfully, shortly after the QO news, a deal was rumored to have been struck.
Dodgers News: Clayton Kershaw Reportedly Returning to LA in 2023
Aside from the excitement from fans, Walker Buehler was also excited to see his teammate returning.
In other news with big 2023 implications, the team extended qualifying offers to two of their top free agents hitting the market.
Dodgers News: LA Officially Extends Qualifying Offer to Trea Turner
Of the two, Tyler Anderson is the one most expected back in LA next season. Trea Turner, however has been linked more often to teams outside of Los Angeles.
Trea Turner Rumors: Phillies Remain Top Landing Spot for Dodgers Free Agent
Trea Turner Rumors: Yankees Considered Favorite to Sign Shortstop in New Odds
Trea Turner News: Speedy Shortstop Connected to the Windy City
Trea Turner: Can The Dodgers Replace the Shortstop's Production in the Lineup?
The other big news from the GM meetings involved Justin Turner who may have played his last game in a Dodger uniform last season.
In a fun conclusion to a big moment from late in the season, we now know how much the fan who caught Albert Pujols' 700th career home run baseball is bringing home after an auction.
Dodgers Fan Makes Big Money Selling Albert Pujols's 700th Home Run Baseball
And here are all the latest Dodgers free agent rumors.
Andrew Heaney Rumors: Blue Jays Reportedly Throw Their Name in the Hat for Dodgers Free Agent
Kodai Senga Rumors: Dodgers Reportedly Interested in Star Free Agent Pitcher
Dodgers Rumors: Carlos Correa's Agent Doesn't Foresee Bad Blood if LA Pursues Shortstop
Dodgers News: MLB Insider Believes LA Is Very Likely To Pick Up Aaron Judge This Offseason
Dodgers Rumors: MLB Columnist Believes LA Could Be in on Justin Verlander
Looking for more Dodgers News? Subscribe to our YouTube Channel! Subscribe and hit that notification bell to stay up to date on all the latest news, updates, rumors, interviews, live streams, and more!