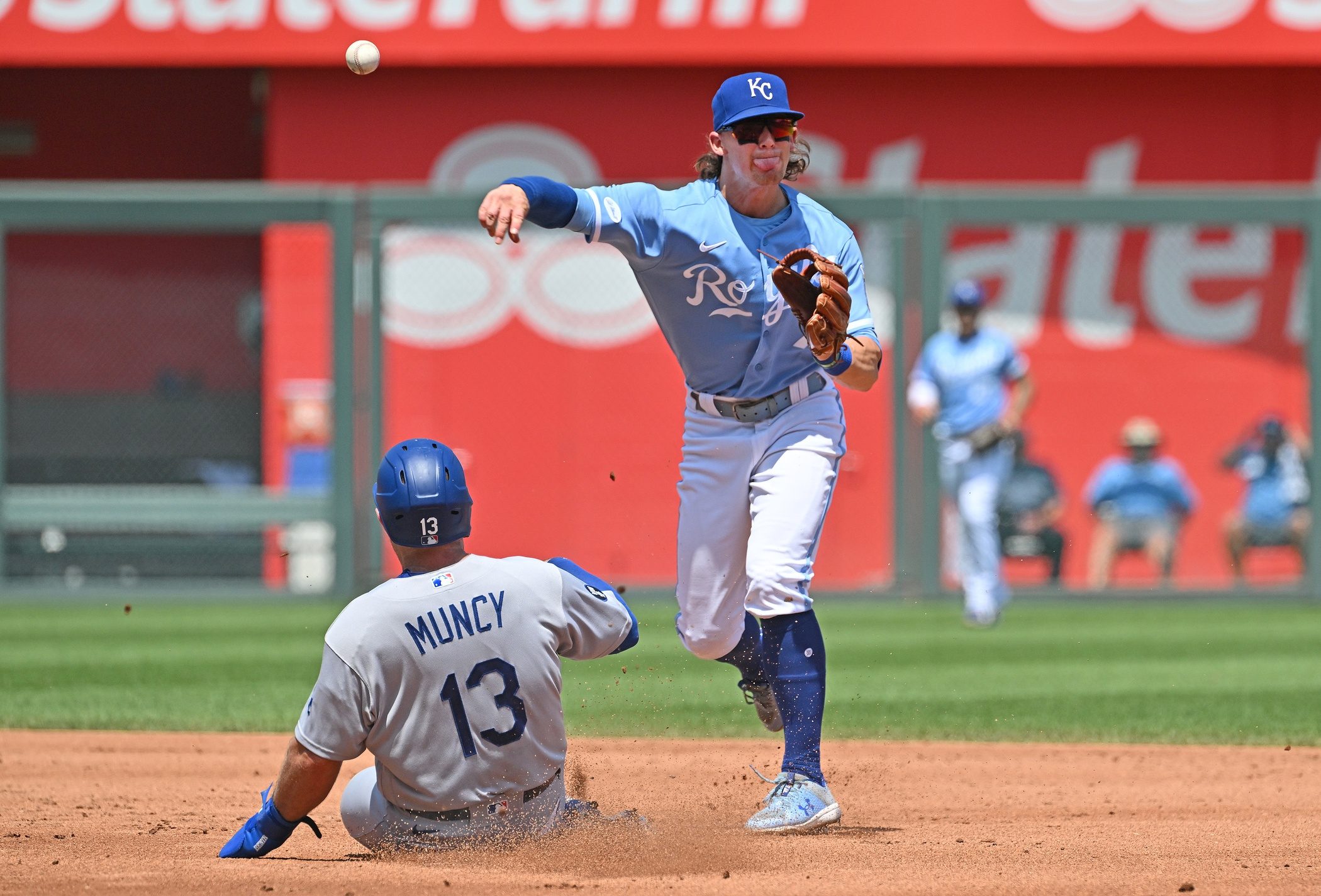 Dodgers Team News
Dodgers News: LA Finally Loses in August, Carlos Correa Gets Roasted, Yasiel Puig's LA Dream & More!
The Dodgers winning streak had to end some time, and that time, was Sunday in Kansas City. After reeling off 12 straight wins, LA fell in a 4-0 shutout loss to the young Royals. Even after the loss, LA still owns the best record in baseball 79-34, but there was plenty of other news besides a boatload of victories this past week.
Let's dive into some of the top Dodgers stories from this past week!
LA opened the week with the Twins in town, which meant Carlos Correa was in town. Which meant he got absolutely crushed by fans.
Dodgers News: Yasiel Puig Hopes to Leave KBO for MLB, Prefers LA
It wasn't just the fans that got involved either.
Dodgers: Watch Stadium Organist Dieter Ruehle Troll Carlos Correa After Strikeout
Speaking of Dodgers villains, there was some massive Fernando Tatis Jr. news. 
Dodgers News: Yasiel Puig Hopes to Leave KBO for MLB, Prefers LA
An insider revealed what the Dodgers offered for Fernando Tatis Jr.'s new teammate, Juan Soto, at the deadline.
Dodgers News: Here is What the Nationals Wanted From LA For Juan Soto
Freddie Freeman and Dave Roberts discussed the end of the LA's impressive 12-game winning streak.
Dodgers News: Dave Roberts and Freddie Freeman Discuss First Loss of August
LA fans had their say as well.
The streak included the Dodgers setting another record or two as well.
Dodgers: LA Matches Moneyball Oakland A's Record With Dominant Friday Win
Dodgers: LA Starting Staff Accomplishes Feat for First Time in 40 years
The Dodgers posted a 4-1 record on the week still, but it all happened with Clayton Kershaw on the sidelines.
Dodgers News: Dave Roberts Provides Rough Timeline for Clayton Kershaw's Return
Dodgers Injury Update: Clayton Kershaw Speaks on His Availability for October
Lastly, the one and only Yasiel Puig voiced his desire to once again play for the Dodgers.
Dodgers News: Yasiel Puig Hopes to Leave KBO for MLB, Prefers LA
Have you subscribed to our YouTube Channel yet? Subscribe and hit that notification bell to stay up to date on all the latest Dodgers news, rumors, interviews, live streams, and more!
Dodgers News: Max Muncy Boasting Mind-Boggling August Numbers