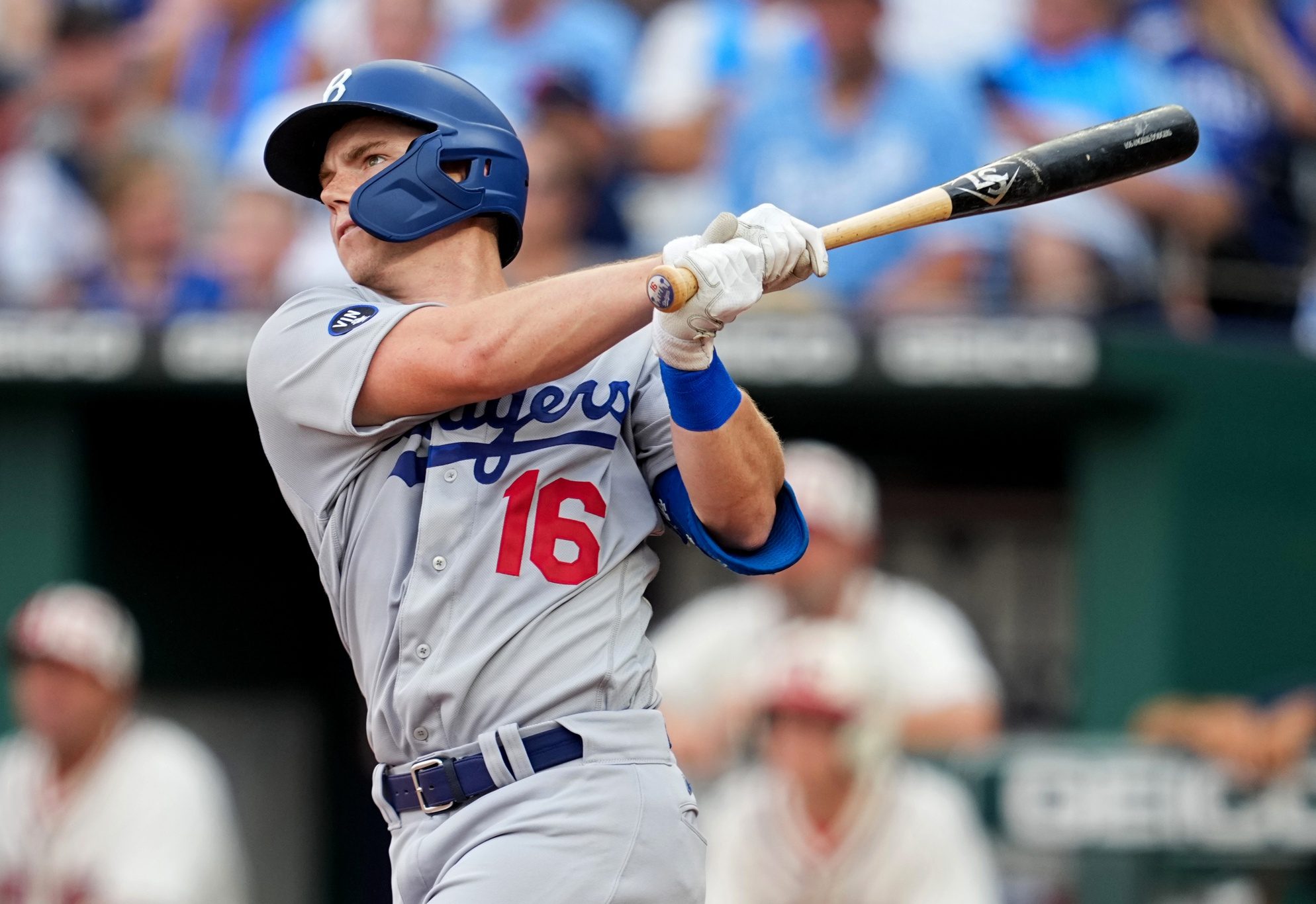 Dodgers Team News
Dodgers News: LA Keeps Perfect August Intact Thanks to the Bats and the Bullpen
What could be better than a new franchise record 11-game winning streak? Adding another one to it. And what's better than another win? An absolute beatdown.
On Saturday night, the Dodgers secured a 13-3 win over the Royals to take game two of the series and extend their winning streak to 12, their longest since 1976.
The Dodgers, who sported a throwback uniform from their Brooklyn days, also collected a season best six homers all from different players in the lineup. That's a scary offense right there.
This is the 19th time this season the Dodgers have hit at least three homers in a game. Only two teams have done it more — Yankees (28), Braves (25)

— Dodger Insider (@DodgerInsider) August 14, 2022
On top of that, Betts did what he does best – produce. The six-time All-Star led off with a home run for the first at bat of the game drawing him closer to yet another shiny accolade. The outfielder also collected 4 RBI and went 3-for-4. 
Mookie Betts is knocking on the door of the top 10 list for most-ever leadoff home runs. His leadoff homer today gives him 35 in his career. Ichiro Suzuki ranks 10th all time with 37.

— Dodger Insider (@DodgerInsider) August 13, 2022
After Betts' lead off homer, it just snowballed from there. The Dodgers went on to score 4 more runs in the first. In the very next inning, Will Smith hit a two-run bomb of his own making it his 17th this season. He's collected a hit in 10 of the past 11 games this month.
In the third, Gavin Lux hit his fifth home run of the season, a 431ft bomb to centerfield. Watch the at bat here: 
Gavin Lux 5th Homerun of the Season pic.twitter.com/9CVZJbfHXk

— Homers MLB (@homers_mlb) August 14, 2022
The next came from Max Muncy with a two-run homer of his own in the fourth inning. Despite struggling in the early season, the Dodgers veteran sure has come to life in August. He's put together 5 home runs, 11 RBI across 9 games, and a slash line .387/.441/.967/1.409 which is a huge comeback from his June and July stats.
Before being taken out during the fourth after being hit by a pitch in the third, Heaney was holding it down on defense allowing only two runs with five strikeouts in three innings.
Now with a 10-2 lead in the fifth, Muncy doubled bringing in Freddie Freeman to score. In the top of the ninth, home run numbers 5 and 6 came back-to-back first from Joey Gallo followed by Cody Bellinger. 
The Dodgers were firing on all cylinders to remind the league once again that LA has one of the toughest lineups to pitch against in all of MLB…maybe one of the toughest ever. Here's just a few stats to prove it:
Dodgers with a 12-game winning streak. They've outscored opponents 91-31, averaging 7.58 runs per game and giving up just 2.58 runs per game.
During the streak:
—.308 AVG, 38 2B, 21 HR
—2.25 ERA #dodgers #ladodgers #alwaysla

— Jeff Blank (@LADodgersStats) August 14, 2022
Dodgers 34-5 since June 29.
They have outscored opponents 242-116. They are averaging 6.21 runs per game and giving up just 2.97.
They are batting .283 with 95 2B, 10 3B, and 61 HR. Their team ERA is 2.70.#ladodgers #dodgers #alwaysla

— Jeff Blank (@LADodgersStats) August 14, 2022
Now as long as Los Angeles is able to remain healthy and consistent, they're still to stay this hot for the remainder of the season and continue to collect new records. They sure seem like they're having fun and we sure are too.
NEXT: Dodgers News: Andrew Heaney Exits Saturday's Game With Apparent Arm Injury