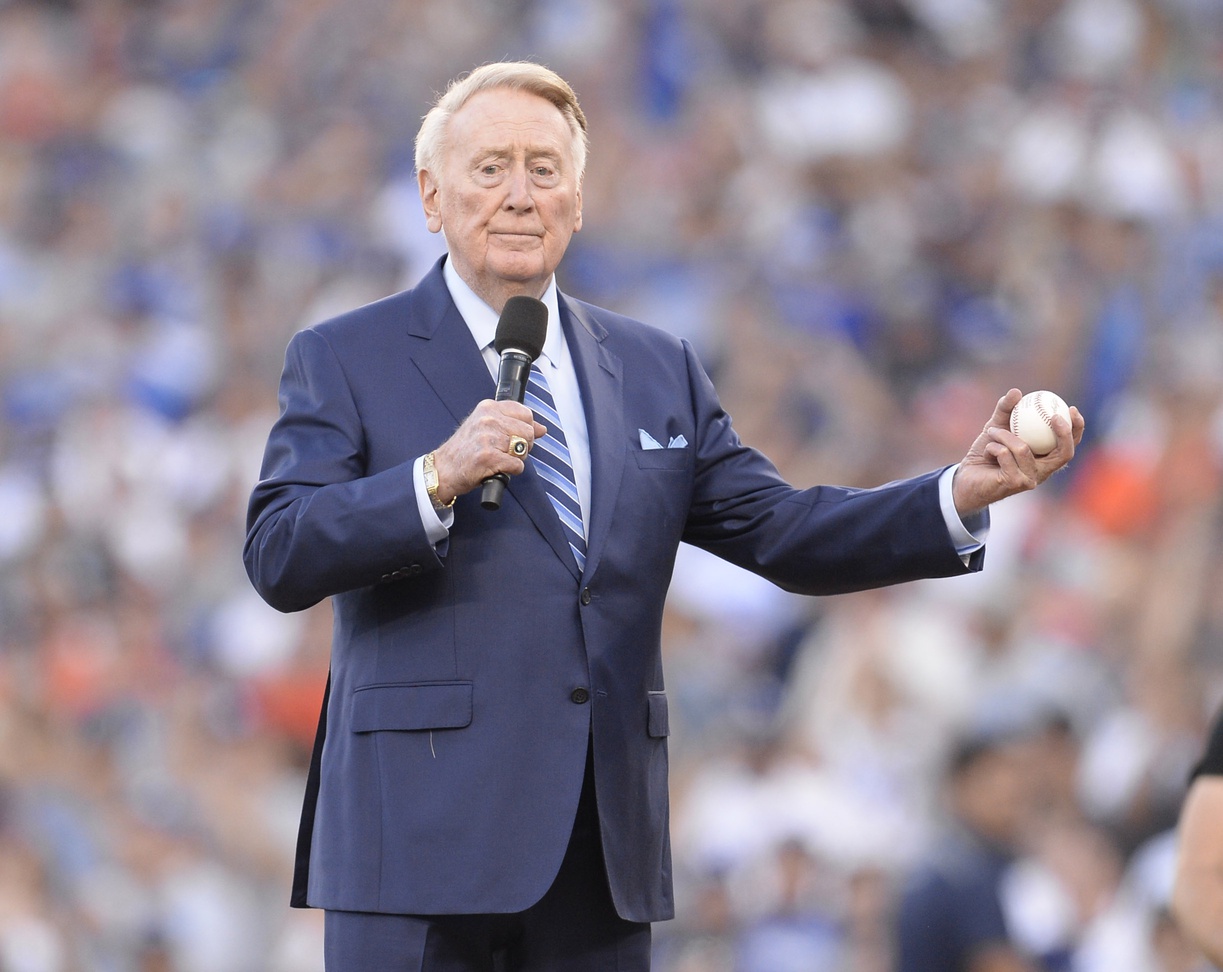 You don't have to look very far to find the love and appreciation LA natives have for Vin Scully. The voice for the LA Dodgers for 67 illustrious years still rings through the community and is something that will truly never die.
The Lakers had their home opener on Thursday night against the Clippers. The Clippers ended up winning the close battle of LA, but it didn't stop Crypto.com Arena from unveiling a touching moment for Vin during the first timeout.
The Lakers honor Vin Scully during the first time out. pic.twitter.com/fe9JWL4JpD

— Arash Markazi (@ArashMarkazi) October 21, 2022
The montage featured some of Vin's greatest calls and some of the greatest moments in Dodgers history. The iconic voice found way to spread his love even at a basketball game and chances are the love he gets won't be going away anytime soon.
The Dodgers wanted to "Win for Vin" this season, giving some added pressure to an already crazy season but it won't slow the team down from achieving their ultimate goal. The season was filled with disappointment and a guarantee unfulfilled which gives plenty of opportunity for the team to learn from their mistakes heading into next season.
There are still plenty of questions left to be answered but the Dodgers will get a chance to take some time off and enjoy the off-season before getting back to business for Vin.
Have you subscribed to our YouTube Channel yet? Subscribe and hit that notification bell to stay up to date on all the latest Dodgers news, rumors, interviews, live streams, and more!
Dodgers Fans Not on Board With LA Pursuing Shortstop Carlos Correa