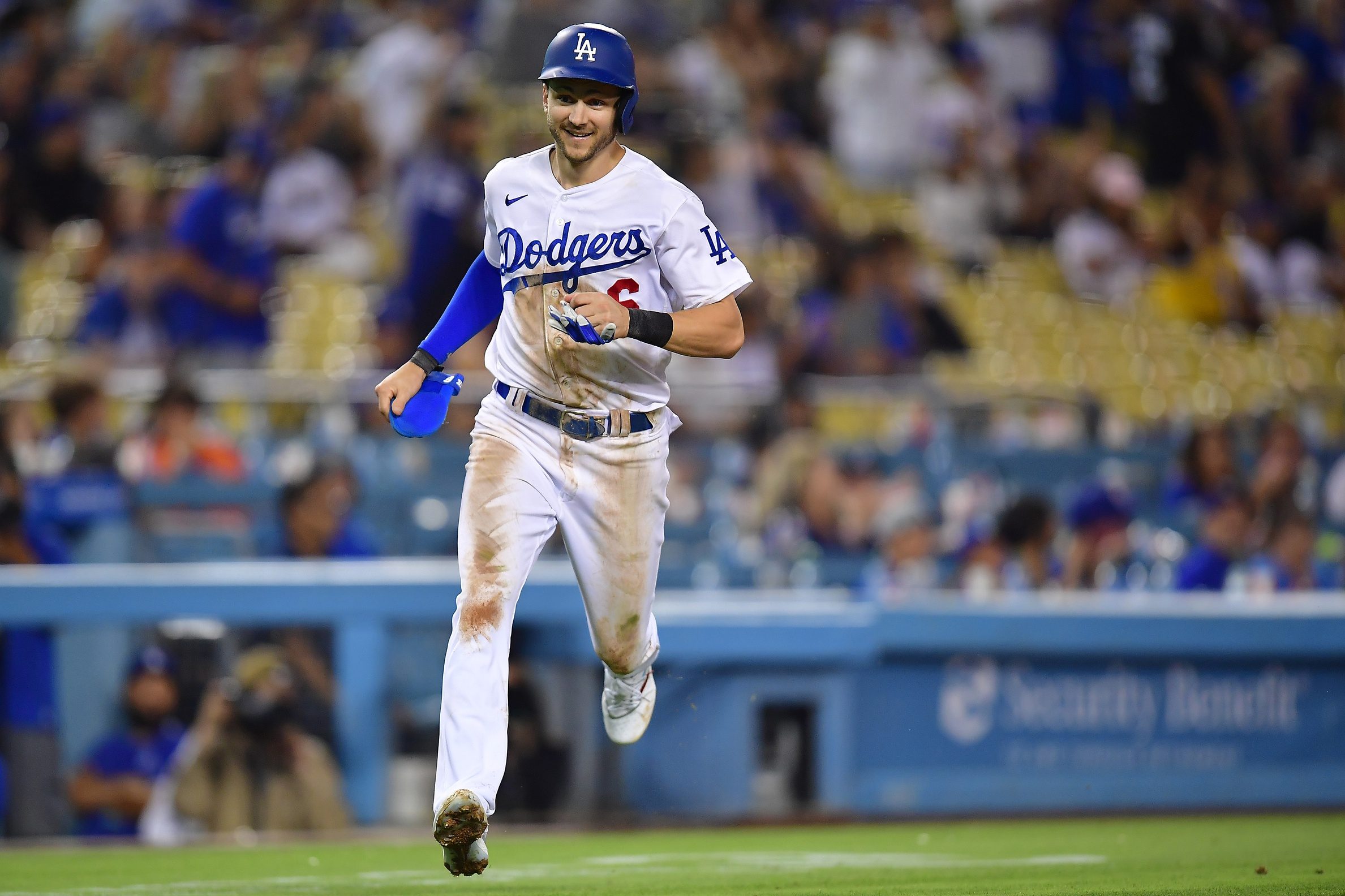 Dodgers Team News
Dodgers News: LA Officially Extends Qualifying Offer to Trea Turner
In a move that surprised exactly no one, the Dodgers on Thursday officially extended a qualifying offer to shortstop Trea Turner. This year's QO is a one-year, $19.65 million offer, which Turner could accept and come back for one more year in Los Angeles.
The full qualifying offer list, per ESPN sources:

– Aaron Judge
– Trea Turner
– Xander Bogaerts
– Jacob DeGrom
– Dansby Swanson
– Carlos Rodón
– Brandon Nimmo
– Willson Contreras
– Chris Bassitt
– Anthony Rizzo
– Tyler Anderson
– Martín Perez
– Joc Pederson
– Nathan Eovaldi

— Jeff Passan (@JeffPassan) November 10, 2022
Turner won't accept the offer, of course, because he is looking at a multi-year deal worth far more than the QO. What this clerical move actually means is that if Turner signs with a team other than the Dodgers, L.A. will receive a compensation draft pick after the fourth round in next year's draft. It also means the team that signs him will face draft penalties, with the penalties based on the team's 2022 payroll and revenue-sharing status.
Put more succinctly, the QO makes it slightly more likely Turner will come back to L.A. and gives them a little compensation if he goes elsewhere.
The shortstop market is packed this year, with Turner joined by Carlos Correa, Xander Bogaerts, and Dansby Swanson. Only Correa doesn't have the qualifying offer attached to him — he received a QO from the Astros last offseason, and a player can only receive one QO in his career. Of course, Correa has a few other things attached to him, as you might have heard.
Turner had a slightly down year by his standards in 2022, but he still posted an .809 OPS with 101 runs scored and 100 RBIs. He also had a solid defensive season at shortstop, although a big error and a couple other misplays in the postseason stick out in the minds of Dodger fans.
Have you subscribed to our YouTube Channel yet? Subscribe and hit that notification bell to stay up to date on all the latest Dodgers news, rumors, interviews, live streams, and more!