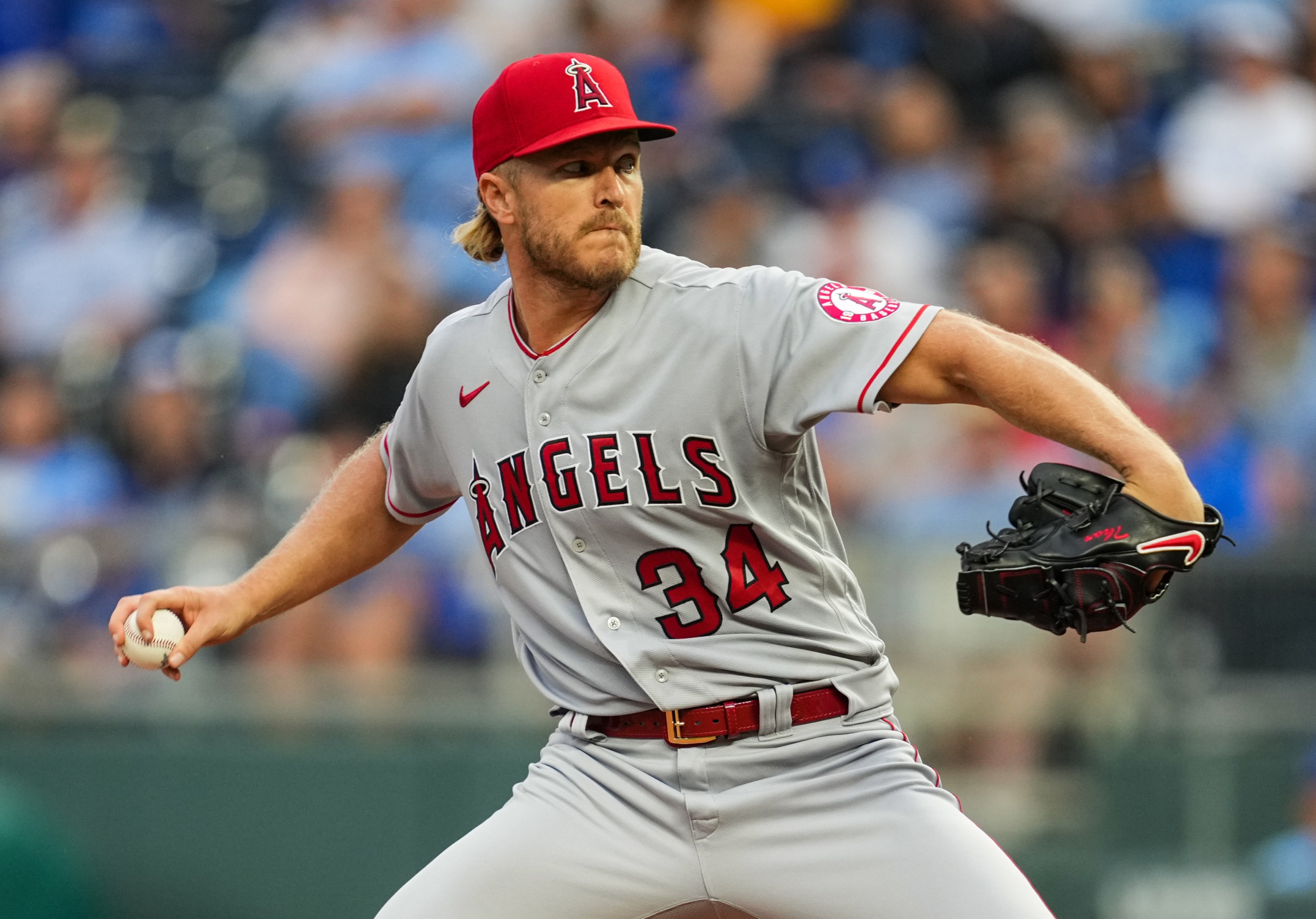 Dodgers Team News
Dodgers News: LA Reportedly in Agreement with Noah Syndergaard on One Year Deal
The Dodgers finally made a move to somewhat write home about! ESPN's Jeff Passan reported on Wednesday that the club and free agent pitcher Noah Syndergaard are in agreement on a contract. Jon Heyman of the New York Post was the first to report that it is a one year, $13 million deal with incentives.
Right-hander Noah Syndergaard and the Los Angeles Dodgers are in agreement on a contract, sources familiar with the deal tell ESPN. The 30-year-old Syndergaard is expected to join the Dodgers' starting rotation.

— Jeff Passan (@JeffPassan) December 14, 2022
As the offseason has trudged along, Syndergaard has seemed like the type of pitcher LA would consider signing. The 30-year-old right-hander is a former NL All-Star but has struggled to regain his previous dominance since Tommy John surgery knocked him out of action for 2020 and most of the 2021 seasons.
Last year he signed a deal with the Angels and put together 15 good not great starts in Anaheim. Over 80 innings, the veteran posted a 3.83 ERA before being traded to the NL Pennant winning Phillies at the trade deadline. With Philadelphia, Syndergaard struggled to get batters out, allowing 10.4 hits per 9 innings.
At his finest, Thor strung together a 3.31 ERA over 5 seasons and 716 innings with the Mets. His best season came back in 2016 when he went 14-9 with a 2.60 ERA over 31 games (30 starts), something the Dodgers will hope he can get back to under the watchful eye of pitching coach Mark Prior and LA's magic pitching factory.
Syndergaard sees the Dodgers as the right spot due to their stellar pitching track record. Hoping to regain Thor form.

— Jon Heyman (@JonHeyman) December 14, 2022
Syndergaard will join Julio Urias and Clayton Kershaw in the starting rotation along with young right-handers Tony Gonsolin and Dustin May. He also allows the front office to slow play the youth movement to a degree, adding much-needed major league depth to the club.
Looking for more Dodgers News? Subscribe to our YouTube Channel! Subscribe and hit that notification bell to stay up to date on all the latest news, updates, rumors, interviews, live streams, and more!