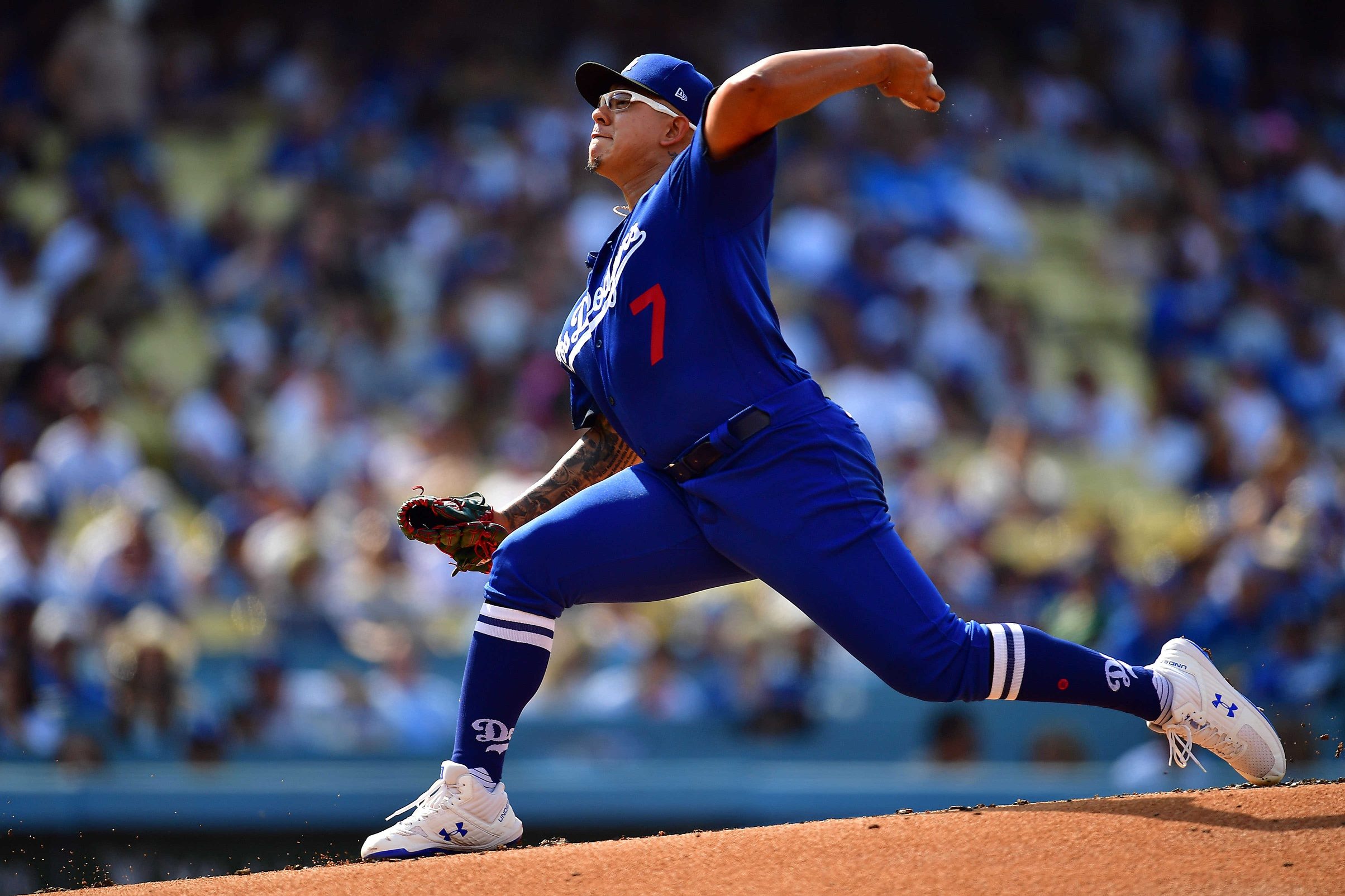 Dodgers Team News
Dodgers News: LA To Utilize Six-Man Rotation During Grueling Stretch
The Dodgers have been steamrolling through the first half of the season with a 63-30 overall record going into today's game.
With 14 more games to go of the 18 games in a row stretch, manager Dave Roberts revealed that LA plans to use a 6-man pitching rotation made up of Clayton Kershaw, Julio Urias, Tyler Anderson, Tony Gonsolin, Andrew Heaney, and Mitch White. 
Andrew Heaney will get a start for the #Dodgers this upcoming week. They'll go with a six-man rotation as they navigate through 18 games in a row

— Juan Toribio (@juanctoribio) July 23, 2022
Posting the best ERA in the major leagues right now (2.94), here are the six starters and their stats.
Clayton Kershaw: The recent starter of the 2022 All-Star Game has proven his veteran status and ability to shut teams down. The Southpaw has pitched through 71 innings this season 18 runs on 53 hits while collecting 75 strikeouts. The NL Cy Young Award winner posts a 7-2 record this season and has a 2.13 ERA. 
Julio Urias: Despite having an 8-6 record, the Mexico native has been electric on the mound as well. He has delivered 94 strikeouts across 96 innings and allowed 38 runs off 77 hits. He posts a 2.89 ERA. 
Tyler Anderson: After recently collecting a bonus for pitching 100+ innings, the southpaw improved his overall record to 10-1 last night. He now posts a 2.79 ERA with 87 strikeouts and 34 runs off 86 hits. 
Tony Gonsolin: The Norcal native has been on a roll lately posting a perfect 11-0 record and having one of the lowest ERA's in the MLB with 2.02. He's dealt 86 strikeouts across 93.2 innings and allowed only 55 hits and 22 runs. 
Andrew Heaney: Recent addition to the Dodgers starting rotation is Heaney, who will get the start this upcoming week after completing a rehab assignment. He currently has one win under his belt as a Dodger. 
Mitchell White: the 27 year old has a 1-2 record currently but has pitched through 50 innings this season. The 2020 draftee has 43 strikeouts and has an ERA of 3.78 after allowing 42 hits and 23 runs across his 10 mound appearances.
Now with a star studded rotation made up of 3 All-Stars, the Dodgers hope to continue their 16 game winning streak with another dub over the Giants tonight. 
Have you subscribed to our YouTube Channel yet? Subscribe and hit that notification bell to stay up to date on all the latest Dodgers news, rumors, interviews, live streams, and more!
NEXT: Chris Taylor Ready for the Next Step in His Recovery