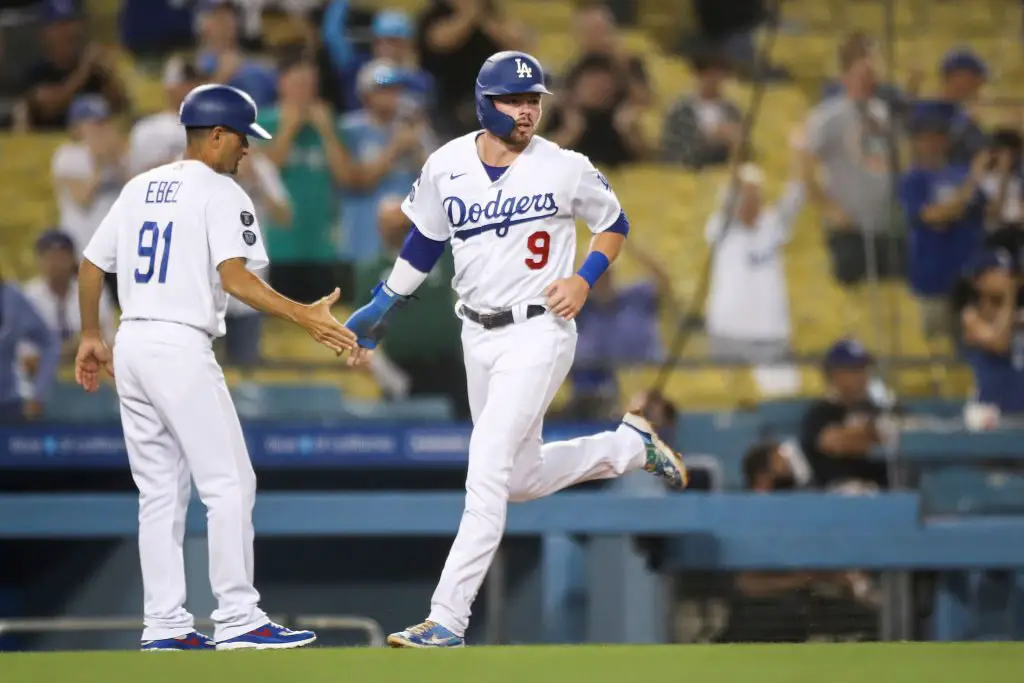 The Dodgers and Padres will play a 3-game set starting tonight in Los Angeles. With 2.5 games separating our boys from the NL West-leading Giants, this series against the Padres could end up being very important for the postseason. 
Before the series starts, the Dodgers are adding in a familiar face. They recalled Gavin Lux from Oklahoma City prior to the game on Friday night. Lux has been with the Triple-A team for the last 17 games. 
At OKC, Lux hit .279 (19-for-68) with4four doubles, 1 homerun, and 10 runs driven in. He comes back for his second stint with the team after previously playing 85 games with them. Following a hamstring injury that he recovered from, the Dodgers optioned Lux. 
Lux has also been taking reps in the outfield in the minor leagues. The Dodgers have wanted him to expand his versatility after trading for Trea Turner. The addition of Turner essentially shut down Lux's opportunities at second base. 
In order to make room for Lux on the active roster, the Dodgers optioned Andre Jackson back to Triple-A. He was just recalled this week but did not end up making an appearance. 
Dodgers: Could LA Go With Max Scherzer Over Walker Buehler in a Wild Card Game?