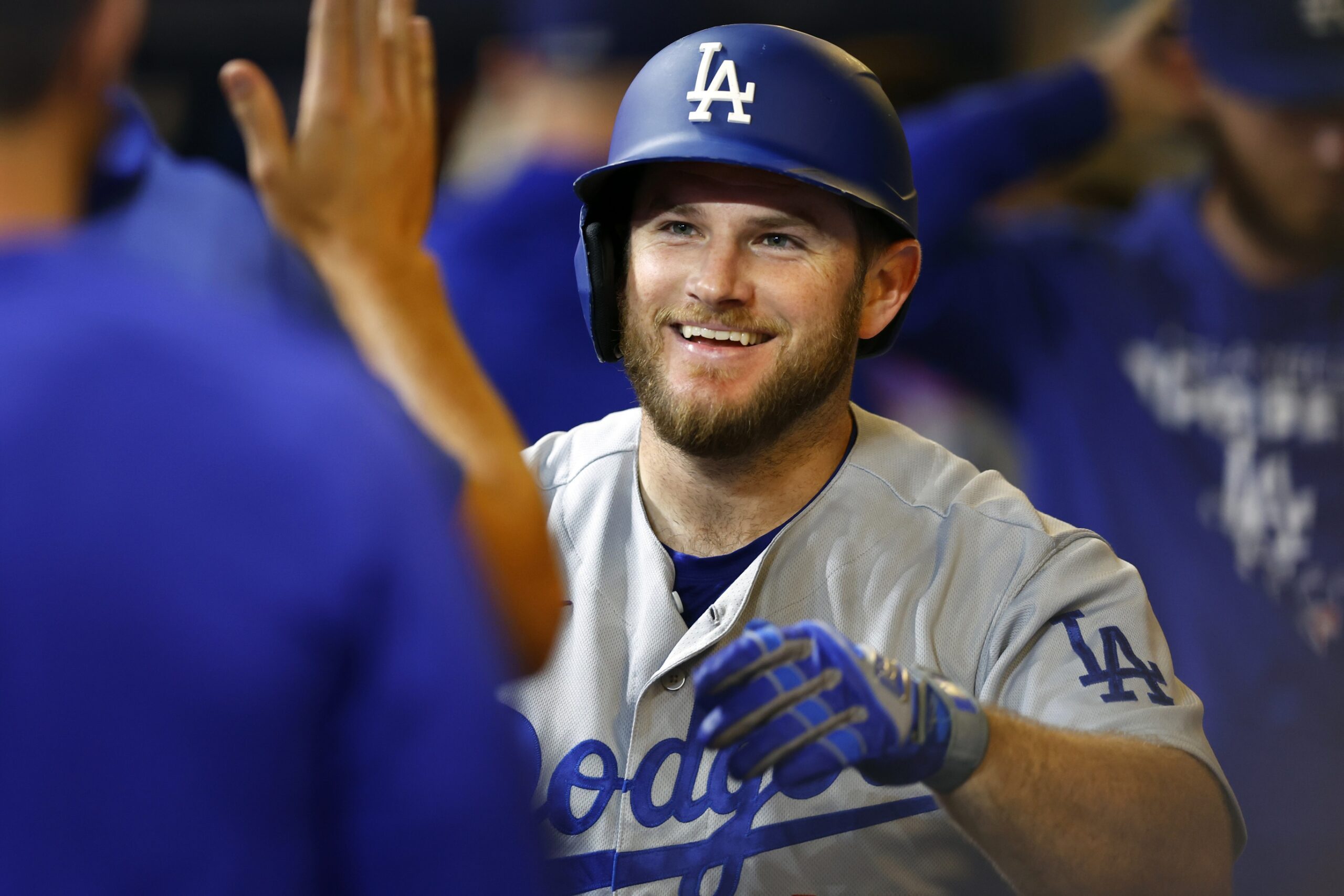 Dodgers Team News
Dodgers News: Max Muncy Admits 2021 Elbow Issue Really Affected His Offseason Training
Max Muncy had an unforgettable 2021 season. Muncy became a second-time All-Star while slashing .249/.268/.527 with a .895 OPS, the second-highest OPS of his career, and finished top-10 in NL MVP voting. There was no stopping Max in 2021 as he helped propel the Dodgers to a 106-win season.
However, his season ended in the worst way possible as he suffered a UCL injury in the last game of the 2021 season that caused Muncy to miss the entire postseason.
Because of that, Muncy didn't have his typical offseason, which resulted in a lackluster season by the lefty-batter in 2022, in which his numbers dipped in every significant category.
However, this offseason is different as Muncy is healthy and told our very own Doug McKain he's grateful to have a healthy offseason.
"It's been great. It's nice to be healthy going into the offseason again. Been able to actually work out really hard which has been nice. Last year with the elbow injury I wasn't able to do anything at all, and obviously I feel like that hurt me a lot. I'm a guy who likes to get after it in the offseason, so it's nice to be able to get back into that."
Players do their most improving during the offseason; one has plenty of time to refine their game and turn their weaknesses into their strengths. Players can't do those moves or changes throughout a 162-game season.
The 32-year-old said how crucial the offseason is for players and how the last offseason was his worst as a pro.
"I really feel like one of the most important parts of being a player is the offseason. I feel like that's where you make your most gains, and you're able to get the most endurance for the season. And the two worst years I've had, last year obviously coming off the injury, but I wasn't able to work out at all in the offseason. And then in 20, I had a really good offseason, and then we had the Covid thing, and so then it was like, well here's three months where you're doing a workout in the backyard, which didn't really amount to anything. So my two worst years have come off years where I haven't really been able to get my offseason workouts in, so I feel like that's one of the most integral parts of being a player, is getting after it in the offseason."
Luckily for Muncy and Dodger fans, he got the proper work needed for a monster 2023 season. It's unclear where Muncy will play and bat this season, but best believe the lefty will come out swinging.
Have you signed up for the Dodgers Nation newsletter yet? Get the latest news, rumors, highlights and more right in your inbox every day! Keep up to date on every single thing involving your boys in blue!