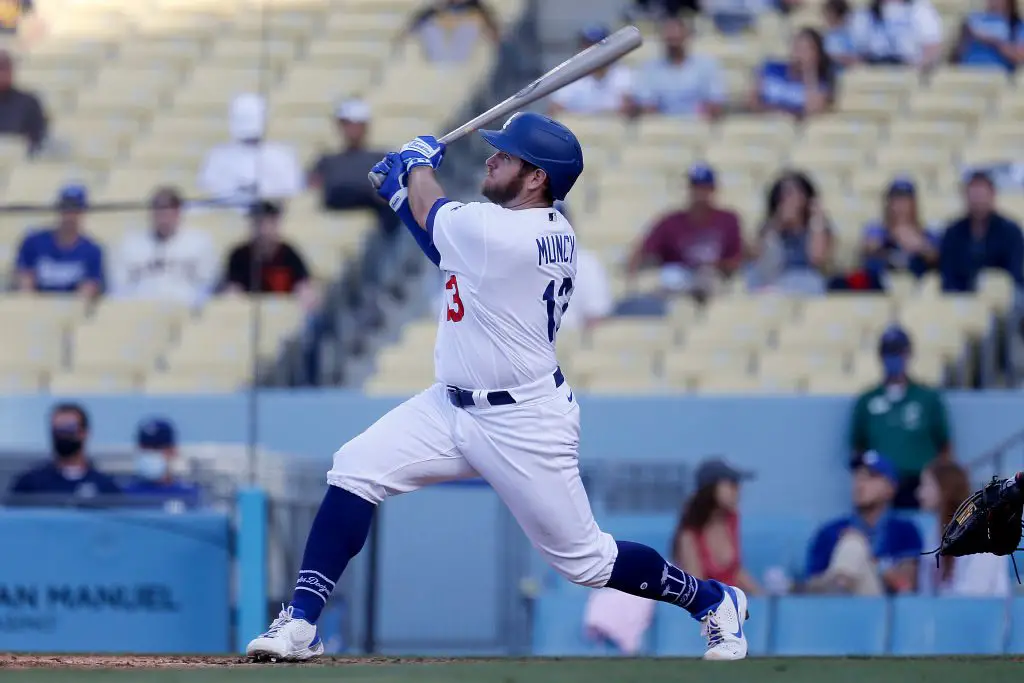 Dodgers Team News
Dodgers News: Max Muncy Exits Friday's Game After Apparently Aggravating Injury
Good news and bad news for the Dodgers from the first inning of Friday night's game against the Rangers. First, the good. LA jumped out to a 6-0 lead in a hurry, powered off 3 home runs, one each from Max Muncy, Justin Turner, and Gavin Lux.
However, the bad news is that after that homer, Muncy was replaced on defense in the second inning. AM570's Dave Vassegh was the first to notice the change was coming.
Max Muncy may have reaggravated his right ankle. Albert Pujols is preparing to come into the game in Top 2nd. #Dodgers

— David Vassegh (@THEREAL_DV) June 12, 2021
Albert Pujols entered the game and settled in at first base to start the second inning.
Muncy has been nursing an ankle injury suffered in Atlanta a week ago tonight. The first baseman said that x-rays and scans didn't reveal anything particular in his ankle/foot area. While he's said that he's comfortable enough to play first base, Muncy did admit some trepidation about lateral movements.
"It's not quite an ankle sprain," Muncy said earlier this week. "We got X-rays done, doctors looked at it, and we're just not entirely sure. Thankfully, it doesn't seem like it's anything too serious."
Dave Roberts has said that he didn't expect the issue to turn into an injured list stint.
More to come on this story.
UPDATE
The Dodgers reported right side tightness for Max, not the ankle.
It's right side tightness for Muncy, not the ankle.

— Dodger Insider (@DodgerInsider) June 12, 2021
Have you subscribed to our YouTube Channel yet? Subscribe and hit that notification bell to stay up to date on all the latest Dodgers news, rumors, interviews, live streams, and more!
NEXT: Albert Pujols is Exceeding All Expectations in Los Angeles