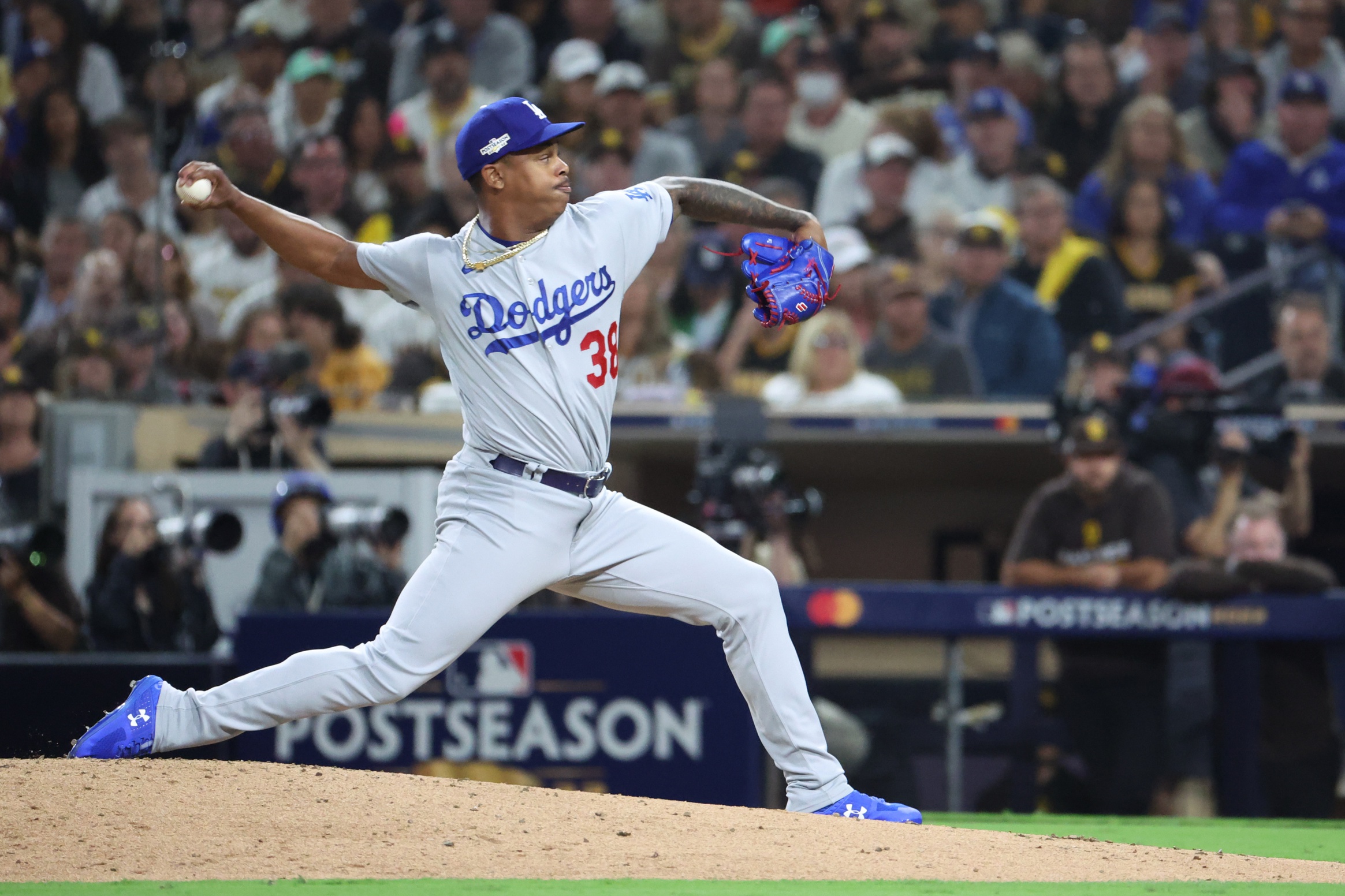 Although championship aspirations may seem bleak for the Dodgers, fans can be confident that each season the Dodgers will at-least be in the conversation thanks to their ability to stack for the future. Among the reasons Dodgers fans should be excited is for their pitcher Yency Almonte.
Almonte joined the Dodgers this season after spending his first four seasons with the Rockies and arguably had his best season as a pro. Almonte finished the season with a 1.02 ERA with 33 strikeouts in 35.1 innings pitched.
His performance has caught the attention of fans and former LA coach Mark McGwire. McGwire believes Almonte's future with the Dodgers is a bright one (via AM570 LA Sports).
There is plenty of reason to be excited for Almonte especially with the question marks among the pitching unit. He brings a rejuvenated spirit and is someone the Dodgers may be able to utilize as a full time closer. 
With Clayton Kershaw contemplating retirement, Craig Kimbrel not being trusted as a full time closer and Walker Buehler's health a question mark heading into next season, Almonte can be the answer the Dodgers have been looking for. 
Have you subscribed to our YouTube Channel yet? Subscribe and hit that notification bell to stay up to date on all the latest Dodgers news, rumors, interviews, live streams, and more!
Dodgers News: Chris Taylor Among First Ever Utility Player Noms for Award