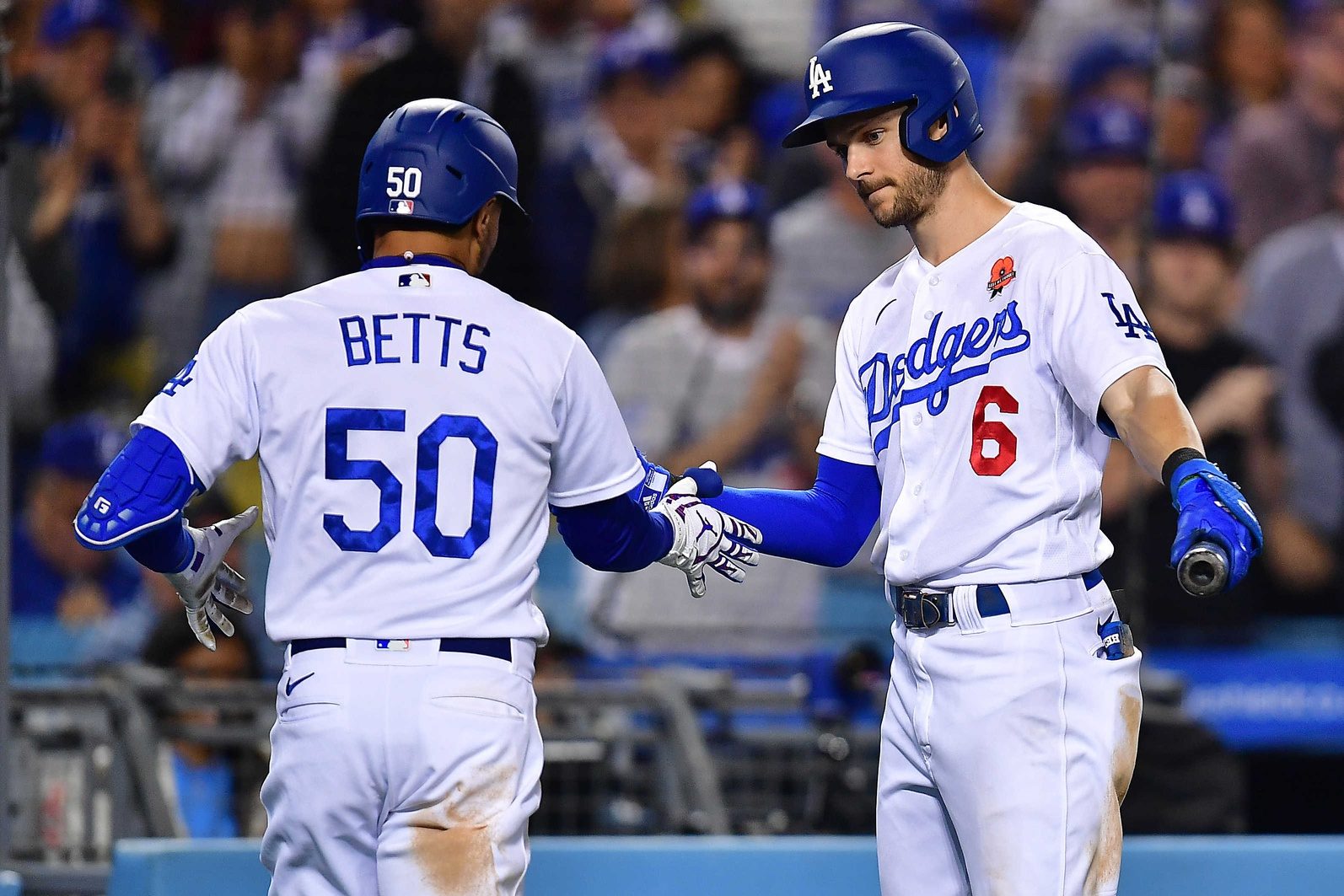 Dodgers Team News
Dodgers News: Mookie Betts and Trea Turner Named All-Star Game Starters
The Dodgers went all in to get their guys into the All-Star Game. And if there was ever a year to go all in on voting, it was this one. With Los Angeles set to host, the team ran a number of giveaways encouraging fans to vote. That included a ball signed by both Mookie Betts and Mike Trout, all fans had to do was submit their proof of voting to be entered. 
But the Dodgers players also showed up in a big way to support Mookie Betts and Trea Turner. Players wore shirts encouraging fans to vote for them during pregame warm-ups this week, and many still had them on after the games. That effort appears to have paid off. 
The Dodgers will have both guys starting at their positions at Dodger Stadium at the All-Star Game. The final phase of voting came to an end this morning, and ESPN just got done announcing that Trea and Mookie got enough votes to be starters. Turner beat out Atlanta's Dansby Swanson after losing the lead this week. Mookie beat out a few different outfielders. 
Mookie has been on a terror this year, posting a .277/.354/.561 slash line and a 156 wRC+ so far. His 3.7 fWAR also leads all National League outfielders by a wide margin. New York's Brandon Nimmo came in at number 2 with a 2.8 fWAR. 
Trea has also had a heck of a year at shortstop. He has posted a .305 batting average and driven in a team-leading 59 runs heading into Friday night. His 3.2 fWAR is 4th among big league shortstops this year. 
Have you subscribed to our YouTube Channel yet? Subscribe and hit that notification bell to stay up to date on all the latest Dodgers news, rumors, interviews, live streams, and more!
Dodgers: Clayton Kershaw Addresses the Possibility of Starting the All-Star Game