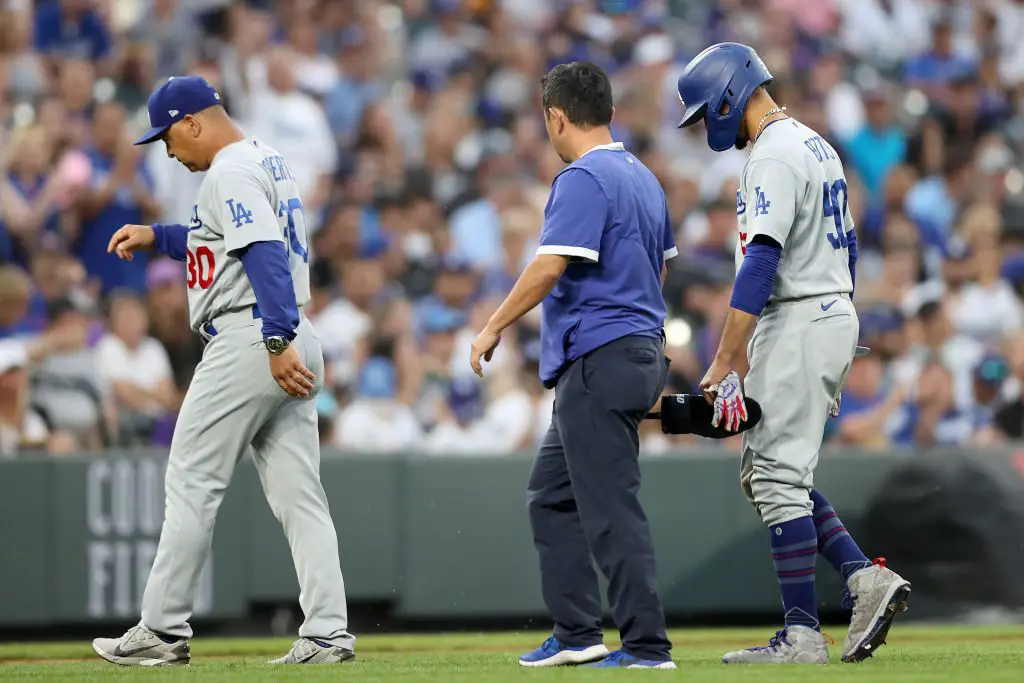 Health just has not been one of the Dodgers' strong suits in 2021. It seems like it has been a battle all year long to keep guys healthy and in the lineup on a daily basis. And that might be one of the reasons that they still find themselves out of the top of the NL West. 
Add Mookie Betts to the list of guys that could be seeing more time on the injured list this week. The Dodgers had to scratch Betts from the lineup ahead of their game against the Phillies thanks to that hip injury flaring up again. 
Dave Roberts said before the game that there was a good chance he would land on the injured list. And the timing if that certainly isn't ideal. 
Just achy, sore; basically can't play. I don't know what other tests we're going to do, but to envision an IL happening, it's very probable. … I'm frustrated for Mookie, because he wants to go out there and he can't physically do it.
The Dodgers have already said that they are going to have to work around Mookie's hip injury for the rest of the year. Doc also noted after the game that when they do give him rest, Mookie still seems to have issues the next day. 
We've given it days, and it almost seems like when he comes off the off-day, it's worse. I think everything's on the table right now. We're having conversations, tests, and I think we'll know more later.
Doc had also noted that surgery was likely not on the table for this season. But in the offseason, that could be an option for the Dodgers and Betts. It's just been an issue that keeps popping up and doesn't appear to be going away anytime soon. 
If Mookie does have to go to the injured list, the Dodgers have a few guys that could see more reps. Matt Beaty could get more at-bats in the outfield and Bily McKinney should get more of an opportunity. 
Dodgers vs Phillies Series Preview: An Extremely Important Week on the Schedule Begins