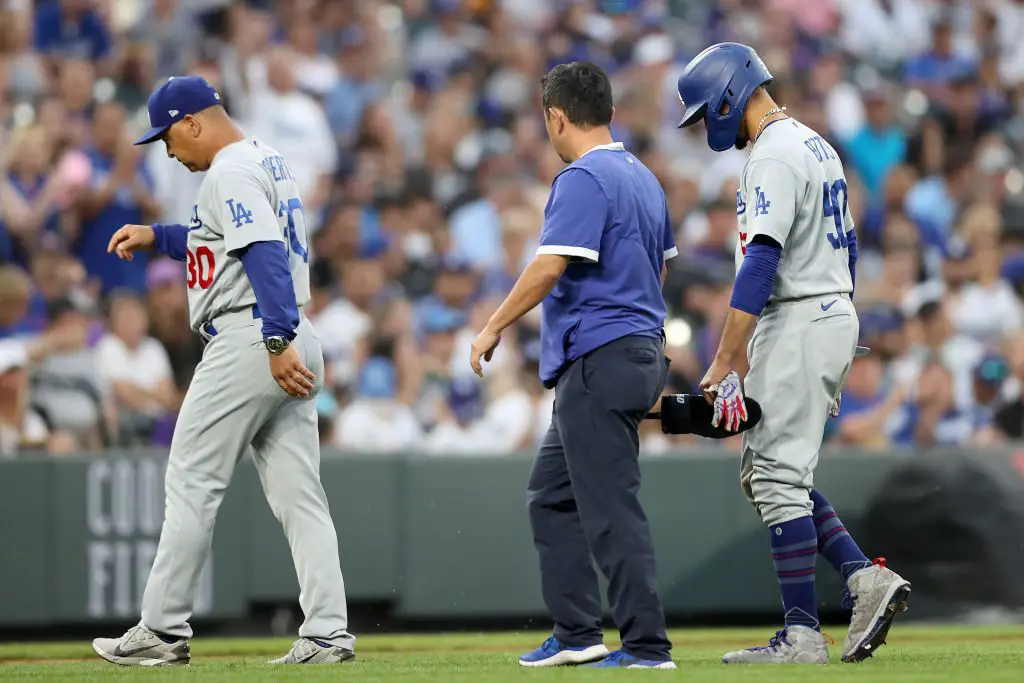 Dodgers Team News
Dodgers News: Mookie Betts Headed to the Injured List With Hip Issue
The Dodgers have been waiting on making an official decision on Mookie Betts for the last week now. The superstar outfielder was forced out of the game last Saturday night with an issue in his hip. And despite appearing in the initial lineup on Monday against the Giants, Betts has yet to start a single game since.
Betts was officially sent to the injured list by the Dodgers today with the hip issue. Given the timing, that means that Betts will miss the series against the Giants this week. The team was able to retroactive the move 3 days back, which would likely have him return in the series against Houston. 
The timing is unfortunate given Mookie's recent emergence with the bat. He went 7-for-9 in the first 2 games out of the break and took one at-bat against the Giants on Monday. Across his last 5 games, Betts is 12-for-17 with 7 extra-base hits and 7 runs driven in.
Betts has reportedly been dealing with this hip issue for most of the year. Dodgers manager Dave Roberts did say last week that it flared up and is worse than it has been in recent weeks. But after missing 8 consecutive starts, they obviously felt it was best to send him to the IL.
In his place, the Dodgers activated RHP Jimmy Nelson off of the injured list. Nelson has been out since before the All-Star break and makes his return. 
Dodgers News: Another Great Julio Urias Start Goes Under the Radar