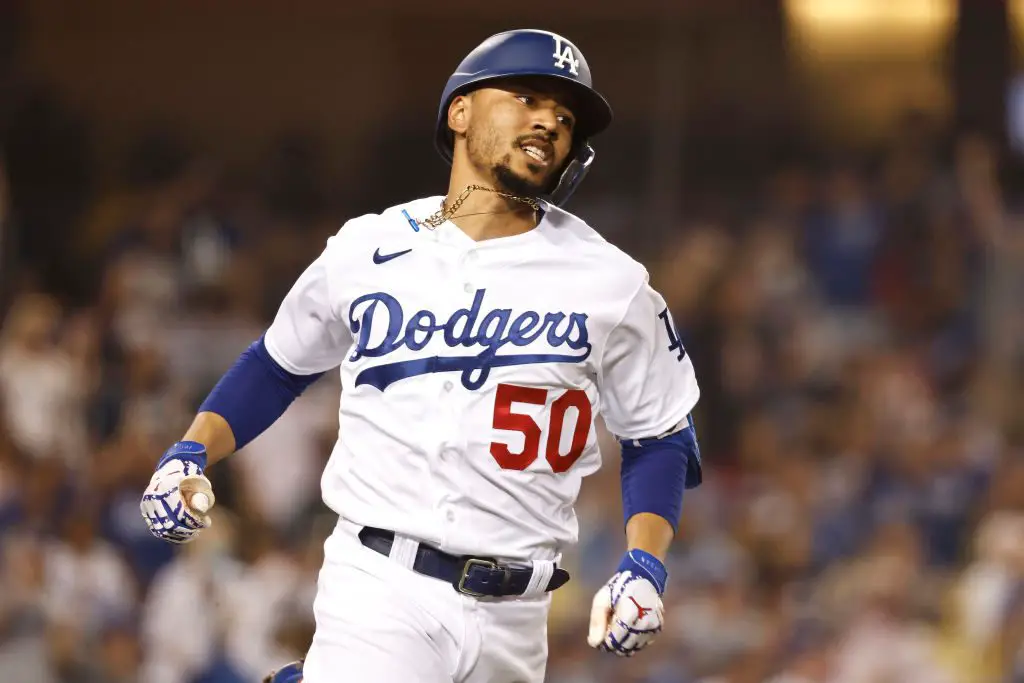 The Dodgers are once again going through a stint with a bunch of injuries piling up. Much like most of the 2021 season, Los Angeles has had to place several guys on the injured list at one time and call up guys from Triple-A. 
Today, the Dodgers are placing Mookie Betts on the injured list with his lingering hip issue. Dave Roberts had noted on Tuesday night that a stint on the IL was very likely for Mookie after he was scratched from the lineup. 
The timing for the Dodgers obviously isn't ideal. This current road trip kicks off a period of time in which they play 13 consecutive games and 22 games in 23 days overall. It's going to take a big push from their roster, especially chasing the Giants by 4 games in the NL West. 
In his brief return to action, Betts had been hitting pretty well in the month of August. He picked up 8 hits in 21 at-bats, including 3 homeruns and 4 runs driven in. In his absence, the Dodgers will likely go with more Matt Beaty and Billy Mckinney at the bottom of the lineup. 
The Dodgers obviously want Mookie as healthy as can be for when they make a run in October. For the moment, resting him up for a decent period of time seems to be their only real option. Look for him to get days off even when he does return from the IL though. 
The Dodgers are adding Edwin Uceta in his spot on the roster this week with a bullpen game scheduled. 
Dodgers News: Corey Knebel Activated, Joe Kelly Headed to the Injured List