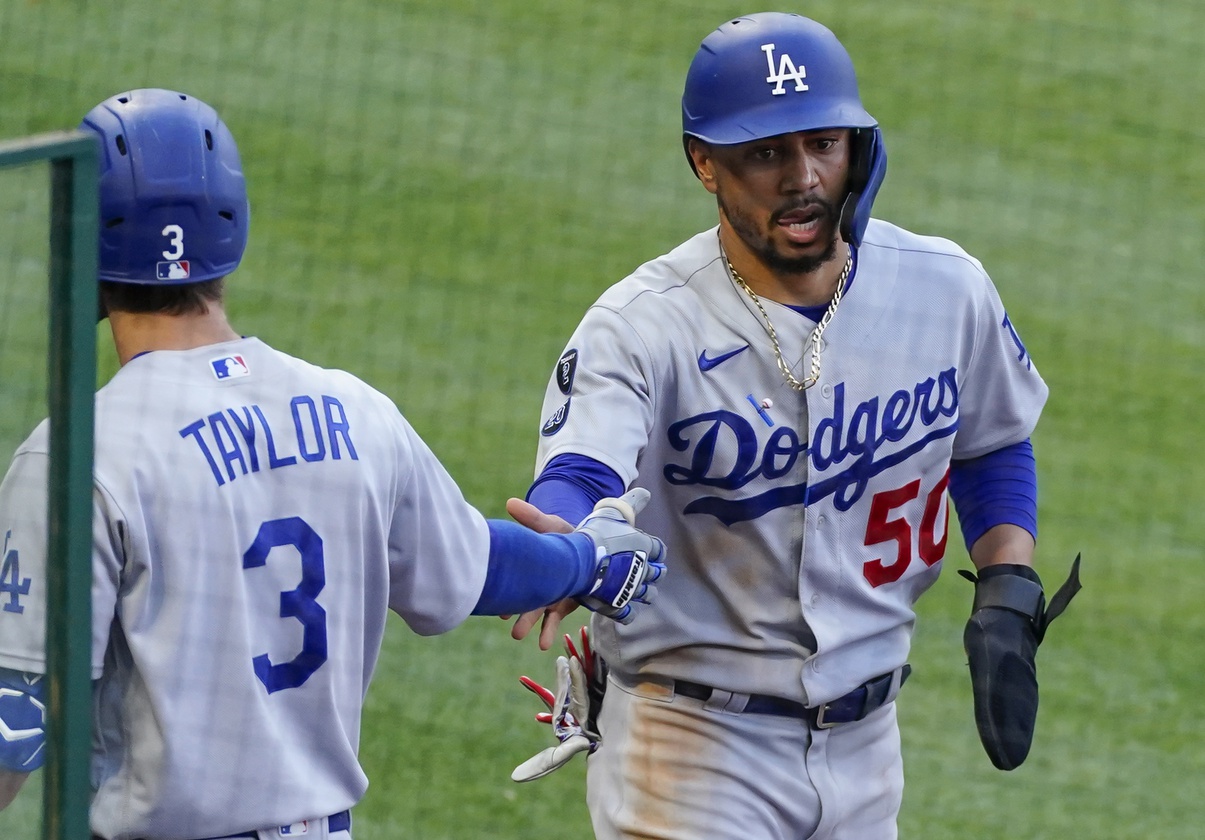 While teams and front offices do their best to improve their squads, players do the same in improving their games and becoming the best ball players they can be.
Dodgers superstar Mookie Betts is considered one of the best players in the Majors, but that doesn't mean the grind stops for the former MVP.
Mookie posted a glimpse of his offseason workout on both his Instagram and Twitter, and one of his teammates made a surprise appearance.
It's not "work" when you love it ?? pic.twitter.com/YMq05n3GaM

— Mookie Betts (@mookiebetts) December 9, 2022
Mookie looks to be having fun and doing what it takes to be one of the best in the game. The season ended differently than he wanted it to after disappearing in the postseason. I'm sure he's heard the criticism of how he performed in the playoffs and is eager to get back out there.
Many people poked fun at Mookie, accusing him of taking bowling more seriously than baseball, and I think this video is a shot at those critics.
Dodgers utility star Chris Taylor appeared in Mookie's hype video. It's unsure when and where they were training, but it's good to see them working out together.
Betts had one of his best seasons as a pro in 2022, making his second all-star appearance as a Dodger, earning a spot in the All-MLB First team, and leading the team in home runs at 35 (also his career-high).
Opening Day is now 109 days away, and we're excited to see what Mookie and Taylor have in store for us in 2023.
Have you subscribed to our YouTube Channel yet? Subscribe and hit that notification bell to stay up to date on all the latest Dodgers news, rumors, interviews, live streams, and more!