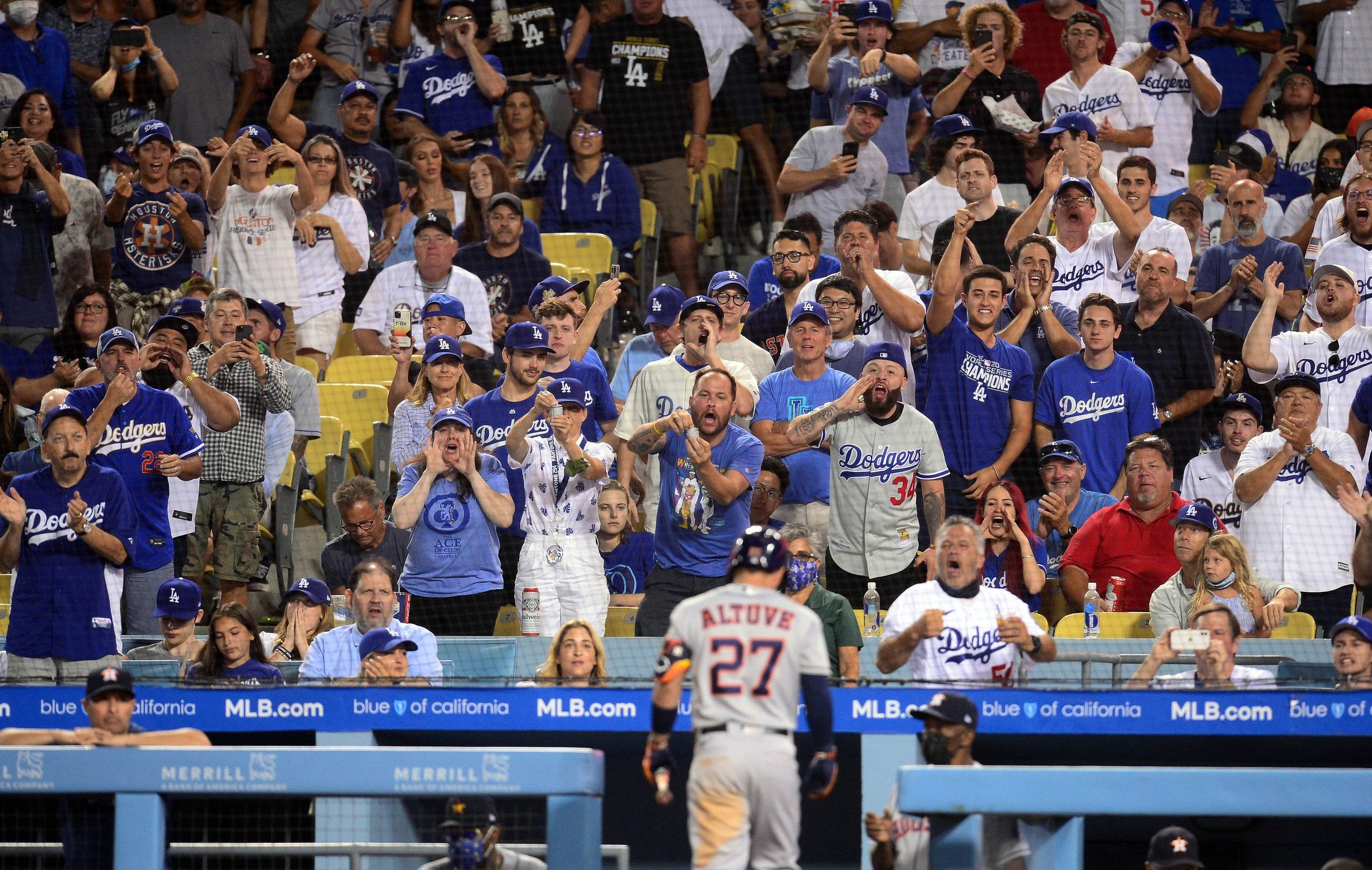 The Astros cheating scandal that rocked the sports world will be felt for a very long time. That's hard to deny at this point. Dodgers and Yankees fans will feel it for decades after being cheated out of a potential title. And other teams around baseball probably feel the same. 
But with each passing day, the reminder of the scandal does seem to be less and less. That's bound to happen with time passing and players from that 2017 team moving on. But the latest report from The Athletic is sure to have Dodgers fans feeling strongly about things once again. 
The report reveals that Astros general manager Jeff Luhnow deleted a lot of information off of his phone during the investigation by MLB. So much so that there were not any phone calls listed on Luhnow's phone, which is obviously not normal for any adult. 
"According to people with knowledge of the league's investigation, the GM of the Astros had wiped every back-up from his phone, besides one, and other data was missing as well. Yet, MLB found Luhnow had deleted source data on the phone as well, people with knowledge of the investigation said. Investigators found that Luhnow's phone had no standard call logs, even though Luhnow had known phone calls with A.J. Hinch that should have been there. MLB also could not locate known email exchanges that should have been on his phone that were found on others' devices."
Obviously, this could mean any number of things that people will no doubt make assumptions on. Dodgers fans will obviously have some things to say, and you should drop them down into the comments if you have a thought about it. 
But we might never know what that information was that Luhnow had taken off of his phone. The Astros GM was banned from baseball for a year, and manager AJ Hinch also got a season off because of it. He would also receive a lifetime ban if he had another violation of this magnitude. 
But the drama around the Astros continues. 
Have you subscribed to our YouTube Channel yet? Subscribe and hit that notification bell to stay up to date on all the latest Dodgers news, rumors, interviews, live streams, and more!
Dodgers Fans React to Walker Buehler Undergoing Second Tommy John of His Career