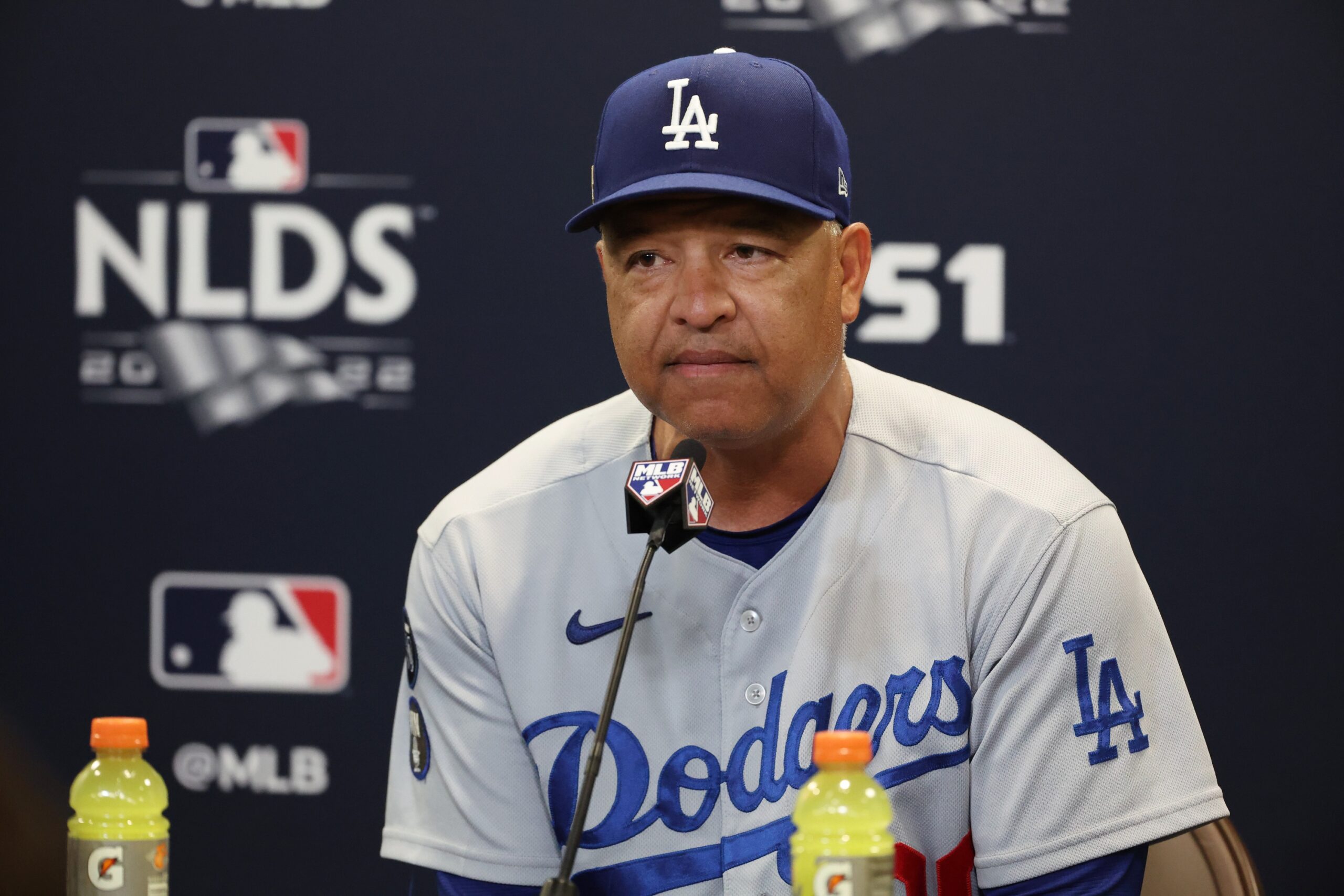 Dodgers Team News
Dodgers News: Radio Personality Says LA Will Make Huge Splash in Offseason
Dodger fans are still recovering from LA's embarrassing NLDS loss to the San Diego Padres this past weekend. It hasn't been easy to read the news or go on Twitter lately, as it's all just constant reminders of the disappointing end to a promising season.
AM570's Ben Maller had a huge tirade in which he laid into Dave Roberts and the team for their inability to manage this series correctly. But, amid his angry diatribe, he made an interesting point about the upcoming offseason.
"The Dodgers will make another splash," Maller said. "I will guarantee you they make another big signing in free agency. And if they don't make a free agent signing, they'll trade for somebody big this offseason. They have to, they have no choice."
The 'no choice' aspect of the argument is the part that stands out. Coming off a year in which a team won 111 games, you would think they wouldn't want to change things up too drastically. But the fact that this team got bounced in the NLDS — and came away with just one postseason victory — they clearly need to make some changes.
And even more so, the Dodgers need to make an offseason move to pique the interests of their fans again. It won't be easy to sell the fans next year on enjoying regular season baseball when clearly those games don't matter at all. The Dodgers could win 112 games next season, and no one would bat an eye unless they came through in the postseason.
So the front office needs to make some serious changes to the roster this offseason if they want any chance of getting fans excited for a regular season that they now know does not matter in the slightest.
So expect the Dodgers to be very active this offseason, especially when it comes to the biggest names on the market. At least that's something to look forward to.
Have you subscribed to our YouTube Channel yet? Subscribe and hit that notification bell to stay up to date on all the latest Dodgers news, rumors, interviews, live streams, and more!