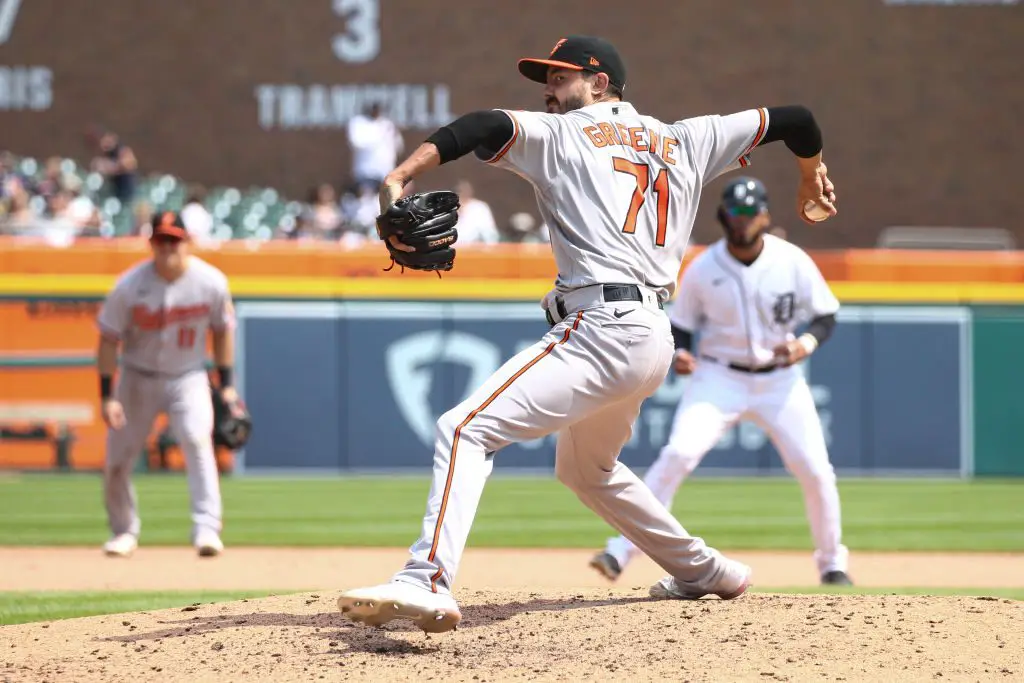 The Dodgers are busy making a bunch of moves ahead of their series against the Phillies. Already in town to kick off a 3-game set starting tonight, Los Angeles already added a bullpen arm by activating Corey Knebel. He had been on the 60-man injured list and took the spot of Joe Kelly, who went on the IL today. 
Now, the Dodgers are adding RHP Conner Greene into the mix. The 26-year-old was designated for assignment by the Orioles just a few days ago. Los Angeles claimed him on waivers on Sunday and he immediately joined the active roster. 
Greene pitched in just 5 games for the Orioles before being DFA'd. He allowed 6 earned runs in 3.2 innings of work and punched out 5 batters. Greene has pitched a combined 10 minor league seasons and worked to a 4.34 ERA across 729+ innings of work. He will join up with a Dodgers bullpen that has featured a revolving door of arms. 
https://twitter.com/brookme3/status/1425180660029743104
Originally from Santa Monica, Greene was taken in the 7th round of the 2013 draft by the Toronto Blue Jays right out of High School. His fastball does sit in the upper-90s and at one point was hitting triple-digits with it fairly often. The Dodgers obviously thought that played up despite his results. 
In order to make room for Greene on the active roster, the Dodgers optioned Zach Reks back to Triple-A. That move was actually made on Monday evening before any other corresponding move was announced. With the team on the road, they likely wanted to get ahead of clearing a spot. 
Dodgers: The Revolving Door of Relievers, Kershaw's Scare, a Test in Philly & More | Blue Heaven Podcast