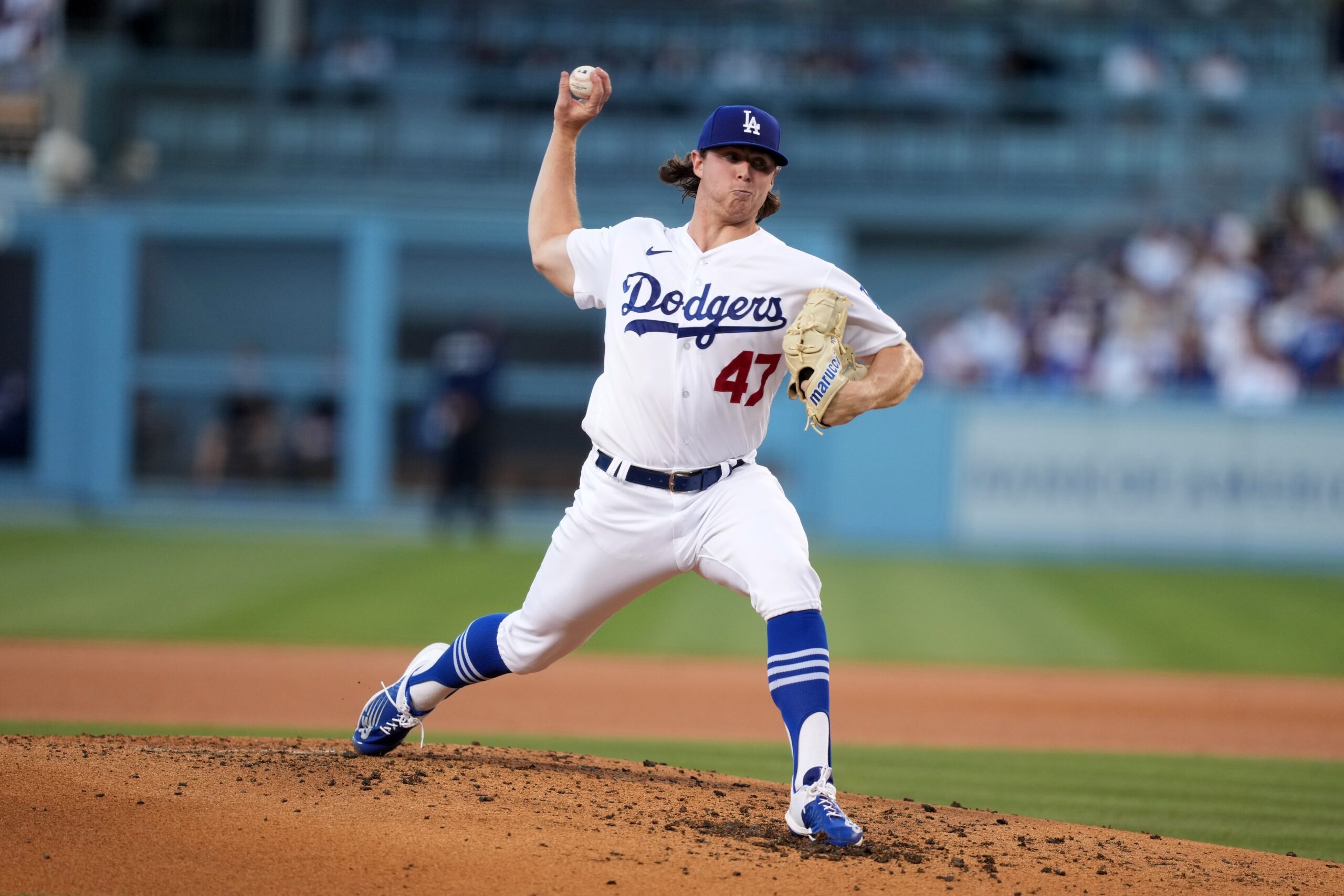 Dodgers Team News
Dodgers News: Ryan Pepiot Shares First 'Wow' Moment as a Big Leaguer
Dodgers pitcher Ryan Pepiot debuted for LA last year, pitching in nine games (seven starts) and posting a 3.47 ERA in 36.1 innings. He battled some command and consistency issues, especially with his changeup, but overall it was a solid debut for one of the top pitching prospects in the Los Angeles system.
Pepiot recently joined Dodgers Nation and talked with our Doug McKain about the big "holy crap" moment during his debut last May that made him realize he was really in the big leagues.
"That moment was probably when I walked out of the tunnel to go out and warm up. Like I walked out of the tunnel, walked through the dugout and like saw my family right down the line waiting for me to get warmed up, so that was probably the moment."
The right-handed Pepiot, who turned 25 last last season, figures to get some more opportunities at the big-league level this season, although the "when" and "how" are yet to be determined. LA has a solid starting rotation, but there are definitely some health and durability questions among the starting five, so guys like Pepiot, Michael Grove, and top prospects Bobby Miller and Gavin Stone will need to be ready as the season goes on.
For Pepiot, having that first taste of the big leagues will hopefully help him settle in and contribute more in 2023. Pepiot walked 27 batters in 36.1 innings last year, something he'll definitely look to improve on so he can get deeper in games and give his team a chance to win.
But he's a big-leaguer, and no one can ever take away those first moments and memories.
Looking for more Dodgers News? Subscribe to our YouTube Channel! Subscribe and hit that notification bell to stay up to date on all the latest news, updates, rumors, interviews, live streams, and more!