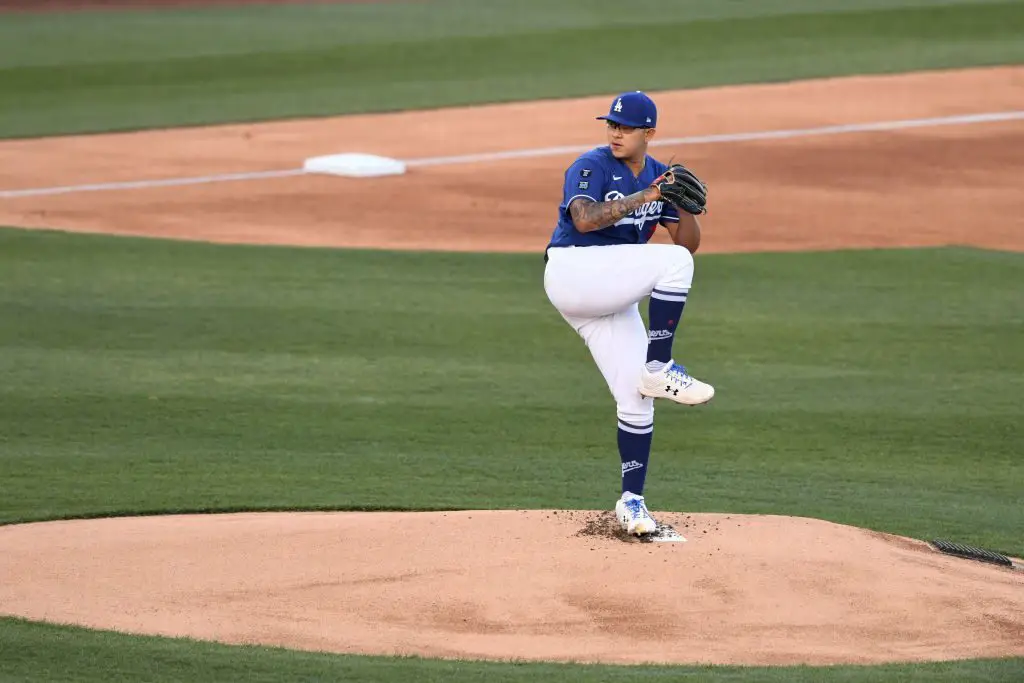 Dodgers Team News
Dodgers News: Sandy Alcantara Finishes Above Julio Urias for Players Choice Award
The MLB Players Choice Awards 2022 were announced, and only two Dodgers were nominated for major awards. One of them was Dodgers first baseman Freddie Freeman for National League Outstanding Player of the Year.
And the other Boy in Blue is Julio Urias, who was nominated for National League Outstanding Pitcher; however, Urias came up short as Miami Marlins All-Star Sandy Alcantara was voted for the award.
Alcantara also beat out Arizona Dimonbacks righty Zac Gallen.
The Marlins ace posted his best season as a pro posting a 2.28 ERA, 207 strikeouts, 0.98 WHIP, with a 14-9 record in 32 starts and 228.2 innings pitched. The 27-year-old earned his second all-star appearance and threw in his most innings by a mile beating his previous carrer high by 23 innings.
You thought Julio had a career year last year? Urias had an even better season in 2022, despite coming up three wins short of his career high of 20 wins in 2021. The 26-year-old lefty went 17-7 record, with a career-best 2.16 ERA, 0.96 WHIP in 175 innings pitched and solidified himself as the Dodgers ace.
The MLB has yet to recognize Urias and select him for an All-Star game. He's been more than worthy these past two seasons, but Julio has yet to be invited to the mid-summer classic.
El Culichi will continue to dominate at his young age and propel the Dodgers to another World Series title in 2023. .