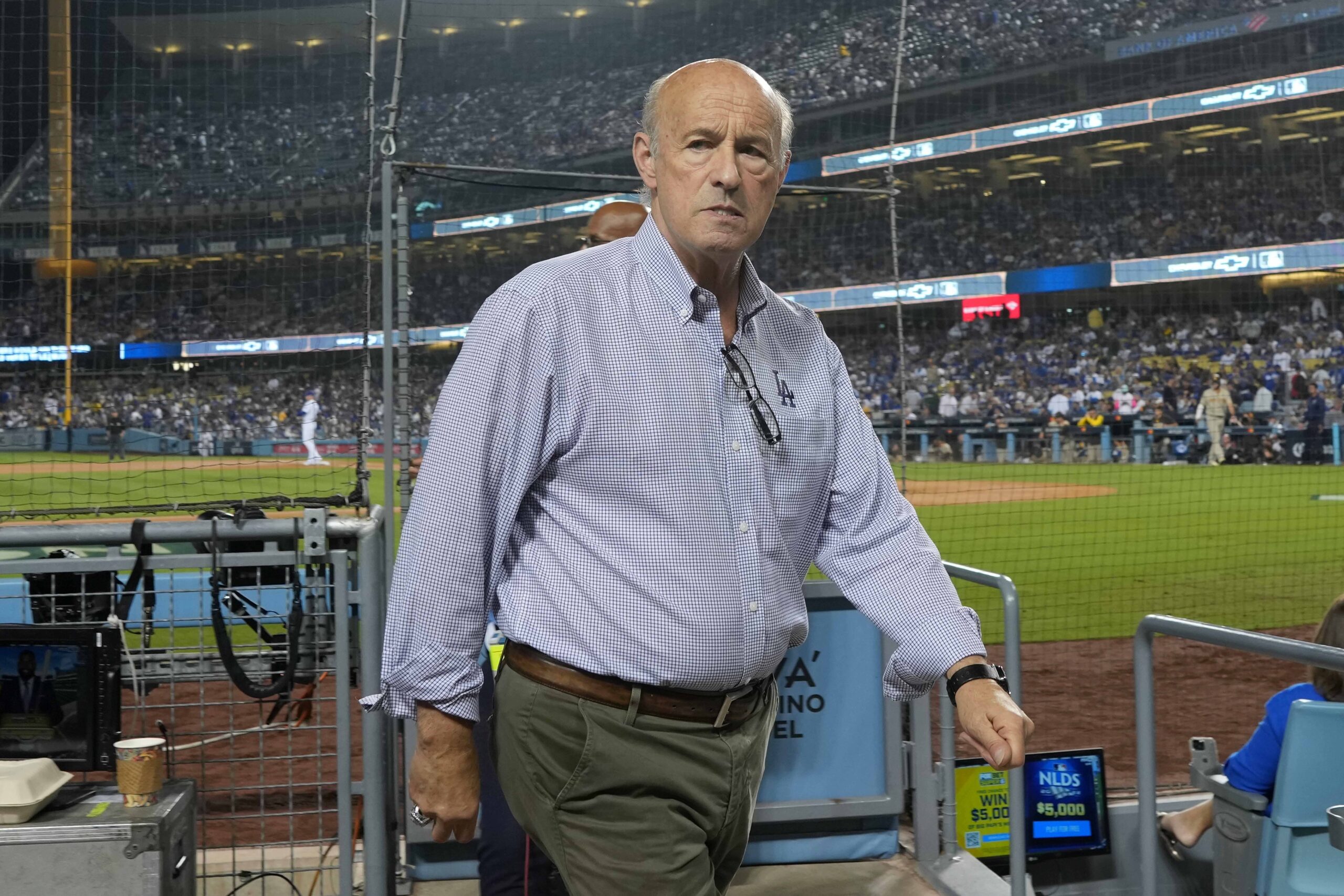 It's hard to look at a team like the Dodgers and not say World Series or bust. When you dominate the regular season the way they did — winning a franchise-record 111 wins and setting the fourth-best run differential in MLB history of +334 — you expect a lot from a team. At the very least, you expect them to get out of the first round of the playoffs.
But instead, the Dodgers were knocked out in four games in the NLDS, and into the record books went their historic 2022 season — and not in a good way.
However, Dodgers President and CEO Stan Kasten doesn't look at this season as a failure. He told the LA Times why he thinks there are positives to take away from the 2022 season.
"We have succeeded in too many ways on too many fronts for me to think of this as any kind of failure," Kasten said. "Just in the last eight years, five LCSs and three World Series, I don't think those are bad numbers…We won one World Series, we lost another one in Game 7, I don't think those are symbols of a fatally flawed program. I just don't agree with that."
It's hard to blame Kasten for thinking this way. Overall, this has been a very successful team. But to have as much regular season dominance as this team has enjoyed, you do expect them to have more than the one World Series title to show for it. He did still acknowledge that there are areas this team needs to improve.
"I'm sure there are ways that we can get better," Kasten said. "We can't accept that there's no way we can get better…You can look at everything that happened and you can look at everything we did…you hope the breaks even out over a period of time, but we always assume there are things we can do to get better."
Hopefully those things involve playing better in the postseason, as the pressure will continue to be on Dave Roberts and his squad to win when it matters most. The good news is they'll have a long offseason to figure out exactly what they need to fix come next posteason.
Have you subscribed to our YouTube Channel yet? Subscribe and hit that notification bell to stay up to date on all the latest Dodgers news, rumors, interviews, live streams, and more!