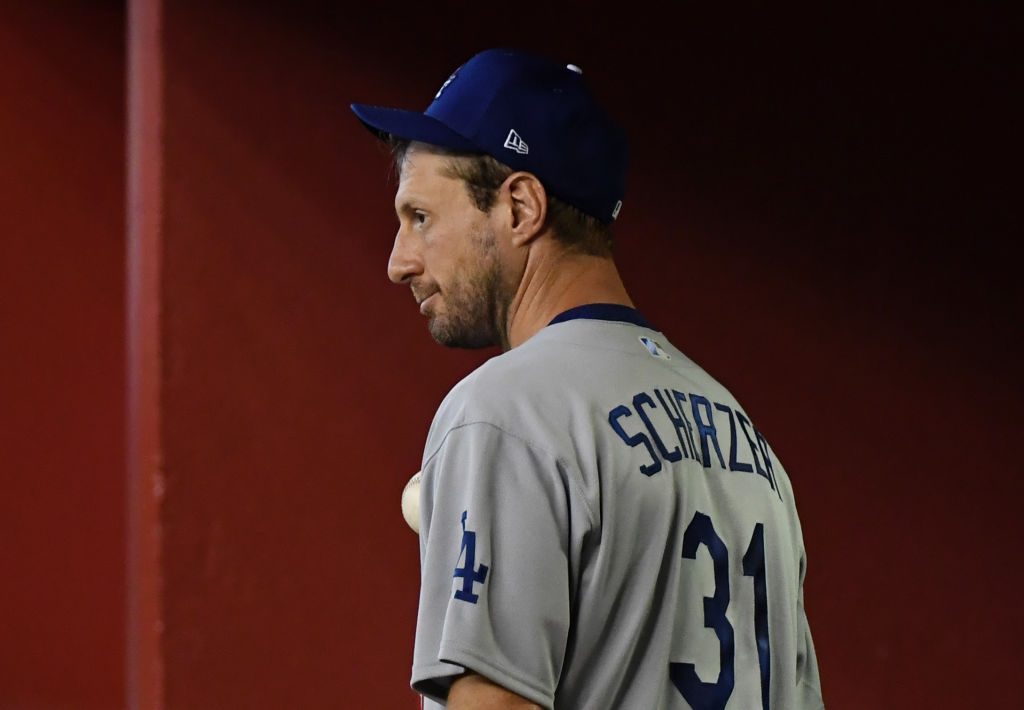 Dodgers Team News
Dodgers News: The Wild Trade Week, Waiting on Trea Turner's Debut, Seager's Shortstop Problem, and More!
What a week it was to be a Dodgers fan. And if you're also a Lakers fan, you're probably just now starting to breathe with everything that went down between the 2 franchises making deals. With that, we've got to recap everything that went down for your favorite baseball team at the deadline. 
The biggest news was obviously a blockbuster deal that landed Max Scherzer and Trea Turner in Los Angeles. And while we did lose a couple of big-name prospects, I don't think that any Dodgers fan is going to be upset with the massive return.  
Dodgers and Nationals Officially Agree to MASSIVE Deal For Max Scherzer and Trea Turner
But speaking of that trade, fans will have to wait to see Trea Turner in a Dodger uniform. The All-Star shortstop is currently in COVID protocols having tested positive the week before being traded. But Dave Roberts is hopeful that Turner can rejoin the team this weekend for the series against the Angels.
While that trade was huge, one trade the Dodgers made sort of flew under the radar. Landing Danny Duffy essentially for free right now was HUGE for Los Angeles, and he will likely become a big piece in the bullpen down the stretch. 
Dodgers Finalizing a Trade for Royals' LHP Danny Duffy
Fans were also caught off guard when reports surfaced that other teams were looking at Brusdar Graterol in the trade market. There was no indication that LA was looking to ship him out, but the reports suggested that playoff teams wanted him for their bullpen. 
Dodgers Rumors: Other Teams Interested in RHP Brusdar Graterol
And finally, the Dodgers are going to have to figure out what to do at shortstop with Corey Seager and Trea Turner. Both guys play there naturally, but Corey really doesn't have another position that he has played consistently. Seager also said that he wants to play shortstop, whatever that is worth to you. 
Dodgers: Corey Seager, 'I Want to Play Shortstop', Talks About Frustrating Injury
All of that news and more over at Dodgers Nation! Stick with us all season long as your favorite Los Angeles baseball team looks to repeat as World Series Champions in 2021. The latest news, rumors, transactions, player interviews, and so much more! 
Dodgers Schedule: LA Announces 'Lakers Day' Giveaway in August