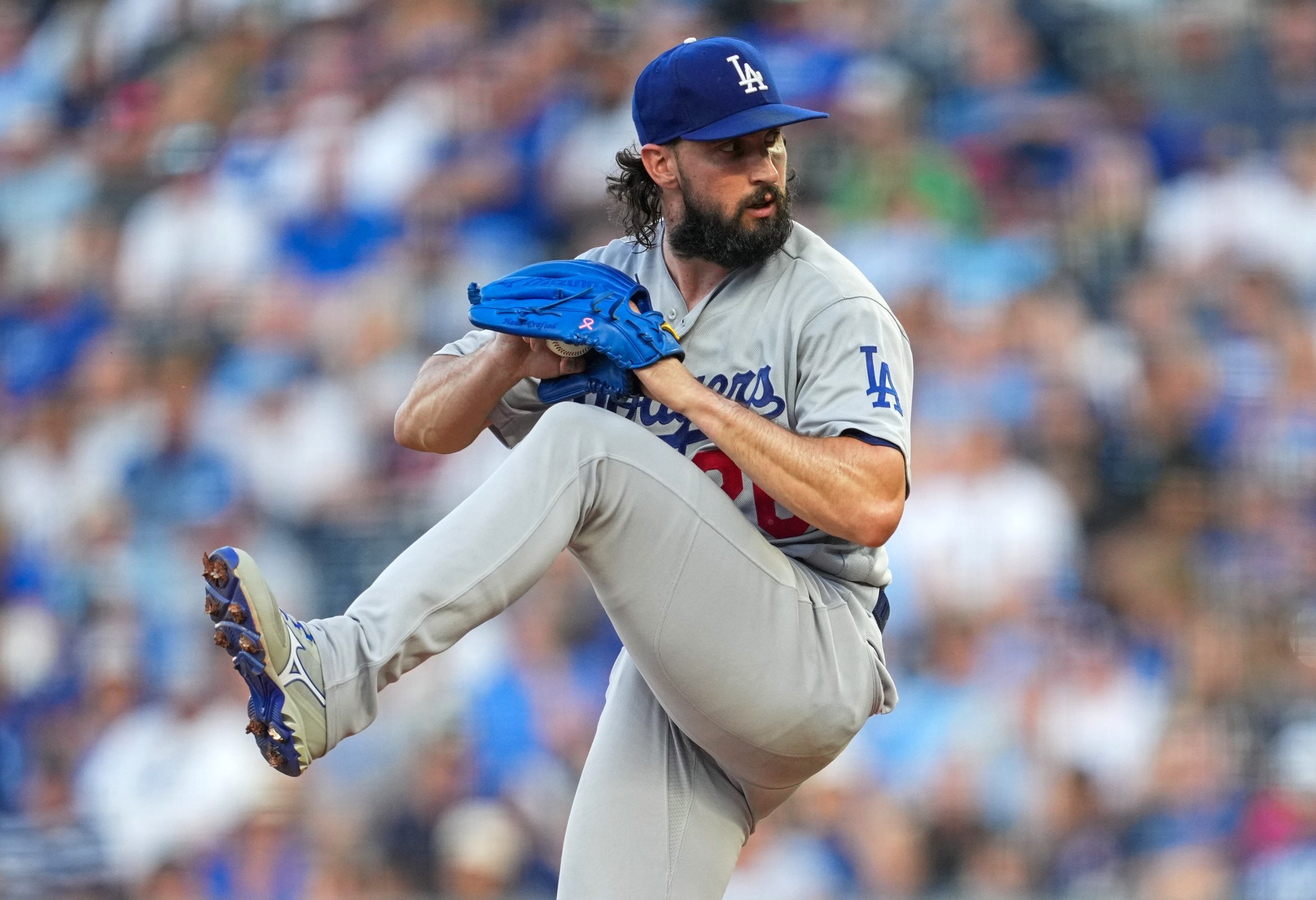 Dodgers All-Star Tony Gonsolin was scheduled to start the series finale this afternoon in Miami, but word just came down that he won't be making the start.
#Dodgers Tony Gonsolin, who was scheduled to start tonight against the Marlins, has just been placed on the 15-day injured list with right forearm strain.

Michael Grove starts tonight.

— Juan Toribio (@juanctoribio) August 29, 2022
Instead of starting against the Marlins, Gonsolin will be heading to the injured list with a forearm strain, retroactive to August 26. That means he's out until at least September 10.
The fact that the Dodgers bothered to backdate the IL stint could be a good sign that they don't expect Gonsolin to miss much time, but it's unlikely that it's a "load management" IL stint. Still, reports say the Dodgers believe he will be back sooner than later.
It's not a "phantom IL" situation for #Dodgers Tony Gonsolin, like some are suggesting. It's an actual injury. But the Dodgers are confident Gonsolin will be back in time to get strong for October. We'll see.

— Juan Toribio (@juanctoribio) August 29, 2022
Rookie Michael Grove will get the start in place of Gonsolin. Grove made one start earlier this year, allowing four runs (none earned) in 3.2 innings against the Phillies. He also had one relief appearance, in which he allowed three earned runs in one inning of a loss to Pittsburgh. Grove has a 3.48 ERA between Double-A and Triple-A this season.
Gonsolin reportedly felt some soreness after a recent bullpen session. With the Dodgers so far ahead in their division, they were extremely proactive in shutting Gonsolin down immediately.
A source said that Tony Gonsolin had felt some soreness after his between-starts bullpen, but reiterated they felt they got ahead of things.

— Fabian Ardaya (@FabianArdaya) August 29, 2022
The Dodgers have the best ERA in baseball this year, with Gonsolin leading the National League at 2.10. This IL stint probably precludes him from winning the ERA title, though, as he's extremely unlikely to get to the 162 innings required to qualify. But much more important to the Dodgers is having him healthy and effective in October, and it seems the Dodgers are optimistic about that.
Have you subscribed to our YouTube Channel yet? Subscribe and hit that notification bell to stay up to date on all the latest Dodgers news, rumors, interviews, live streams, and more!