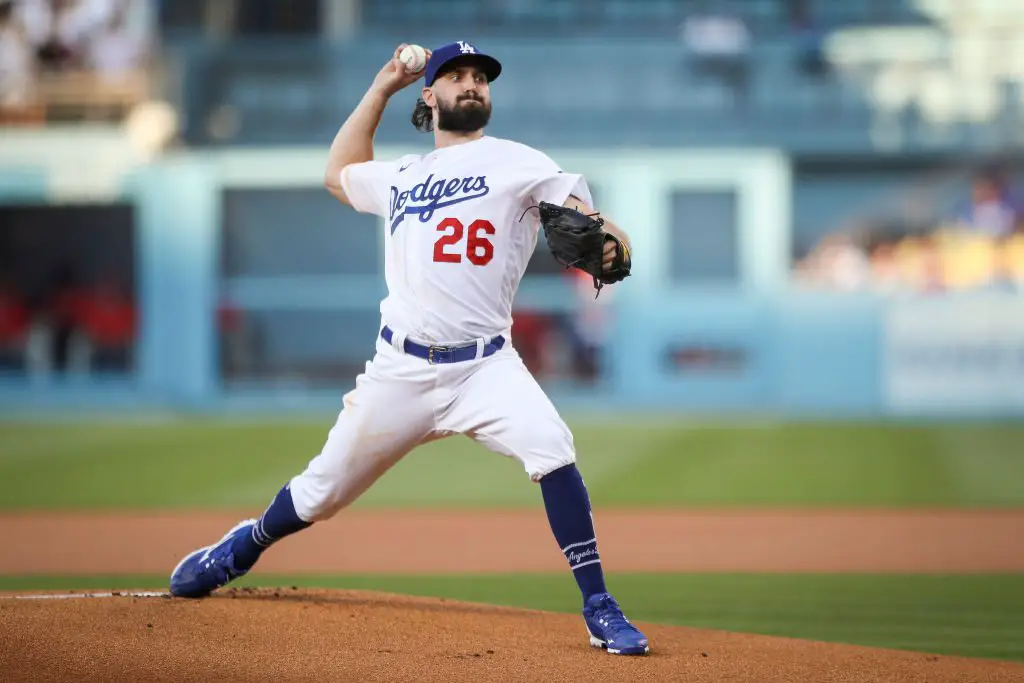 Dodgers Team News
Dodgers News: Tony Gonsolin Heads to the Injured List with a Shoulder Issue
One day after struggling with command and making it out of the second inning, the Dodgers placed right-handed pitcher Tony Gonsolin on the Injured List with a shoulder issue. Officially, the issue was termed shoulder inflammation. Moreover, the move was part of a flurry of roster moves ahead of Saturday night's game.
The Dodgers activated RHP Max Scherzer, recalled pitchers Garrett Cleavinger and Edwin Uceta, optioned OF Luke Raley and P Brusdar Graterol to Triple-A Oklahoma City and placed RHP Tony Gonsolin on the injured list with right shoulder inflammation.

— Los Angeles Dodgers (@Dodgers) July 31, 2021
Tony opened the season on the active roster but quickly hit the IL with a shoulder issue in April. After missing most of the first two months of the season rehabbing the initial shoulder inflammation, he made his debut on June 9th and has been in the rotation since then.
After last night's outing, Gonsolin was asked whether his shoulder was a cause for his struggles with velocity and command. He didn't deny it.
"[The shoulder] has its days where it doesn't feel great but for the most part it feels good on game day. I'm not going to take it out of the mix [as a cause for struggling], but it's no excuse to not throw strikes."
Dave Roberts seemed surprised by those comments from Gonsolin last night.
"We never want to put any player in harm's way," Roberts said. "If it's something that's going to potentially hurt him further, we'll have that discussion. But everything I've heard from him and the staff, he's definitely healthy enough to pitch and not putting himself in harm's way."
At minimum, the right-hander will be on the IL for 10 days, but in all likelihood, it'll be longer. 
NEXT: First Look at New Dodger Max Scherzer in Dodger Blue at Chase Field