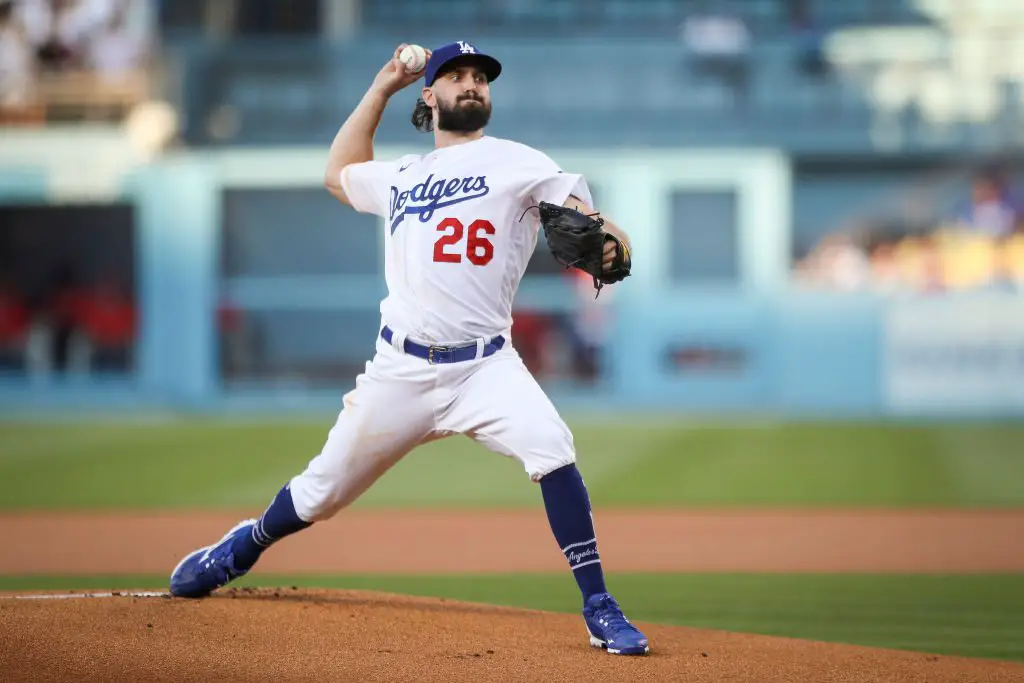 Dodgers Team News
Dodgers News: Tony Gonsolin May Have a Different but Familiar Role in October
In light of Clayton Kershaw suffering an elbow injury and being placed on the 10-day IL, the question is simple: how will this affect the postseason? How will the Dodgers adjust to losing their long-time ace?
Manager Dave Roberts spoke with the media before Saturday night's game and was asked about not only the loss of Kersh, but that question above. Who steps in? Could it be Tony Gonsolin moving up in the pecking order? Here's what Doc had to say about how the team plans on using the Cat-Man moving forward.
He's in the mix. He'll be pitching leverage innings, whether it's a start, whether it's kind of multiples, we haven't decided. And [the] opponent matters…all that stuff.
Roberts is keeping his options open with Gonsolin and is making sure the decision has been thought out. Depending on who the Dodgers end up playing it could be his time to shine. Gonsolin who was injured for a good part of the season has only pitched 55 innings over 14 appearances. Although when he's been healthy, he has a 3.23 ERA along with 65 strikeouts.
For now, Gonoslin's role will be up in the air, but Roberts is planning to keep him close for when he needs him. The Dodgers are going to need all the help they can get to ensure them the best spot throughout the playoffs.
With the Dodgers only being one game behind the Giants, it could all get very interesting on Sunday. LA will be going up against the Brewers Sunday afternoon for their last regular-season game, so make sure you are watching. After that, it's time for the MLB playoffs.
NEXT: Roberts Talks Impact of Kershaw Injury on Staff, Julio Urias' Postseason Role