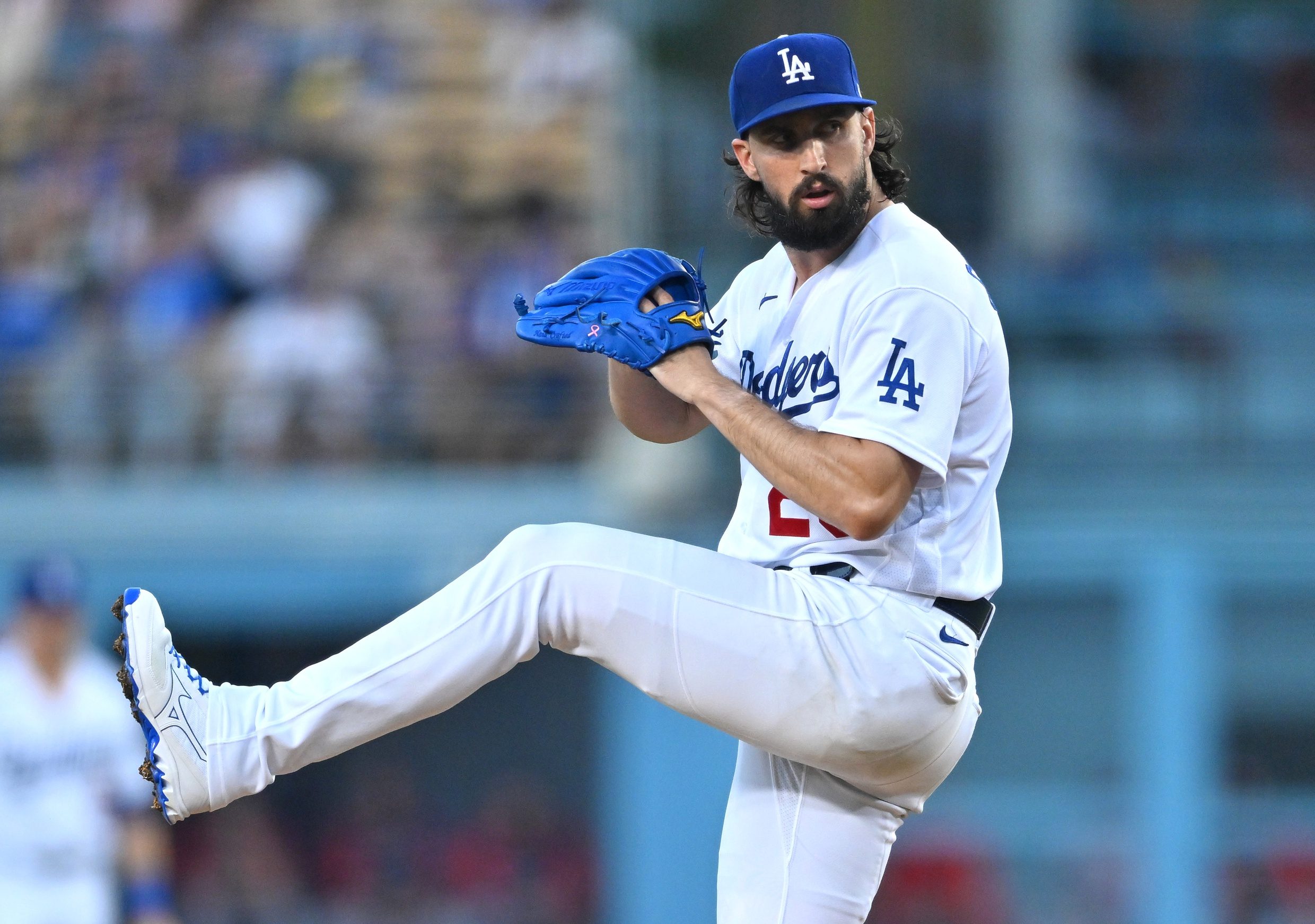 Dodgers Team News
Dodgers News: Tony Gonsolin Returns to Start at Dodger Stadium Tonight
The Dodgers get an All-Star pitcher back from injury just in time for one more start before the postseason. Tony Gonsolin is expected to be activated tonight and make his 24th start of the season.
He's already listed as today's probable pitcher for the Dodgers. All's that left is the formality of activating him from the 15-day injured list. In all likelihood, Andre Jackson, who was just recalled from Triple-A after Michael Grove hit the IL with a knee issue, will be sent back down for the final time season.
In 23 prior starts, Gonsolin owns a sterling 16-1 record with a 2.10 ERA over 128.1 innings pitched. When he it the IL just before the start of September, he was in or near the league lead in those wins and ERA categories.
Dave Roberts has said that he's looking for 3-4 innings out of Tony tonight and likely not more than 65-70 pitches. The right-hander made one minor league rehab start last week, allowing one hit over two scoreless frames at AAA.
Gonsolin last pitched for the Dodgers on August 23rd.
Looking for more Dodgers News? Subscribe to our YouTube Channel! Subscribe and hit that notification bell to stay up to date on all the latest news, updates, rumors, interviews, live streams, and more!