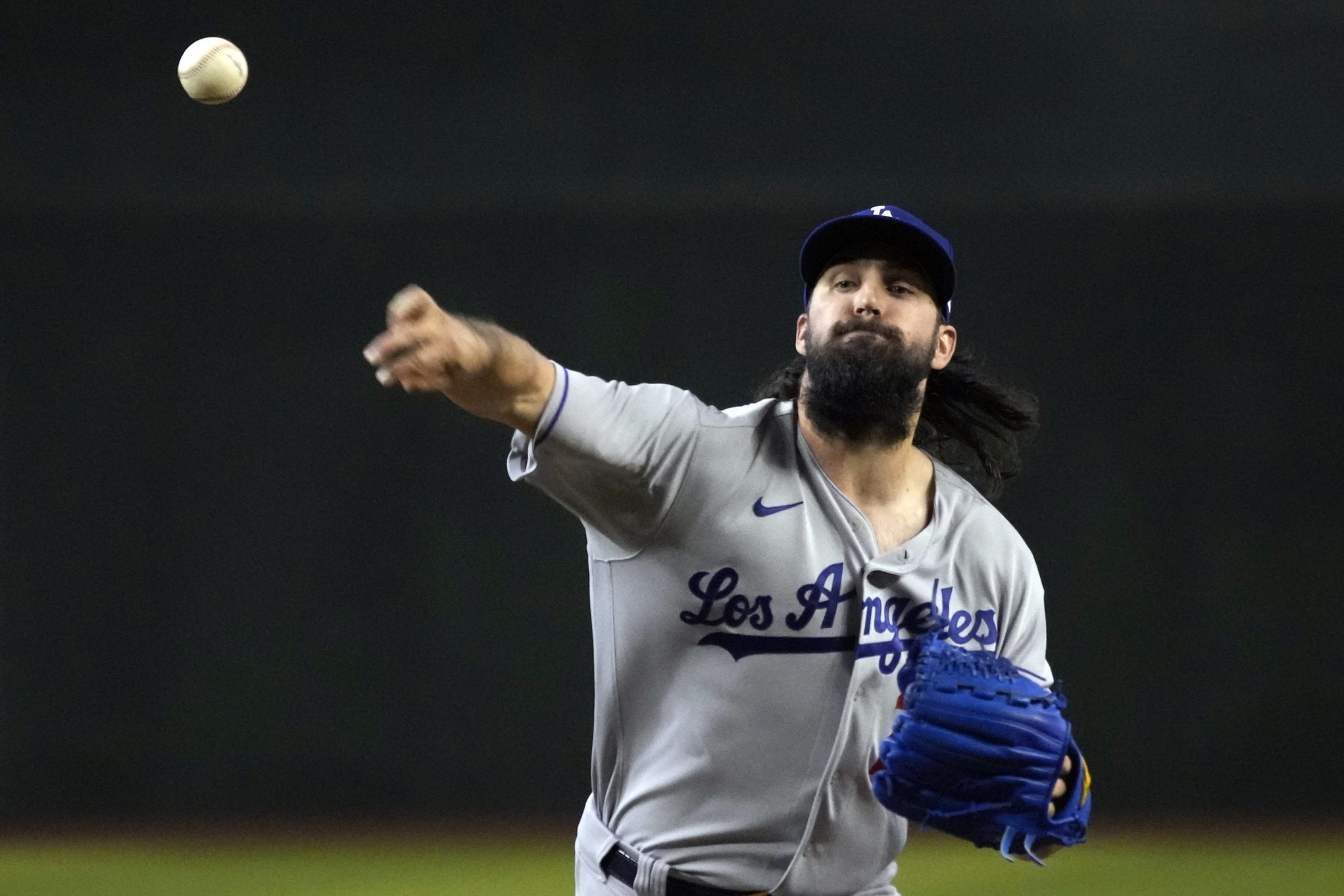 Dodgers Team News
Dodgers News: Tony Gonsolin's Plan at Petco Tonight? There is No Plan
Tony Gonsolin gets the start for the Dodgers in tonight's NLDS Game 3 at Petco Park in San Diego. It will be just his second start since August 23, following up on a two-inning outing against the Rockies in the final days of the regular season.
Los Angeles manager Dave Roberts has said Gonsolin is built up to about 75 pitches, so if he's efficient and effective, he could give L.A. the same five innings they got from Julio Urias and Clayton Kershaw in the first two games of the series.
Beyond the pitch count, though, the bigger question will be Gonsolin's ability to throw strikes and keep the Padres offense at bay. In a short series and a game they can't really afford to lose, the Dodgers will have to be ready to adjust on the fly.
Gonsolin, for his part, is planning to just go out there and do his thing until they tell him to stop, as Fabian Ardaya reports in The Athletic.
"I'm not going to try to pretend like I have a plan," Gonsolin said Thursday about what he expects from Friday night's script at Petco Park. "I'm just going to go out there and execute pitches. And whenever Doc (manager Dave Roberts) tells me I'm done, I'm going to ask to go more, and he's going to say no, and that'll be it."
Realistically, even if Gonsolin is outstanding, four innings is probably a more reasonable expectation on length, which is why Roberts decided to go with him over Tyler Anderson in Game 3, coming off an off-day so every reliever is available. That includes Dustin May and Andrew Heaney, who are built up to take down multiple innings each if necessary.
But in a Game 3 looking to take a 2-1 lead in the series, the game plan will be defined by its lack of definition. They'll react and adjust to the game conditions, and they'll hope the offense can put some runs on the board to make some of those decisions easier.
Have you subscribed to our YouTube Channel yet? Subscribe and hit that notification bell to stay up to date on all the latest Dodgers news, rumors, interviews, live streams, and more!