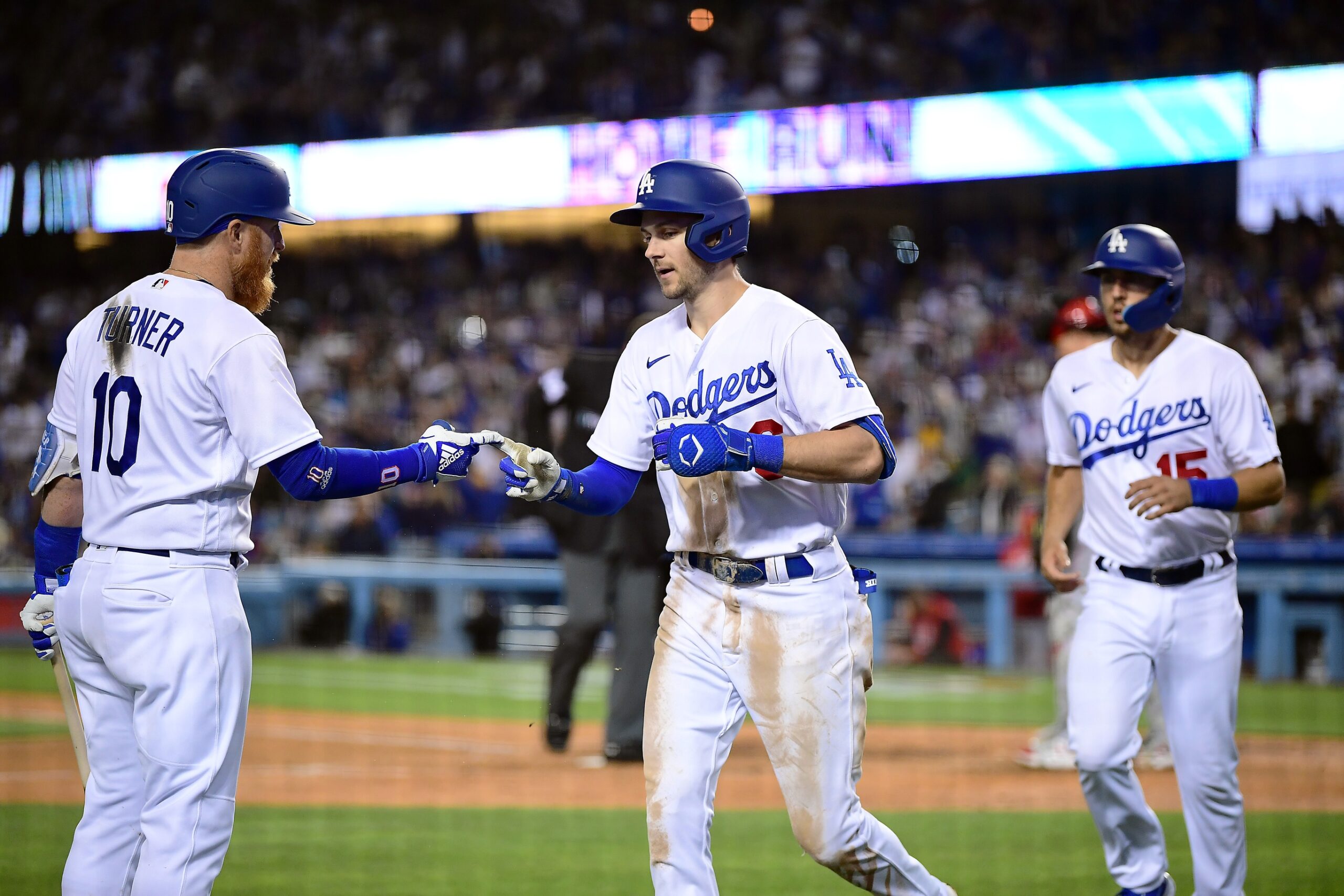 Dodgers Team News
Dodgers News: Trea Turner Breaks Silence on Social Media Following NLDS Upset
Tuesday was a big day for Dodgers players named Turner posting on Instagram for the first time since L.A.'s shocking loss to the Padres in the NLDS. First it was Justin Turner apologizing and thanking the fans on Tuesday morning. Later in the day, Trea Turner got in on the action.
Trea's message was quite a bit shorter than JT's, but there's probably more to read into it simply because we know Trea is heading into free agency and we don't know the status of Justin's contract for next year. When a player like Trea might be leaving, the temptation is to parse every word and look for meaning.
The last word is "special." Flip that around and it says "LA Ice PS," so what he's saying is, "PS, I'll be back in LA next year to try to get that ice."

— Jeff J. Snider (@snidog) October 26, 2022
Realistically, Trea probably doesn't have much more idea whether he's coming back to L.A. next year than we do right now. Free agency doesn't actually start until after the World Series, so Trea hasn't yet received any offers or gotten any official word of which teams are interested in him. There's a chance he's already decided to move on, but it's more likely that he doesn't know what the future holds for him.
So there's not much to parse other than the short, simple "thank you" to Dodger fans. He didn't apologize like JT did, which is fine — JT probably didn't need to apologize, but it's okay that he did. Trea simply acknowledged the rough ending to the season and thanked Dodger fans for showing up every night.
Dodger fans get a bad rap, but all players want is fans who passionately love their team, and we provide that passion and love for our Boys in Blue every single day.
Have you subscribed to our YouTube Channel yet? Subscribe and hit that notification bell to stay up to date on all the latest Dodgers news, rumors, interviews, live streams, and more!