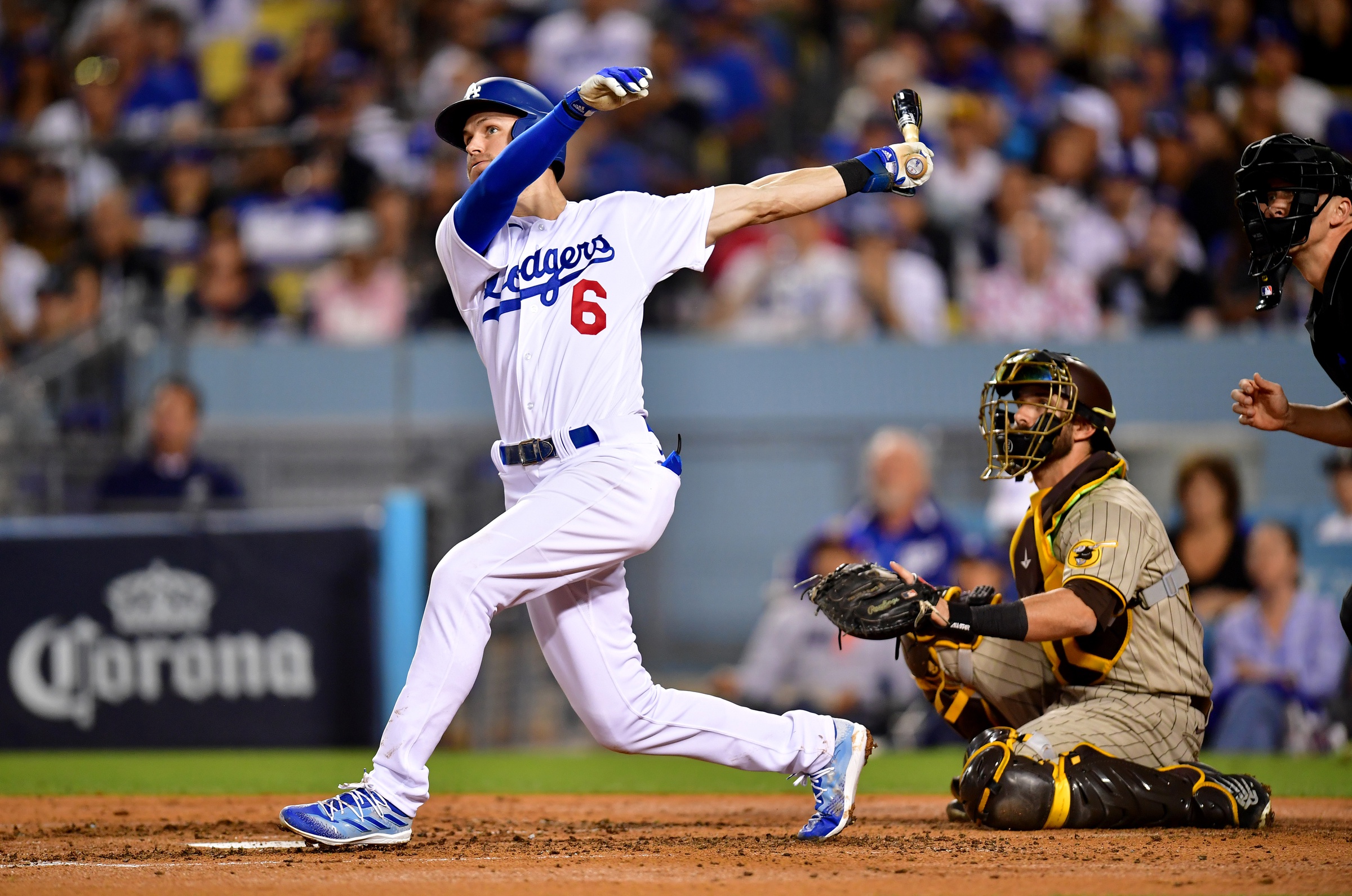 Dodgers Team News
Dodgers News: Trea Turner Feeling Healthier Than He Ever Has in Postseason Play
It's no secret that Dodgers shortstop Trea Turner's postseason career prior to this year hasn't been stellar. Over his first four postseasons (2016, 2017, 2019, and 2021), Turner posted a .228 batting average and a .561 OPS, both not just well below his lofty regular-season numbers, but well below average for anyone.
While Turner's struggles have been well documented, the injuries he's battled through haven't gotten as much play. As Bill Plunkett reports in the Orange County Register, Turner played most of the 2019 season with a fractured finger that didn't heal right and eventually required surgery, and he played the last half of 2021 with a fractured knuckle.
"Yeah, I played with a broken hand last year. Played with a broken finger in '19. Played with plenty of injuries over my career," Turner said. "I don't know if it has anything to do with it or not (his lack of postseason success). I feel like if I can play, I play. I played a lot of games with both those injuries. The postseason is what it is. The regular season is what it is. No rhyme or reason."
We'll probably never know what role the injuries played in Turner's postseason struggles, if any, but he appears to be healthy right now, and he's 3-for-9 with a 1.444 OPS over the first two games of the NLDS. It's a small sample, to be sure, but it's a good sign for Turner (and one that hopefully Mookie Betts will emulate starting in Game 3).
Turner isn't making any excuses for his struggles, either in previous postseasons or in the final month of the 2022 regular season. When asked what he's been working on in all the extra batting practice he's taken in recent weeks, he jokes, "Trying to suck less?"
Baseball is hard, and it's even harder in the postseason. We can't imagine how hard it is when you're nursing an injury, too.
Have you subscribed to our YouTube Channel yet? Subscribe and hit that notification bell to stay up to date on all the latest Dodgers news, rumors, interviews, live streams, and more!