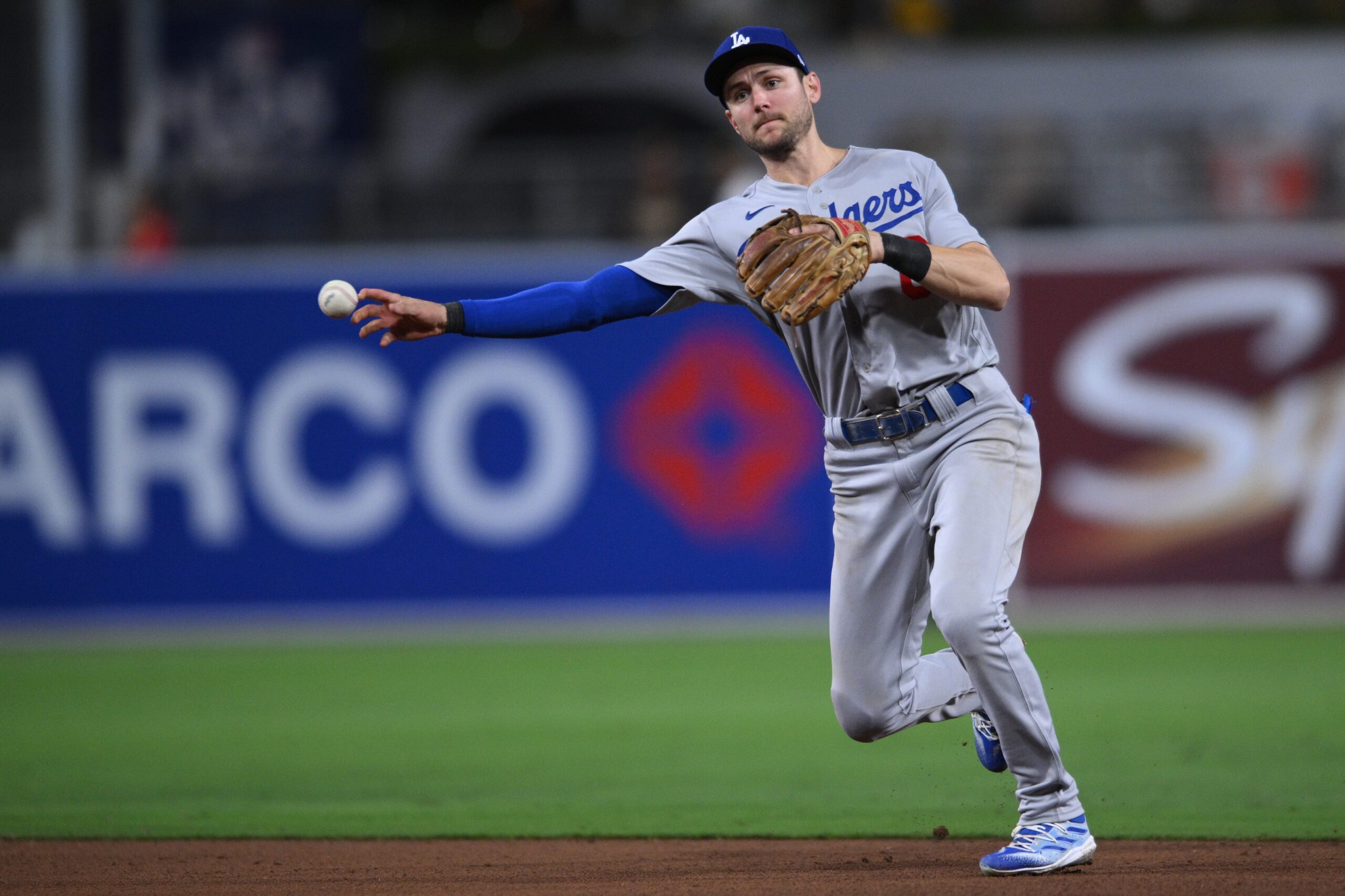 Dodgers Team News
Dodgers News: Trea Turner Suffers Grade 2 Sprain; Good To Go For Tonight
Dodgers Manager Dave Roberts revealed the severity of Trea Turner's injury that he suffered last night. Roberts said that Turner has a grade 2 sprain on his ring finger; however, he remains good to go for game four tonight.
Roberts – Trea Turner has a grade 2 sprain of the finger but is good to go today.

— Dodger Insider (@DodgerInsider) October 15, 2022
#Dodgers Dave Roberts said Trea Turner had an MRI today on his injured finger. Showed Grade 2 sprain. No fracture. Gave Turner option of DH but after brief workout said he could play at SS

— Bill Plunkett (@billplunkettocr) October 15, 2022
Roberts added to the decision to continue to play Trea.
"He would not be on the injured list but he would probably take a day if it were the regular season."
Great to hear that it's not as serious as it looked, but you also have to wonder how much of an impact Turner will make.
Tonight is a must-win for Los Angeles, so everyone must show up. Roberts wouldn't have Trea in the lineup if it were really bad. If you're in, you must contribute and I expect nothing less from the shortstop.
A Grade 2 sprain means that he's partially torn his ligament. There is a greater reduction in range of motion and some loss of strength with more swelling and pain.
Not what you want to hear, but at least we have an idea of what Turner will be dealing with tonight.
Do or die tonight; everyone must step up to force a game 5 in this best-of-five series. Bats must be alive so the Dodgers can remain alive.
Have you subscribed to our YouTube Channel yet? Subscribe and hit that notification bell to stay up to date on all the latest Dodgers news, rumors, interviews, live streams, and more!