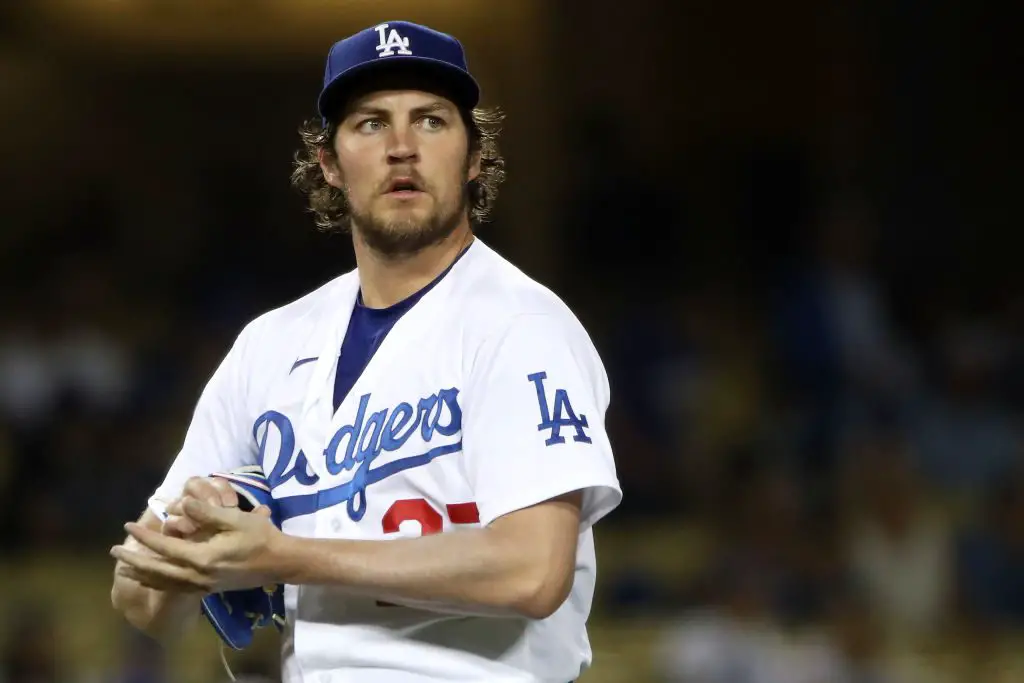 Dodgers Team News
Dodgers News: Trevor Bauer's Restraining Order Hearing Pushed Back Again
The Dodgers were supposed to know slightly more information on Trevor Bauer's future this past week. The pitcher had a hearing scheduled to determine the future of the temporary restraining order placed against him by a woman accusing him of assault. 
Instead, that court date was moved back last week. It was moved to August 2-3 and August 19th after both sides agreed it would take about 3 days. Lawyers for the Dodgers pitcher reportedly wanted more time to prepare a defense against the witness, according to ESPN's Alden Gonzalez. 
Bauer is currently on administrative leave and that has been extended 3 times and runs through August 6th. Until then, the Dodgers continue to not have any say in what happens to him. But the hearing was once again moved so that all 3 days can be served consecutively. 
The new hearing dates are scheduled to run through August 16-18, according to an LA Superior Court filing this week, via the LA Times. The hearing will reportedly determine whether that temporary restraining order remains in effect or if a judge decides to have it removed. 
There is no word yet on if investigations by Major League Baseball or Pasadena Police would change if the restraining order is tossed. But one thing is for sure: Trevor Bauer will not be pitching for the Dodgers any time soon. For now, we continue to wait. 
Dodgers Rumors: Los Angeles Has Talked to the Cubs About Multiple Players