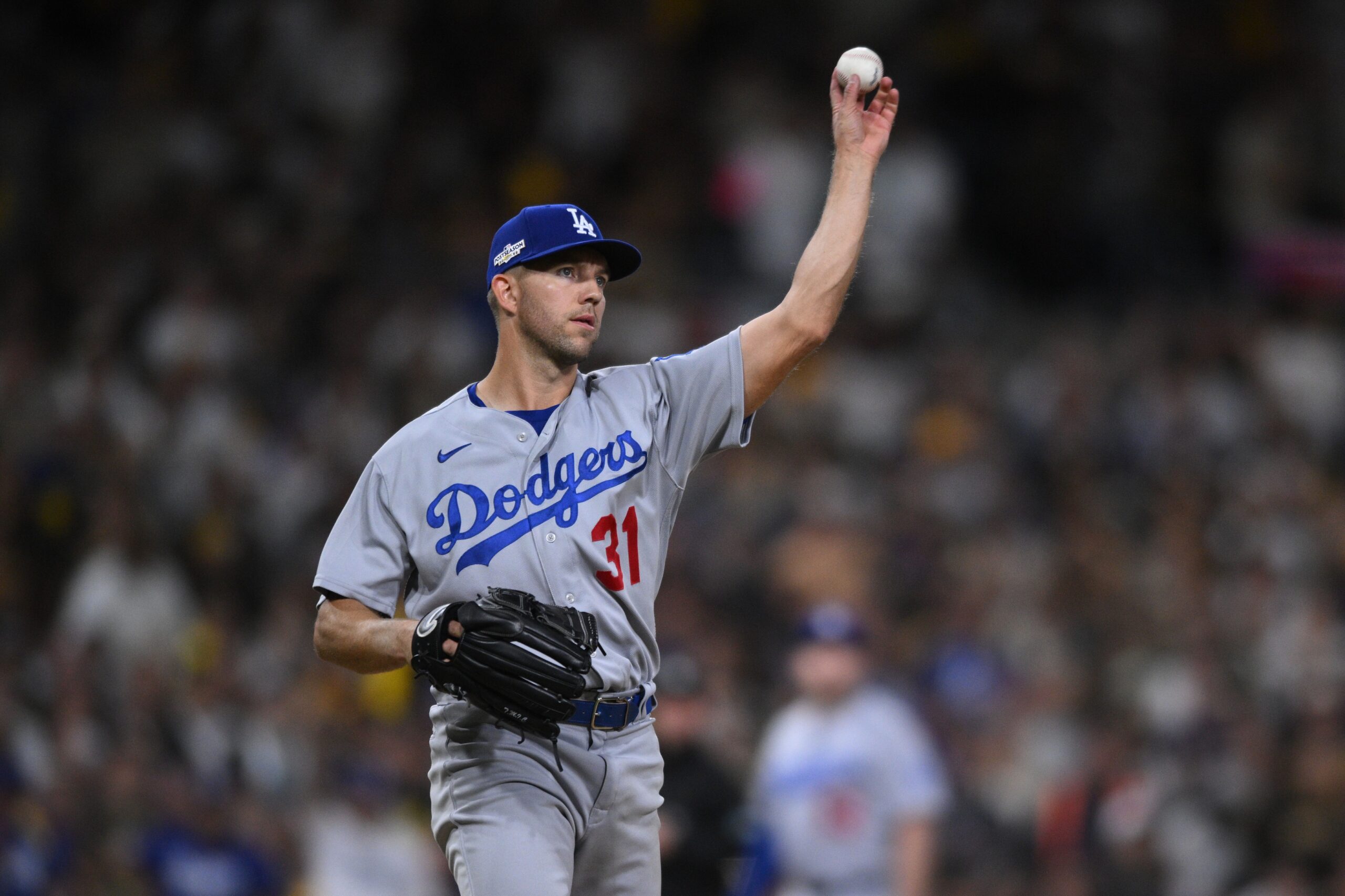 Dodgers Team News
Dodgers News: Tyler Anderson Comes Up Short in Gold Glove Award Race
When it comes to winning, Tyler Anderson is no stranger as he tied for eighth in the league with 15 wins and five losses on the season with a 2.57 ERA. Unfortunately, Anderson wasn't able to bring in what would've been his first Gold Glove Award after appearing in his first All-Star game this season. 
Anderson came close as he finished as a runner-up to Braves' Max Fried. A deserving winner who finished with a 14-7 record on a 2.48 ERA. The award could've gone either way but Anderson has something Fried doesn't have, the defensive highlight of the season for pitchers. 
Gold Glove Award show skipped Tyler Anderson's most memorable defensive play this year https://t.co/wnb9N9PyII

— Jack Harris (@Jack_A_Harris) November 1, 2022
Anderson not winning the award doesn't detour from the impressive season he was able to pull out. Along with his first All-Star appearance, Anderson helped lead the Dodgers to a franchise record in wins and was one of the few pitchers who were relied on for the majority of the season.
The Dodgers' pitching carousel gave the team trouble down the line, but when Anderson was in the game it was easy to feel confident. If not the shove, perhaps what was most memorable of Anderson's season was him being pulled out after just 5.0 innings of play against the Padres in the NLDS. 
Dodgers innings leader Tyler Anderson delivers their best start of the NLDS

— Eric Stephen (@ericstephen) October 16, 2022
Anderson was on his way to a masterclass of a performance giving up zero earned runs on just two hits and didn't look like he'd be slowing down anytime soon. The move ultimately cost the Dodgers the series and it makes fans wonder what could've been. 
Have you subscribed to our YouTube Channel yet? Subscribe and hit that notification bell to stay up to date on all the latest Dodgers news, rumors, interviews, live streams, and more!
Dodgers News: Mookie Betts Brings Home Gold Glove Award Number 6