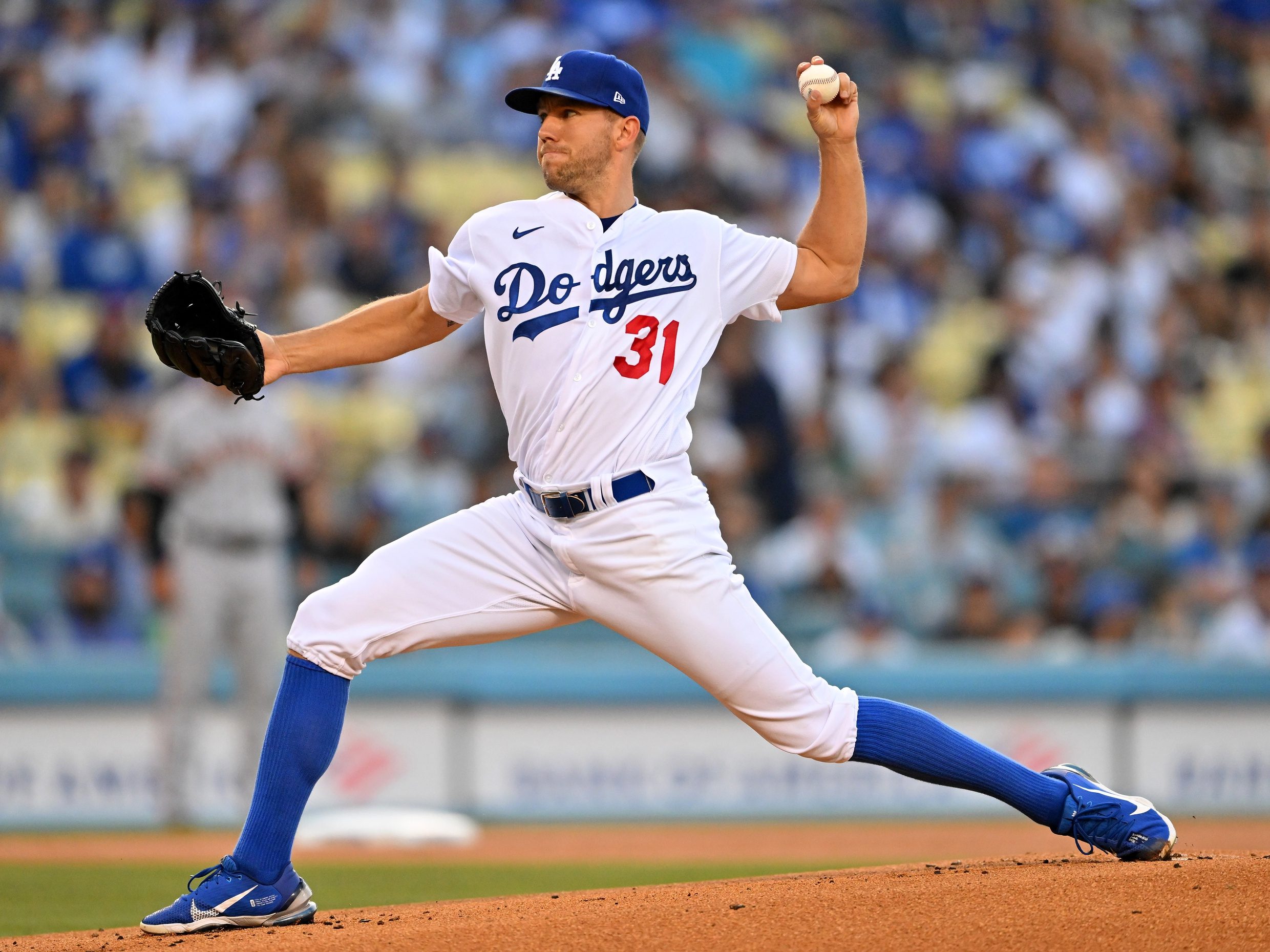 Dodgers Team News
Dodgers News: Tyler Anderson Earned Lucrative Bonus During Friday's Start
When the southpaw was selected to the All-Star roster as a last minute addition, Dodgers' starter Tyler Anderson said he was expecting to take his girls on a vacation to Disneyland and the beach during the All-Star break. 
Now with an extra $500,000 in his pockets, he could probably make up for that change of plans and add on a few more luxuries while he's at it.
The late spring signing has taken full advantage of his time with the Dodgers, leading the staff in innings pitched (103.1) and sitting behind only Tony Gonsolin in wins with 10. Signed to a one-year $8 million contract, the Las Vegas native received a nice bonus after another solid 6 inning performance on Friday night.
For surpassing the 100 innings pitched mark this season, Anderson takes home a $500k contract bonus.
Anderson has been a standout for the Dodgers this season with 87 strikeouts and only allowing 32 earned runs. Initially added to the opening day roster as a long reliever in the bullpen, the veteran has firmly cemented himself in the rotation as an unexpected ace. With injuries to several starters including Clayton Kershaw, Andrew Heaney, and Walker Buehler, Anderson has stepped up and been a key player for Dave Roberts and the organization.
Congratulations on the bonus Tyler and make sure to treat those girls (and yourself) to a nice, much-deserved vacation (in November)!
Have you subscribed to our YouTube Channel yet? Subscribe and hit that notification bell to stay up to date on all the latest Dodgers news, rumors, interviews, live streams, and more!
NEXT: Walker Buehler to Start Throwing Program on Monday