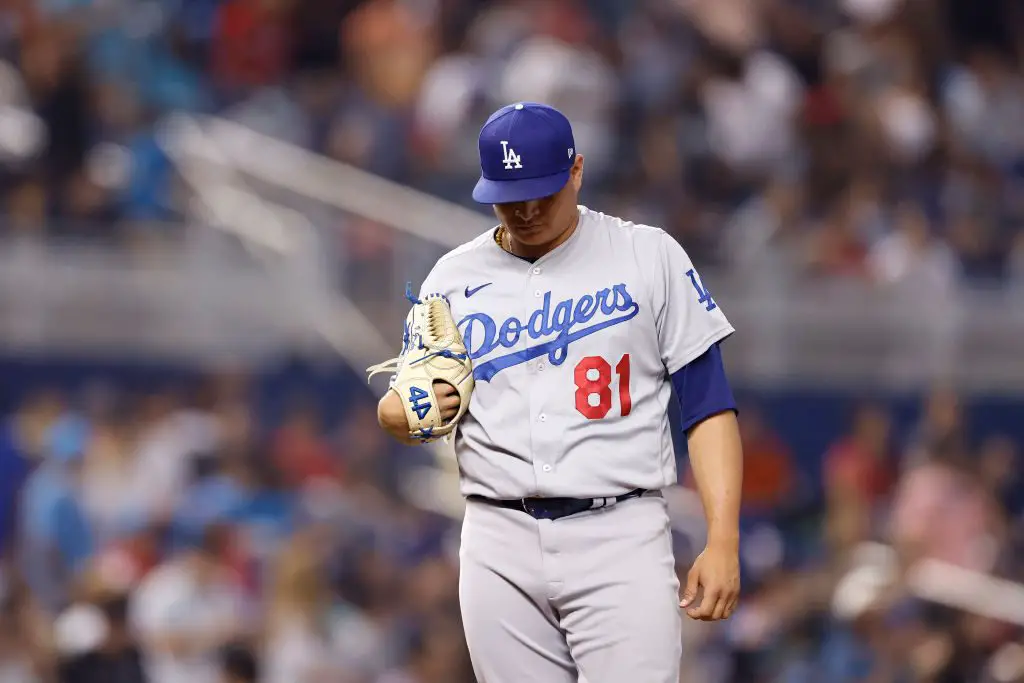 Hours before the Dodgers beat the Diamondbacks in Arizona and brought their magic number to clinch the NL West down to one game, Dave Roberts delivered a bit of bad news. Well, bad but not wholly unexpected news.
Speaking with the media at Chase Field, the manager said that left-handed pitchers Victor Gonzalez and Danny Duffy have been shut down from their minor league rehab assignments. With that, their 2022 season is essentially done.
#Dodgers Dave Roberts said Victor Gonzalez (fatigue) and Danny Duffy (not recovering) have stopped their rehab assignments.

— Bill Plunkett (@billplunkettocr) September 12, 2022
Neither hurler appeared at the big league level this year while recovering from different surgeries.
Gonzalez, a breakout star during LA's World Series run in 2020, has missed most of the last two seasons while dealing with various arm ailments. He had an elbow debridement operation back in May and has been slow in making his progress back to the mound.
The left-hander hasn't pitched for the Dodgers since August 22nd, 2021.
As for Duffy, the veteran has never officially pitched for Los Angeles. Acquired at the trade deadline last season, the former Royal battled elbow and forearm injuries that eventually required offseason surgery. The Dodgers and Duffy agreed to a one-year deal ahead of spring training with the hope that he could be a late season option in 2022.
With Gonzalez and Duffy no longer options for this year's postseason, the front office mitigates a potential roster headache in the final weeks of the regular season.
Dodgers Biggest X-Factors That Will Decide if LA Will Win the World Series!
Looking for more Dodgers News? Subscribe to our YouTube Channel! Subscribe and hit that notification bell to stay up to date on all the latest news, updates, rumors, interviews, live streams, and more!