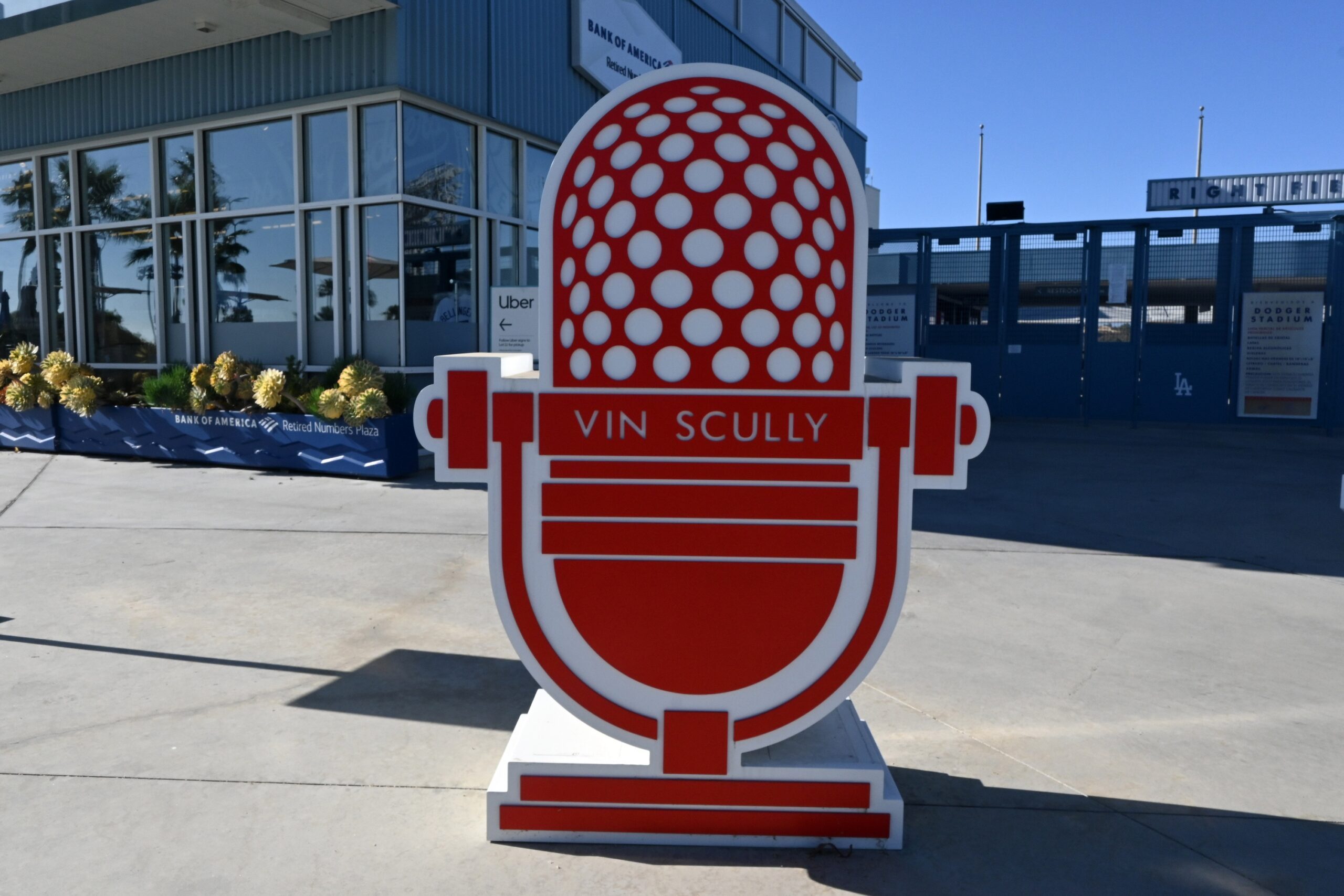 Dodgers Team News
Dodgers News: Vin Scully is Laid to Rest, Andrew Heaney Makes LA History, Former Astro Steals the Spotlight & More!
This past weekend's matchup between the Padres and Dodgers was supposed to be a must-watch series with San Diego drastically improving their roster with hopes of challenging Los Angeles in the division or at the very least seize a wild card. However, things didn't go as expected for the Friars as the Boys in Blue did their job and swept the Padres to extend their win streak to 8. With the Minnesota Twins arriving at Chavez Ravine for a two-game series, the Dodgers extended their streak to 9, but that wasn't the only big story of the day.
Let's take a look at some top stories of Tuesday.
As monumental as Vin Scully was, he never liked being in the spotlight so it's understandable that his funeral services were kept from the public. The long-time Dodgers' play-by-play man had his service at a church in Los Angeles, very privately.
Dodgers: Funeral Services Held For Vin Scully in Los Angeles
Dustin May should soon be the next Dodger to return from a lengthy stay on the IL, but in a different role than he's become used to.
Dodgers News: Dustin May Very Open to a Postseason Bullpen Role
A couple of Thompson brothers were spotted at Clayton Kershaw's charity event.
Dodgers News: Here is What the Nationals Wanted From LA For Juan Soto
We've seen prospects such as James Outman and Miguel Vargas rise to the top, but keep an eye out for a familiar name.
Dodgers: Cole Pervical, Son of Former All-Star Closer, Among 'Rising' Stars
Speaking of prospects, the Dodgers signed a former top prospect of their neighbors down the 5 freeway.
Dodgers News: LA Signs Former Angels Top Prospect to Minor League Deal
Should we be concerned about Clayton Kershaw's injury? One expert believes so.
Dodgers News: Clayton Kershaw Injury is a Huge 'red flag' Says MLB Expert
The infamous Carlos Correa returned to Dodger Stadium, but as a Minnesota Twin and yet fans still let him have it.
Dodgers News: Here is What the Nationals Wanted From LA For Juan Soto
After eventually needing a stint on the IL, Justin Turner finally returned against the Twins.
Dodgers News: Justin Turner Returns Tonight Against the Twins
The Dodgers avoided a massive cost by not trading for Juan Soto.
Dodgers News: Here is What the Nationals Wanted From LA For Juan Soto