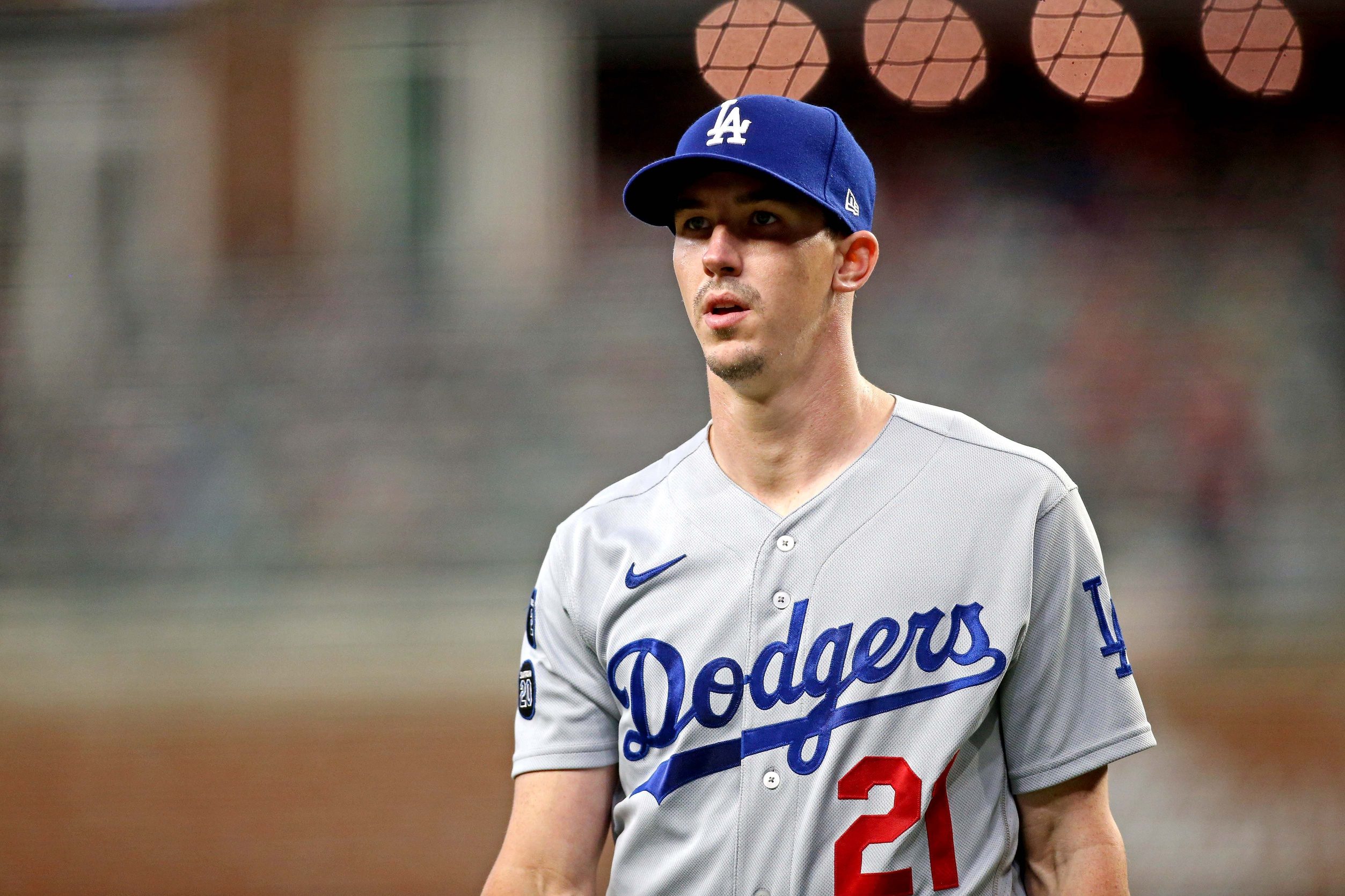 When Walker Buehler had his second Tommy John surgery two weeks ago, it was generally assumed that he would miss the entirety of the 2023 season. The regular timeline for a pitcher recovering from Tommy John is 12-15 months, and a second surgery — Buehler had his first TJ shortly after being drafted in 2015 — usually has a longer recovery time.
Buehler, though, hasn't conceded that he won't pitch next year, according to Dodger Insider's Cary Osborne.
"All of this is subjective, right? The timelines to return to play, what does that mean for an individual guy, in what capacity? I'm used to trying to throw 110 pitches and go deep into games, and I don't think that's a realistic goal for September 1st or 12 months from my surgery date to be built up for eight innings. I just don't think that is," Buehler said. "I'm not ruling it out, but I'm also not telling people I'll be back next year. I don't think there's anything that has told me that me pitching in some capacity is completely no way that it'll happen."
While Buehler is optimistic about the short-term, he also seems more realistic about his long-term future. Buehler seems aware that with his style of pitching, his new UCL might have a shelf life similar to his last new one, which lasted about seven years. Instead of talking about the new ligament holding up until he's 40, he's more in the mindset of getting through his prime years.
"I think how you throw, what you throw, all of that stuff contributes to it, and I got seven years out of it," Buehler said. "I have a lot of pride in the career I've had so far, and hopefully it's not the end of it. I certainly don't think it is, but it changes kind of the long term. I don't know if you're going to play 20 years, that doesn't happen as much anymore, but there's nothing to say that it couldn't now. I think this is something that maybe changes that a little bit.

"But as far from now until the end of my prime, I think this thing should hold up for that. … You think it's all over and you get out of surgery, you get the cast off, and some positives start happening. And now I just have to put together 12 to 14 to 16 months of positives, and hope it works out on the backside."
Buehler has done Tommy John rehab before, so he mostly knows what to expect, but he's also aware that things will be different this time. Still, he seems confident based on Dr. Neal ElAttrache, who performed both of his surgeries, saying it went as well as he could have hoped, as well as the Dodgers' track record of taking good care of their players.
"If you're going to have to get a second Tommy John, I'm in about as good a position as can be."
Have you subscribed to our YouTube Channel yet? Subscribe and hit that notification bell to stay up to date on all the latest Dodgers news, rumors, interviews, live streams, and more!