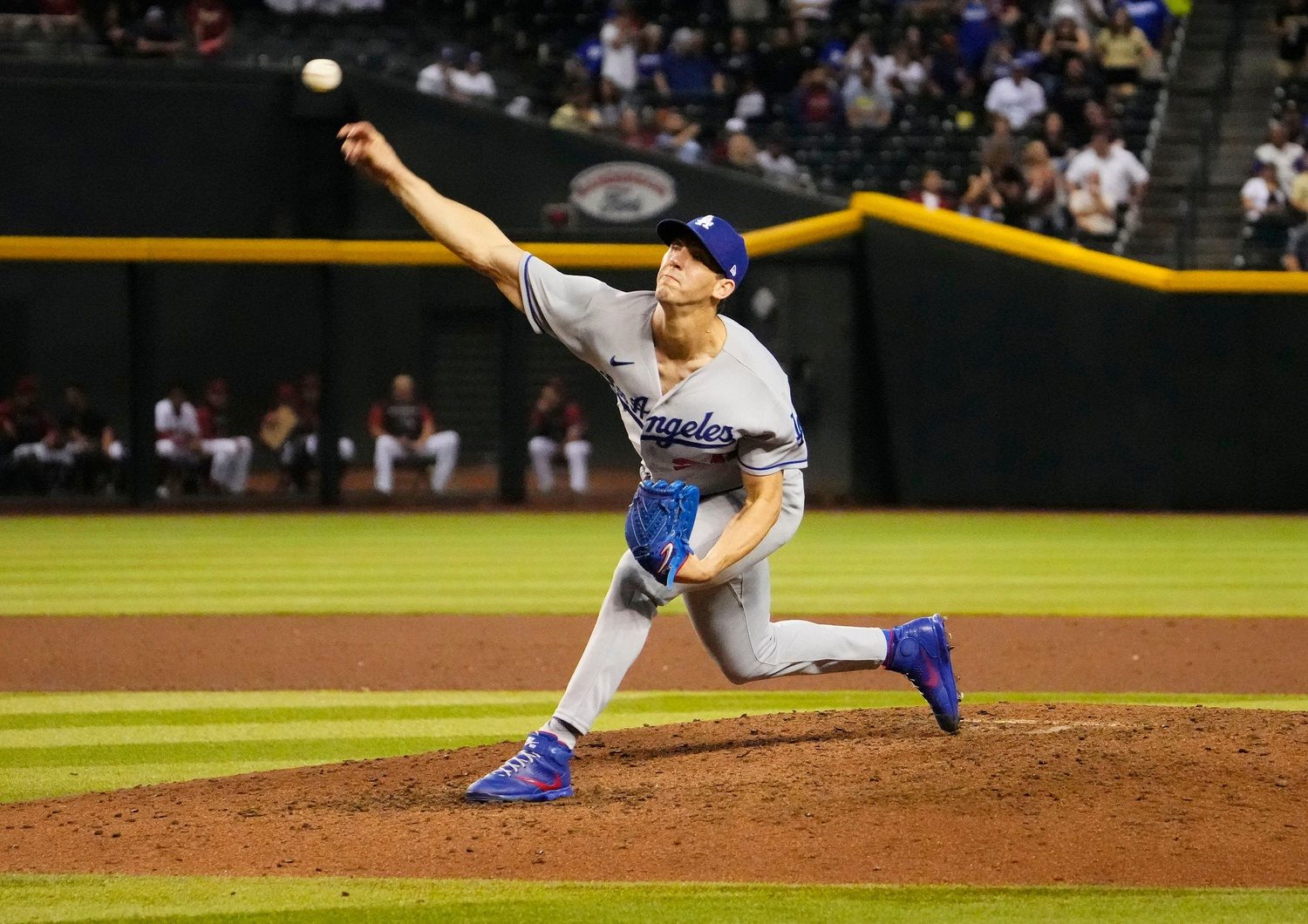 Dodgers Team News
Dodgers News: Walker Buehler Hoping to Return 'Some Time in September'
More positive news keeps on coming from injured Dodgers pitchers as another one is looking to be back with the team by the playoffs.
After originally setting a target date of September 1st to make his season debut, Dodgers pitcher Walker Buehler explained why that date is unrealistic right now. However, Buehler is still expecting to return from his second career Tommy John surgery this season.
Buehler has been away from the Dodgers since June of last season when he was placed on the injured list with an elbow issue. The two-time All-Star underwent Tommy John last August and has made a lot of progress recently on his road to a comeback.
At the beginning of the season Buehler wanted to be back with the team by the time September rolled around. He knew that was an ambitious date and wouldn't be surprised if it takes a little bit longer.
It appears that Dodgers fans are going to have to wait a couple extra weeks to see the 29-year old back at Dodger Stadium.
Buehler spoke with the media on Wednesday after throwing live at-bats at Chase Field in Phoenix. He told reporters that he should be getting game action by the end of the month.
"I'll face professional hitters on September 1, around there I imagine. I don't know if I'll be back with the team by them, but all in all, this surgery or second Tommy John [recovery] is 14-18 months and if I step on a field this year, I'll have blown that out of the water. So, I'm pretty proud of where I am right now. I don't think September 1 is probably a reality, but I'm hoping some time in September."

Via Sportsnet LA
The Dodgers social media team is starting to hype up Buehler's imminent return. The team's X account posted a video from Wednesday's live at-bat session.
Last time Buehler stepped on a big league mound he entered the game with a 3.02 career ERA in 115 appearances. The next time Buehler steps on a big league mound, he will be helping a Dodgers pitching staff that has not had its best season.
Photo Credit: Rob Schumacher-Arizona Republic
Have you subscribed to our Youtube Channel yet? Subscribe and hit that notification bell to stay up to date on all the latest Dodgers news, rumors, interviews, live streams, and more!