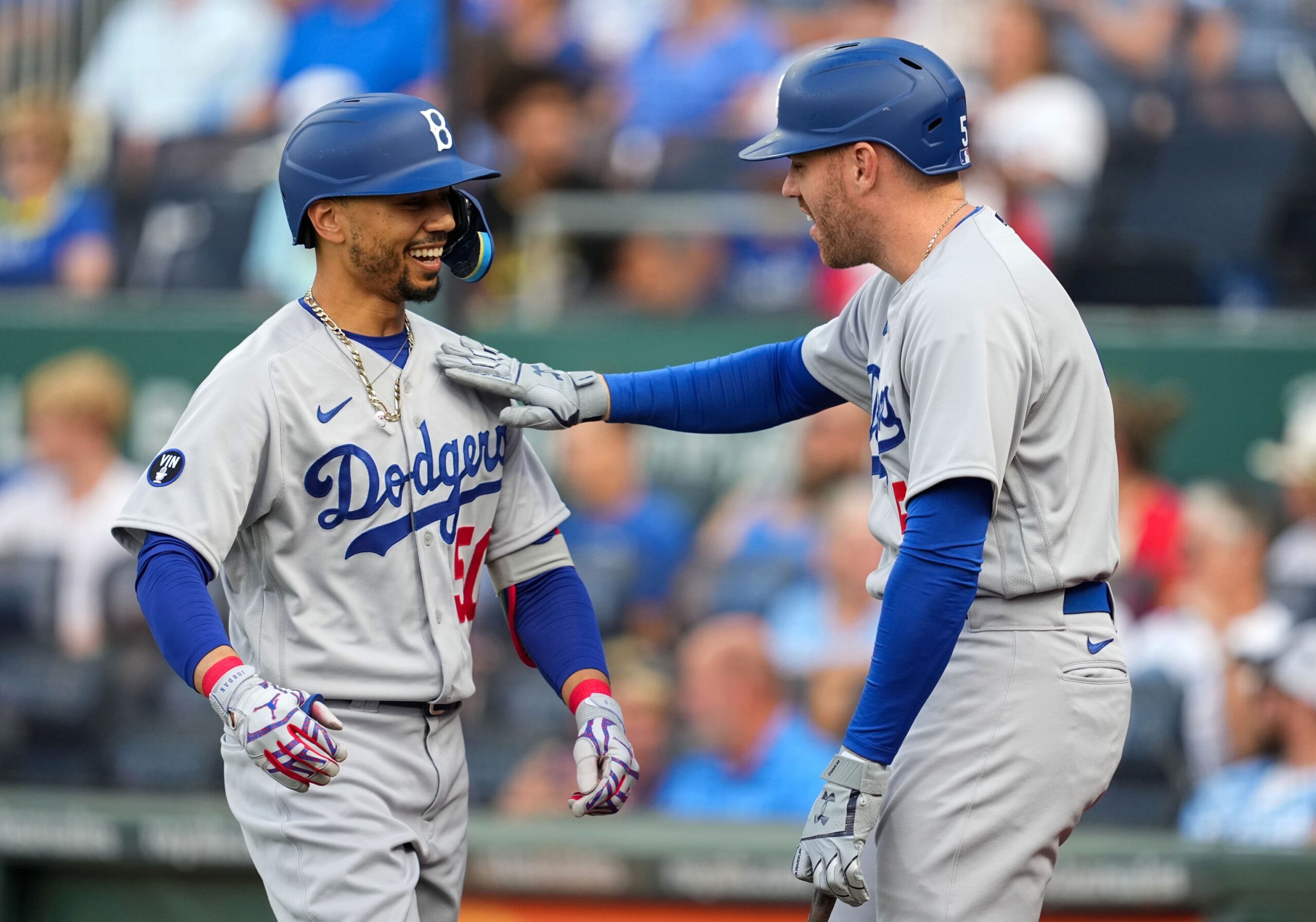 Dodgers Team News
Dodgers News: Walker Buehler Out for Season, Freddie Freeman the Mentor, Prospect on the Rise & More!
After unfortunately having their 12-game win streak broken by the Kansas City Royals on Sunday by being shutout 4-0, the Dodgers quickly jumped back in the win column on Monday. Los Angeles arrived in Milwaukee and handed the Brewers a 4-0 shutout to become the first team to reach the 80-win mark. They've been able to stay red hot in August without the presence of some big names and might be without one for the rest of the season, yet one big prospect is making a case to rise up and take his place. There's also the offense clicking on all cylinders thanks in part to the trio of Mookie, Trea, and Freddie, yet there are plenty of other players finding their stride.
Let's dive into some of the top Dodgers stories of the past couple of days!
Despite the team jumping right back into the win column on Monday night, Doc and fans had some things to say about the end of their winning streak.
Dodgers News: Dave Roberts and Freddie Freeman Discuss First Loss of August
Speaking of losing, the Dodgers lost a good one as Walker Buehler is said to be out for the rest of the season!
Dodgers News: Walker Buehler's Season is Over
However, there was some good news as Dustin May is finally ready to rejoin the big league squad and will start this upcoming weekend.
Dodgers: Dustin May Finishes Rehab Assignment Strong, Set to Return to LA Next Weekend
His return will also be accompanied by Austin Barnes returning to the active roster.
Dodgers News: Austin Barnes Returns From the Family Emergency List
While losing Walker Buehler stings, the team's top pitching prospect may be showing he's ready to help out the big league squad.
Dodgers News: Top LA Prospect Throws One of His Best Games Yet
While we're still on the topic of players missing games, Trea Turner and Freddie Freeman have done the exact opposite for LA this season.
Dodgers: Trea Turner and Freddie Freeman Set the Standard for Durability
One can't bring up Freddie Freeman and just stop at one story, especially when he's had a huge impact on Mookie Betts and the rest of the Dodgers roster.
Dodgers News: Insider Talks Freddie Freeman's Influence on Mookie Betts